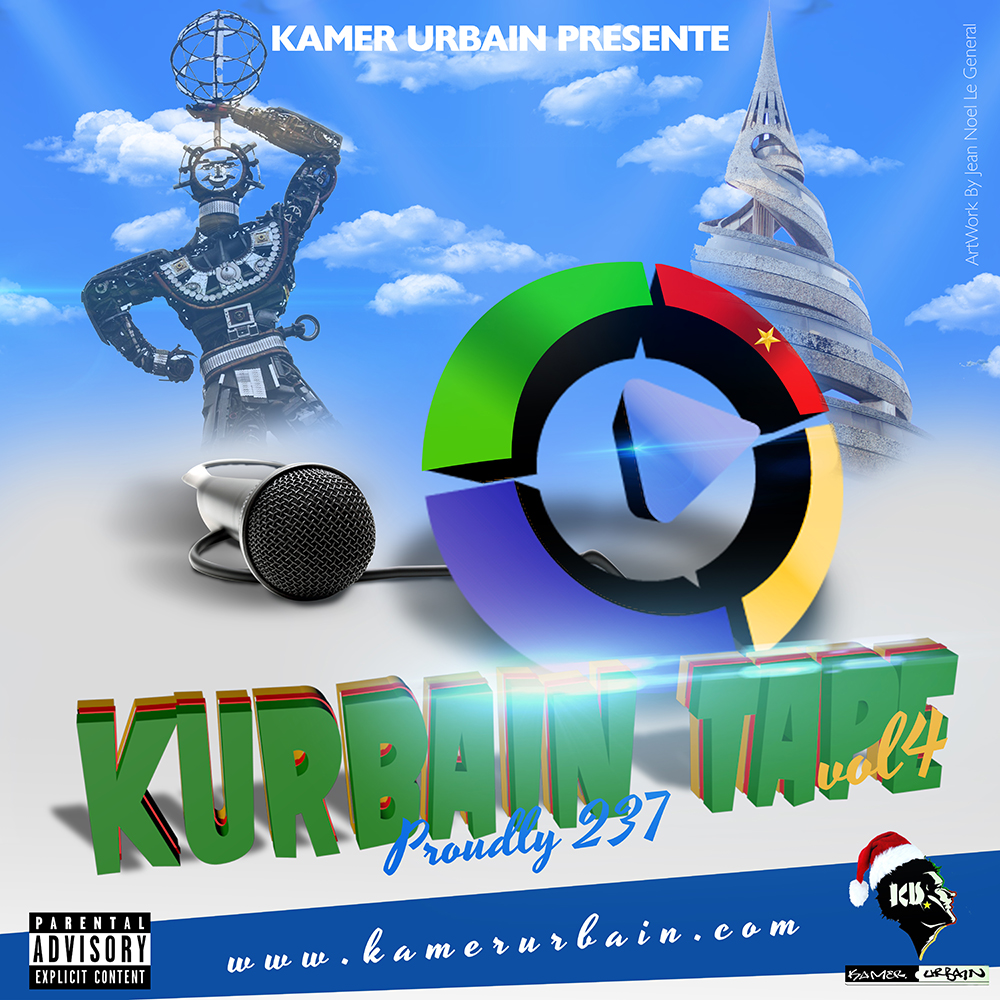 The Kurbain Tape is a compilation of urban music launched in 2013 by KAMER URBAIN available every month of December for free download  !!!
KAMER URBAIN aims to make Cameroonian Urban Music more accessible.
The theme: Proudly 237
Due to the Anglophone crises that have made Cameroon unstable especially in the regions of North-West and South-West Region. This tape also aims to unify Cameroon musically by showcasing the some of the best songs coming from Cameroon, that's why KURBAIN TAPE VOL 4 has for theme "Proudly 237"
Prospect
KAMER URBAIN goes even further than the previous editions by doing a media tour presenting the compilations
Artists present and Track List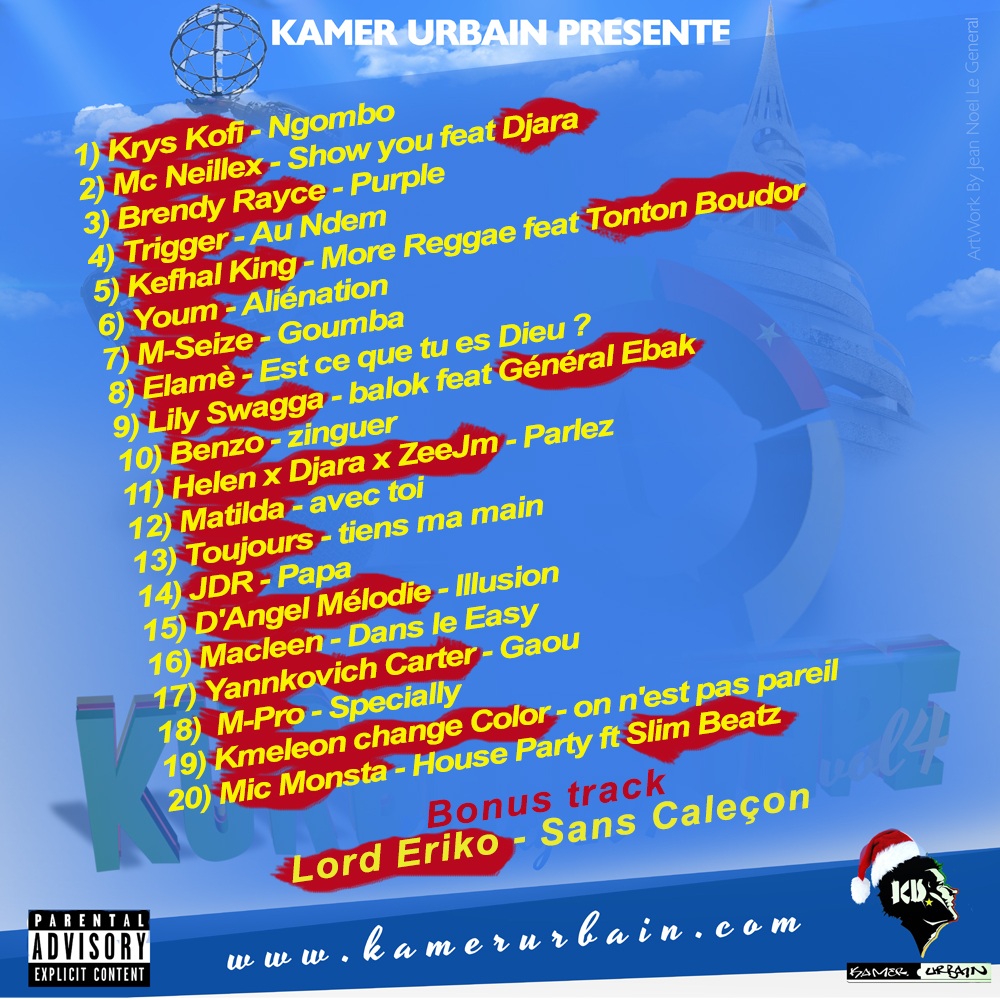 The Artists who seduced us by their talent and their abnegation to go far in the music are:
1) Krys Kofi – Ngombo
2) Mc Neillex – Show you feat Djara
3) Brendy Rayce – Purple
4) Trigger – Au Ndem
5) Kefhal King – More Reggae feat Tonton Boudor
6) Youm – Aliénation
7) M-Seize – Goumba
8) Elamè – Est ce que tu es Dieu ?
9) Lily Swagga – balok feat général Ebak
10) Benzo – zinguer
11) Helen x Djara x ZeeJm – Parlez
12) Matilda – avec toi
13) Toujours – tiens ma main
14) JDR – Papa
15) D'Angel Mélodie – Illusion
16) Macleen – Dans le Easy
17) Yannkovich Carter – Gaou
18) M-Pro – Specially
19) Kmeleon change color – on n'est pas pareil
20) Mic Monsta – House Party ft Slim Beatz
Bonus track
Lord Eriko – Sans Caleçon