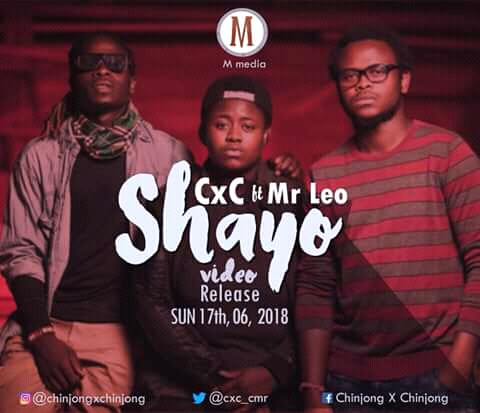 House Music Duo
Ch!njong x Ch!njong
serve fans a whole new experience as they collaborate with Cameroon's finest, Mr. Leo, titled –
Shayo
-.
Mr. Leo sings not on the usual afro-pop beat but on a seldom Afro EDM (Electronic Dance Music) beat produced by Chinjong X Chinjong also known as CxC. T
The song, "SHAYO" is the fruit of creativity which indicates going after something exceptional that you like". It's equally a perfect mix of English, French, Pidgin and "LAMNSO (BANSO)".
"SHAYO" was directed by CPE's Nkeng Stephens.
Watch the video below and leave your comments.
Related