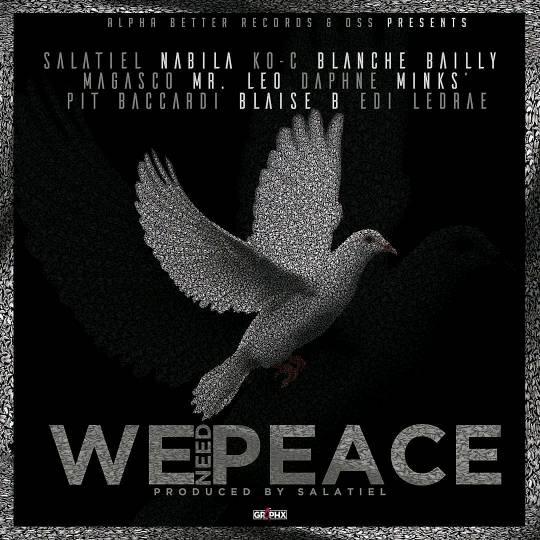 After much criticism worldwide, some of Cameroon's Top Urban artist has finally lent their voices on a song and shares the message of peace and hope to Cameroonians at a time the nation is preparing for elections, the ongoing war in the Anglophone Region and the polity is quite heated. This makes the song a perfect fit for the moment.
Alpha Better Records and OSS present #WeNeedPeace Featuring Salatiel, Nabila, Ko-C, Blanche Bailly, Daphne, Minks', Mr Leo, Pit Baccardi, Blaise B, Sango Edi.
Friends and fans have already shown support by putting up the '#WeNeedPeace' trend on social media; a trend introduced by the song and is taken over social Media, spreading hope, peace, and love. Prominent Cameroon influencers have joined in talking about the song.
Produced by Salatiel Composed by all featuring artists. Guitars by Marcien Oyono Bass by Caleb Fongiam Mixed by Salatiel Mastered at Alpha Better Records Audio Artwork by @IamIamAde A project by Owona Serge Stephane. (OSS) Download, enjoy, Join the trend