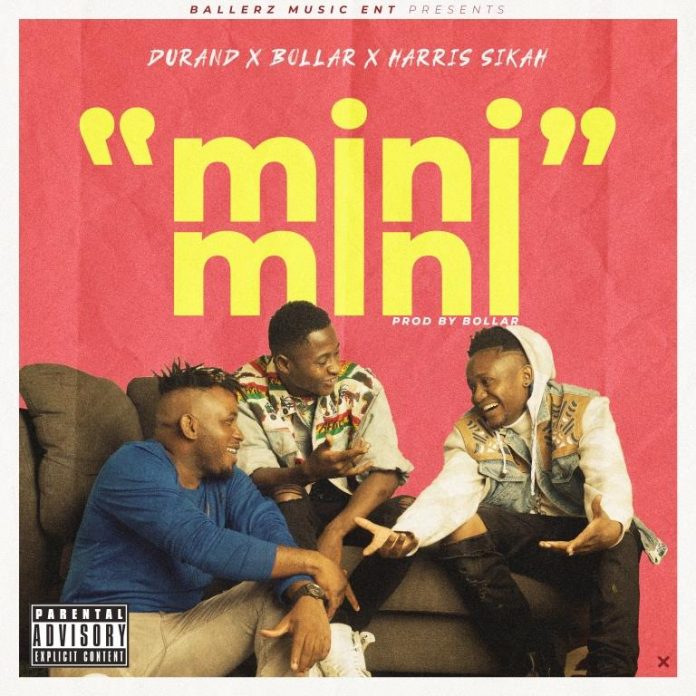 Here is critiqsite Exclusive Music from Ballerz Music Entertainment featuring some of the best and fast-rising trio – Durand, Bollar & Harris Sikah.
This afro Jam joint was produced by Bollar himself. The song is a fusion of the famous Cameroonian genre Bikutsi; mixed with trap will have you dancing and singing "Ahh Mini Mini" anytime it comes on.
With the historical game "Mini Mini" used metaphorically, the song portrays 3 guys battling for a girl. "Durand" opens up with a pleasant flow in French, while Bollar's magical voice follows up in Franc-Anglais. Harris Sikah then concludes with an exotic touch in his native dialect Lamnso, and as you sing along, the song is sure to bring up some childhood memories.
Download Bollarz Music Ent Feat. Harris Sikah – Durand – Bollar (Mp3)
Download Bollarz Music Ent Feat. Harris Sikah – Durand – Bollar (Mp3)
LISTEN, ENJOY AND SHARE