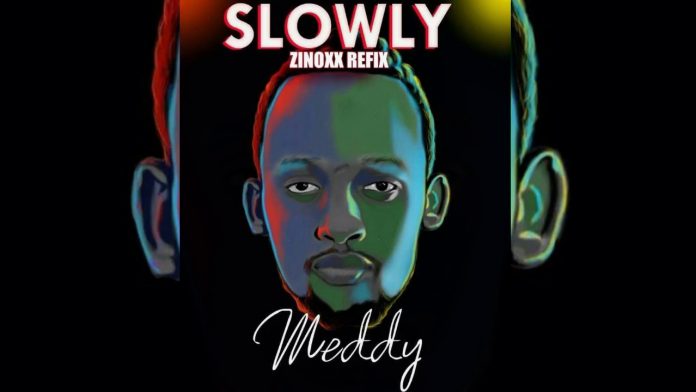 With his seamless vocals, enviable songwriting skills, and uber-cool dance moves, Ngabo Médard Jobert has no doubt proven himself the undisputed King of local R&B on the Rwandan music scene and beyond.
The talented young singer, student, and entrepreneur who goes by the name Meddy has established himself as one of the best artists in his class and is particularly notorious for releasing stellar videos to accompany his hits.
The "Nasara" crooner had his high school education at La Colombière Secondary School Kigali where he discovered his talent for music, after which he pursued his university education at the Kigali Independent University. He soon relocated to Chicago where his love for music was heightened as he sang gospel songs in church. He delved into secular music shortly after.
The quintessential ladies' man who has consistently churned out hits such as "Ntawamusimbura," "Everything," and "Got It" comes through with this one for the ladies. The track aptly titled "Slowly" has Meddy doing what he does best – serenading a love interest – as he declares his deep affection for and helplessness without her in what can only be imagined as a scene where the couple dance along to the slow, sensual music.
Momusic Production definitely does another great job on this one, as all components of the song come together magically. Video director, Licky, also ensures the accompanying visuals for the groove are befitting.
It might interest fans to know that Meddy belonged to the same choir as The Ben and Producer, Lick Lick. Although the trio separated for some time, they reunited and collaborated again to put out some gospel tracks.
Are your ears craving some good love? Let Meddy deal with them slowly.
Simply stream download, then share your thoughts and opinions in the comments section below. Let us know what you think about "Slowly."
Check Out One of Africa's Fast Rising Hit+VIDEO BELOW