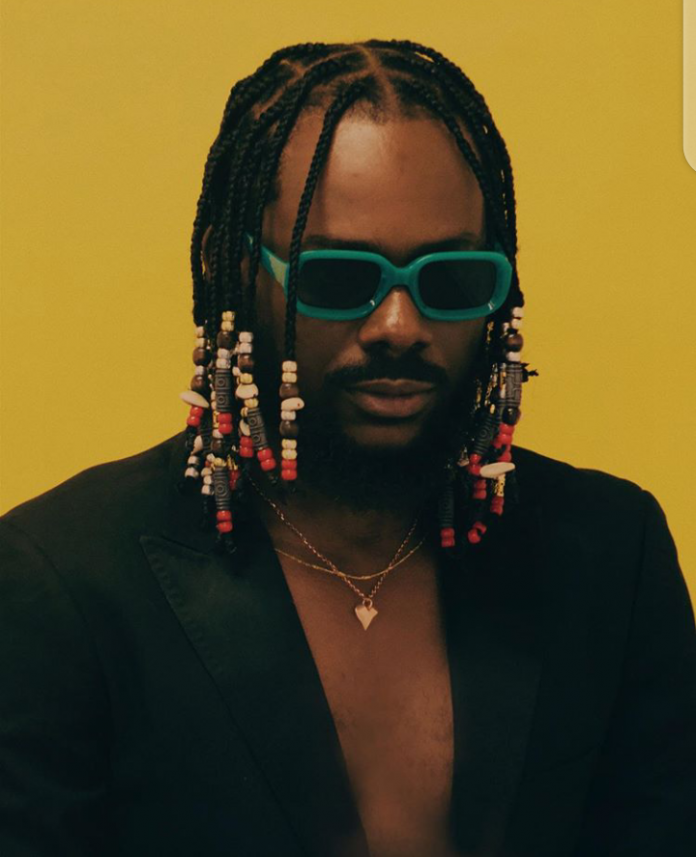 Known as ADEKUNLE GOLD, OMOBA ADEKUNLE  KOSOKO is a Nigerian singer, songwriter and graphic designer, who calls his music "urban highlife" because of its conscious intersections with contemporary pop, electronica, folk and R&B.
After he designed a logo for OLAMIDE ADEDEJI, he signed a record deal with YBNL nation in 2014 and released his debut single "SADE" mixed with Nigerian singer SIMI who recently became his wife. Since then he released three studio albums: "GOLD", "ABOUT 30", "AFRO POP. Vol 1" produced by EMI with Licensing from UNIVERSAL MISIC OPERATIONS LIMITED.
This 21st August 2020,  we invite you for a ride with "Firewood" , one of his latest album's single, where AUGUSTINE MILES KELECHI a.k.a TEKNO MILES featured.
DOWNLOAD THE SONG HERE 👇👇👇
DISCOVER THE LYRICS HERE 👇
Body no be firewood
Body no be firewood
(Verse 1)
This loving something pass my power
E hold me for my mind
Knack me for head
(My head o why why)
I'm not ready for this kind of loving (loving)
Wey my heart go dey acting funny
Quicki quicki come back home
I no fit wait anymore
You got me sleeping all alone
Baby i'm dying for your loving
Quicki quicki come back home
I no fit wait anymore baby
You're my medicine and i need you now now now
(Chorus)
Body no be firewood
Body no be firewood
Body no be firewood
Body no be firewood
(Verse 2)
See I'm so lonely
I need somebody wey go cool my body
See I'm so lonely
I need somebody wey go cool my body
Eh cool temper
Girl na you dey give me ginger
If From me heart to the centre
Baby girl say me no plan to banter
Me no plan to planka
Dominica Communica
Hey baby girl no santa monica
Sit down talk physical
Wayo wayo wayo
(Chorus)
Body no be firewood
Body no be firewood
Body no be firewood
Body no be firewood
(Bridge)
Quicki quicki come back home
I no fit wait anymore
You got me sleeping all alone
Baby i'm dying for your loving
Quicki quicki come back home
I no fit wait anymore baby
You're my medicine and i need you now now now
Body no be firewood (*4)