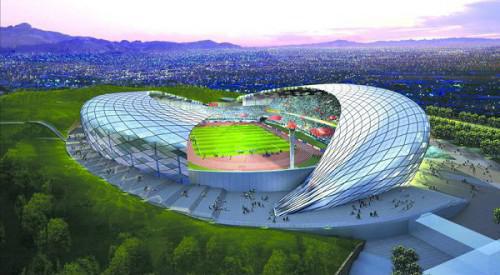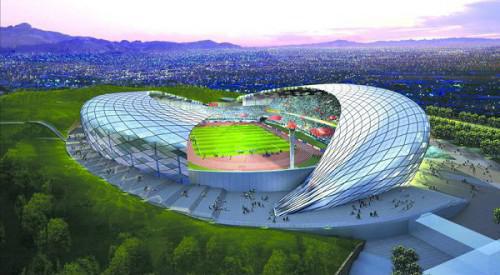 According to the head of the construction project of the Douala-Jampoma sports complex, 80% of the workers that will work on this project will come from Turkey.
The Japoma Stadium (or Omnisports Stadium of Douala) will be located in the Japoma locality in Douala. It will be a 50,000 seat capacity stadium which also will have basketball courts, handball, volleyball and tennis courts, an Olympic swimming pool of 8 lanes, conference centers, commercial centers, a four-star luxury hotel and a parking lot. The stadium will be mostly used for football but it will also have an athletic track.
The Japoma Stadium is expected to cost around $143 million with 75 percent of the project financed by the Türk Eximbank
It will also host some matches during the 2019 Africa Cup of Nations.
The construction of the Japoma Stadium began on February 21st, 2017. The stadium is said to be completed within 20 months
The Turkish company Yenigun Construction Industry & Comm Inc responsible for the construction of the new ultra-modern stadium in Douala-Japoma made an announcement in February 2017 for the recruitment of young Cameroonian civil engineers, Architects, Topographers, Electricians, Boilermakers, Masons, Lockers, Welders, Plumbers, Maintenance agents, Molders, Agent QHSE, interpreters, etc.
According to Camer Press, published on 14 March 2017, the Turkish company has discreetly started the excavation work on the site, located 250 meters from the Douala-Yaoundé axis, on Nationale N ° 3. According to Camer Press, The Turkish engineer and construction manager said at the beginning of last week that of the 1,200 employees will be involved in this construction project, only 300 will be Cameroonians and 800 will be Turkish. Around 80% of foreign labor and almost 20% of local labor. "It is unacceptable what we have just learned. The workforce will be exported from Turkey to the detriment of the local workforce ", AF deplores a young public works engineer who nevertheless came to file his file.
Source: Cameroon-info