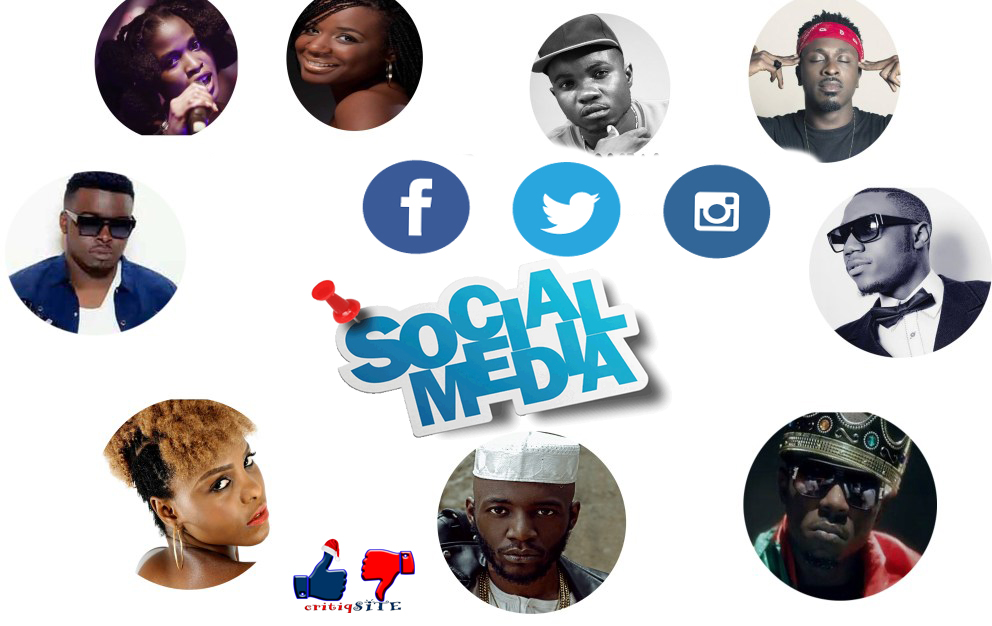 We decided to look at the top musicians in Cameroon that are followed on Social Media.
We considered three main social media platforms for this purpose – Facebook, Instagram, and Twitter. We then summed up the followers on the three platforms to come up with the list.
Most Followed on Facebook: Charlotte Dipanda
Most Followed on Instagram: Dencia
Most Followed on Twitter: FRANKO
Let's face it, it's 2018 and we all have a pretty good understanding of social media and how it works, right? As an artist, you need to value the importance of social media. A strategic marketing approach focused on creating and distributing musical content to attract and retain a clearly-defined audience should be an utmost importance to all artist.
BENEFITS OF SOCIAL MEDIA FOLLOWING
Social media following increases an artist's awareness. About 90 % of top world musicians use social media to attract fans and followers.
Social media following helps to validate an artist as a brand. A Record Labels' social media presence, when done correctly, tells music consumers that their brand is active and focused on thriving communication with consumers. Music lovers who search for good music online are more likely to use ones with an informative social media presence.
So here are the top 35 musicians as at December 29, 2017.
CHARLOTTE DIPANDA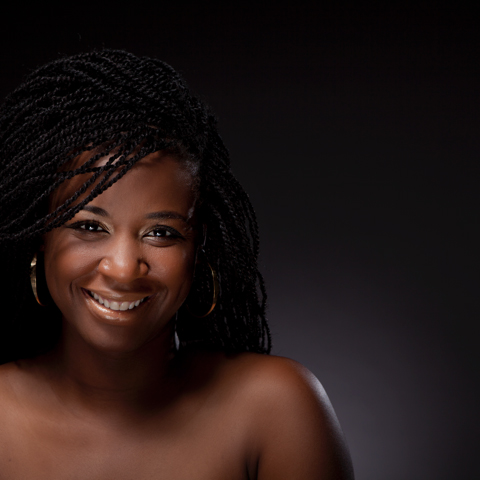 Facebook: 1,000,000
Instagram: 14,700Twitter: 6,734

TOTAL: 1,021,434

DENCIA

 
Facebook: 116,000
Instagram: 587.000
Twitter: 18,500TOTAL: 721,500

NUMERICA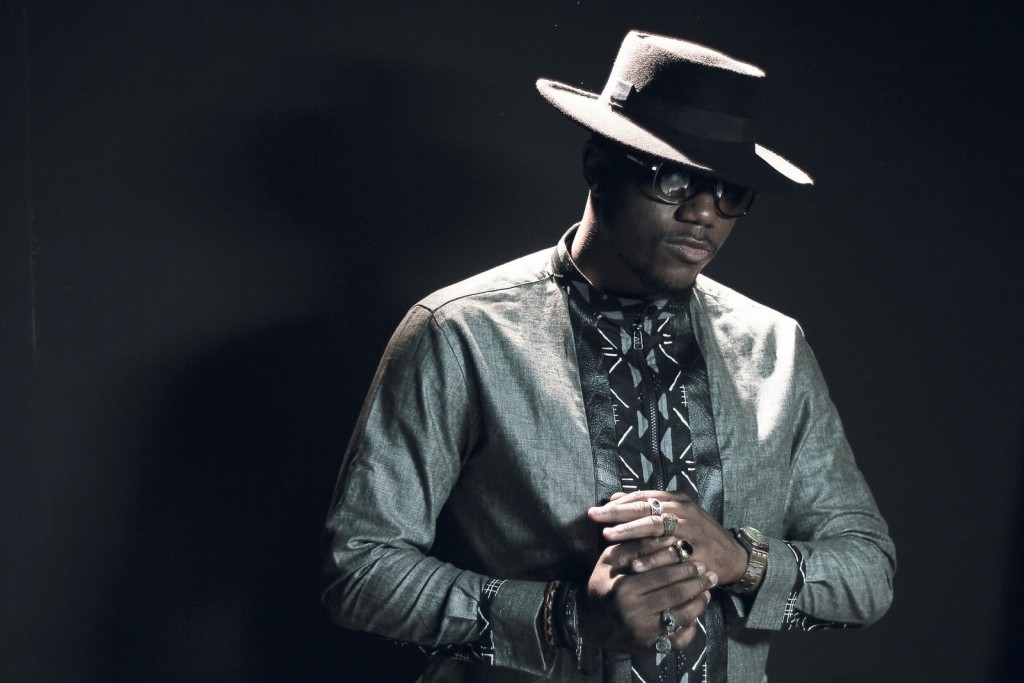 Facebook: 222,908
Instagram: 160,000Twitter: 4,989

TOTAL: 387,897       

LADY PONCE
Facebook: 364,00
Instagram: 3,650
Twitter: 1,523
          TOTAL: 369,173
DYNASTIE LE TIGRE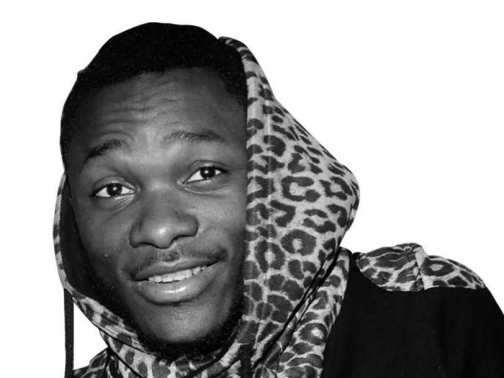 Facebook: 275,000Instagram: 48,900Twitter: 1,517

TOTAL : 325,417

LOCKO

Facebook: 127,670

Instagram: 166, 000

Twitter: 10,800

TOTAL: 304,470

STANLEY ENOW

Facebook: 117,000

Instagram: 127,000

Twitter: 4,800

TOTAL: 285,800

FRANKO

Facebook: 103,000

Instagram: 117,000

Twitter: 57,600

TOTAL: 277,600

DAPHNE

Facebook: 139,459

Instagram: 113,000

Twitter: 5,934

TOTAL: 258,393

Mr. LEO

Facebook: 162,074

Instagram: 88,100

Twitter: 7,771

TOTAL: 257,945

X-MALEYA

Facebook: 159,994

Instagram: 69,600

Twitter: 5,378

TOTAL: 234972

TENOR

Facebook: 89.000

Instagram: 129,000

Twitter: 6,920

TOTAL: 224,920

MAAHLOX

Facebook: 163,000Instagram: 58,900Twitter: 1,332

TOTAL: 223,232

RENISS

Facebook: 82,000

Instagram: 123,000

Twitter: 12,400

TOTAL: 217,400

SALATIEL

Facebook: 156,000

Instagram: 25,000

Twitter: 5,009

TOTAL: 186,009

NAOMI ACHU

Facebook: 110,000

Instagram:  52,600

Twitter: 7,046

TOTAL: 169,646

MANI BELLA

Facebook: 65,000

Instagram: 72,400

Twitter: 4,768

TOTAL: 142,168

MAGASCO

Facebook: 49,000

Instagram: 70,400

Twitter: 10,600

TOTAL: 129,600

RICHARD BONA

Facebook: 89,474

Instagram: 16,400

Twitter: 6,490

TOTAL:112,364

JOVI

Facebook: 44,000

Instagram: 50,100

Twitter: 17,900

TOTAL: 112,000

BLANCHE BAILLY

Facebook: 39,048

Instagram: 46,100

Twitter: 1,277

TOTAL: 86,425

MINKS

Facebook: 27,000

Instagram: 55,100

Twitter: 3,988

TOTAL: 86,088

BLAISE B

Facebook: 66,000

Instagram: 4,721

Twitter: 545

TOTAL: 71,266

WAX DEY

Facebook: 55,000

Instagram: 9,664

Twitter:5,848

TOTAL: 70,512

NABILA

Facebook: 40,000

Instagram:16,800

Twitter: 926

TOTAL:  57,726

TZY PANCHAK

Facebook: 29,000

Instagram: 23,100

Twitter:5,559

TOTAL: 57,659

COCO ARGENTEE

Facebook: 51,000Instagram: 2,036Twitter: 607

TOTAL: 53,743

AMBE

Facebook: 33,000

Instagram: 7,803

Twitter: 4,530

TOTAL: 45,333
29. GASHA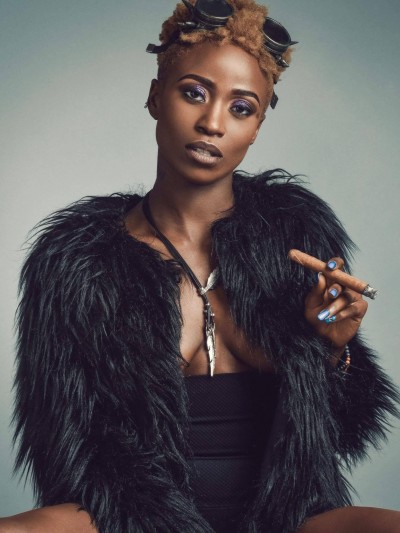 Facebook: 21,000
Instagram: 9,268
Twitter: 8,650
TOTAL: 38,918
30 MICHAEL KIESSOU
Facebook: 20,000Instagram: 14,000

Twitter: 3,850

TOTAL: 37,850

31: ASKIA
Facebook: 19,000Instagram: 5,093

Twitter: 2,131

TOTAL: 26,224

32: PASCAL
Facebook: 16,000

Instagram: 4,374

Twitter:3,993

TOTAL: 24,367

33: EWUBE
Facebook: 18,000Instagram: 3,586

Twitter:1,802

TOTAL: 23,388

MEL B AKWEN

Facebook: 16,000

Instagram: 2,007

Twitter: 805

TOTAL: 18,812

MONTESS

Facebook: 10,309

Instagram: 1,992

Twitter: 805

TOTAL: 13,106

RYTHMZ

Facebook: 9600

Instagram: 1,345

Twitter:!!!

TOTAL: 10.945