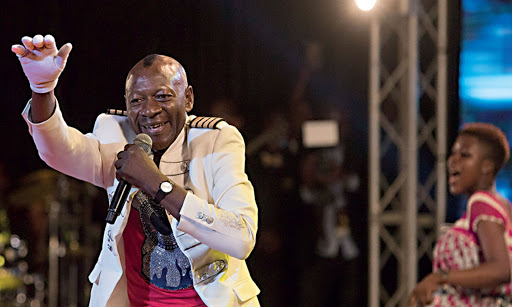 Celebrated Cameroonian singer, Nyangono Du Sud has taken to social media to debunk rumors of his arrest. This comes on the heels of his Equinoxe TV outing on the program "Dimanche avec vous" presented by Esther Maël, where he revealed that he recently made his wife to abort a two months pregnancy.
According to Nyangono, he unfortunately had to extend his last trip to China as a result of the barrier measures put in place to fight the global pandemic. During this prolonged stay, his dear wife could not bear his absence and decided to engage in an extra marital affair. He in fact added that individuals with malicious intent told his wife that he had died in China, thus given his wife more reasons to engage in the act.
Unfortunately for Nyangono's wife, her infidelity resulted to a pregnancy. When Nyangono came back to the country and found out his wife was pregnant, he personally took her to the hospital and terminated the pregnancy.
Nyangono's revelation came as a shock to many Cameroonians including his music lovers who still can't understand why the Public Figure will encourage his wife to commit abortion. More surprisingly, a day after his revelation, pictures of his arrest started serving rounds on social media.
However, the "Foup fap" hitmaker has come on his official facebook page to debunk the rumors of his arrest, adding that the pictures were taken out of context. According to Nyangono, he has never been arrested by the Cameroonian military. Rather, the pictures were taken when he was on his way to perform at the Ministry of Defense. He added that he was accompanied by the military because he is an interplanetary artiste.