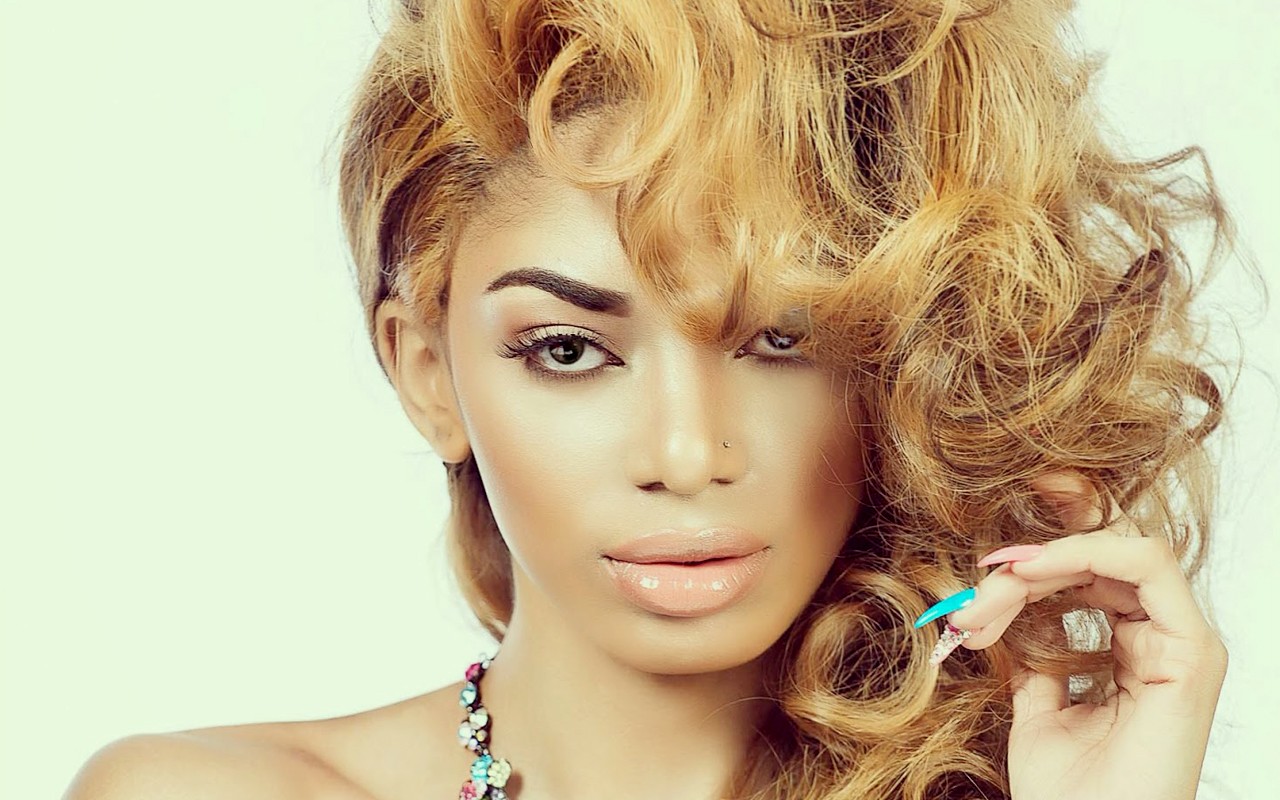 Cameroonian pop star Dencia was robbed in Los Angeles.
According to the star, the robbers broke the window of her car and took her personal belongings worth about $90k which is estimated at about 50 000 000 Frs CFA. Thankfully, there was no one in the car during the incident.
She shared pictures of her car, a pink G-wagon, which was vandalized by robbers who carted away with $90,000 worth properties. A Hermes Birkin bag, expensive jewelry, a Gucci backpack which contained her passport and her brother's passport.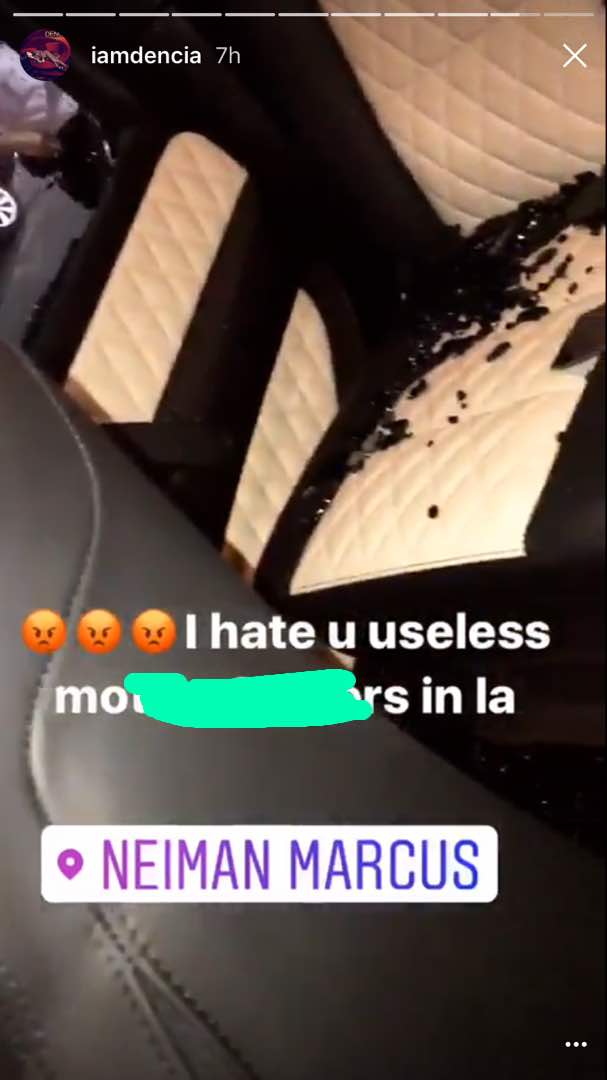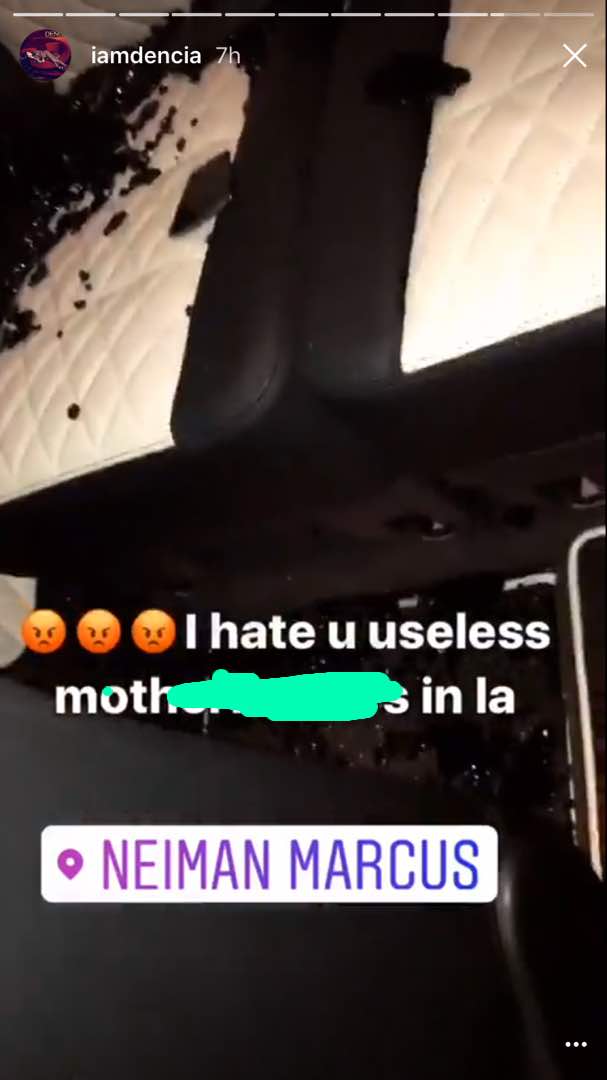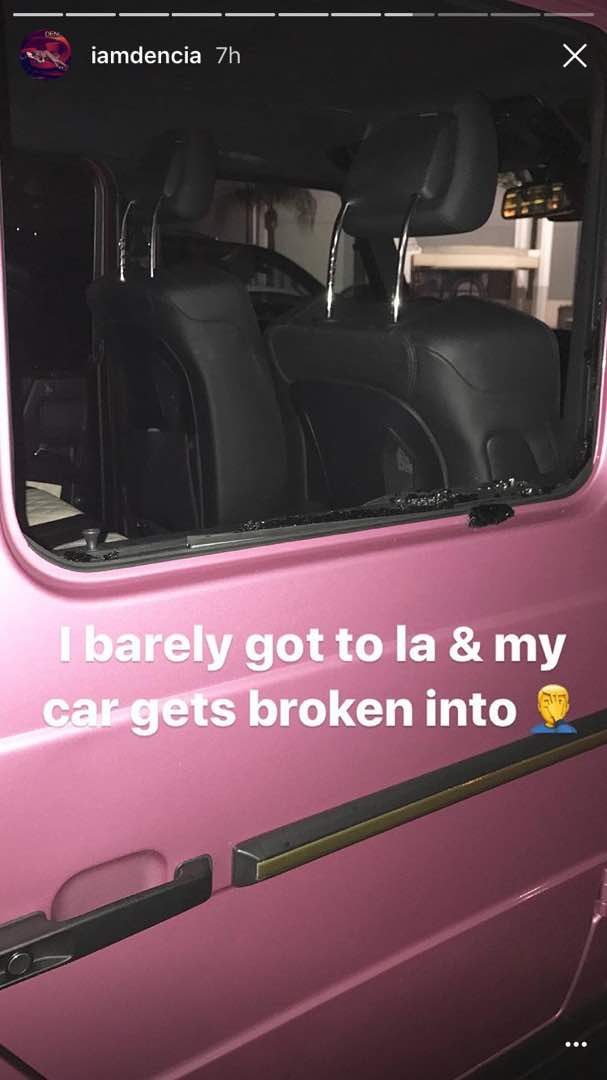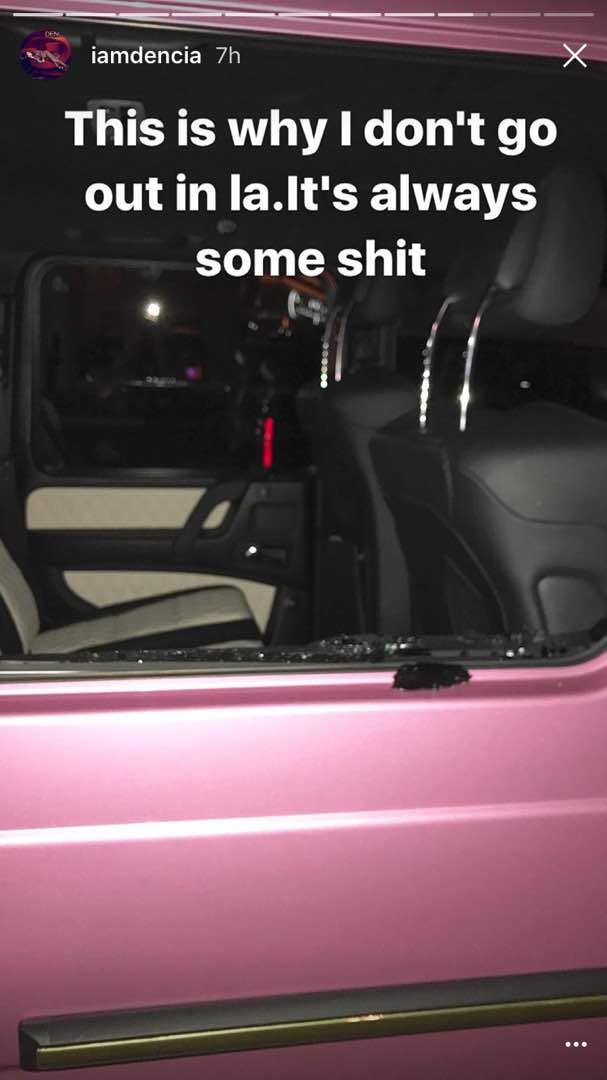 On Snapchat, she wrote: "All these motherf**kers in L.A, they broke my car and stole bags out of it. I am so mad, how do you break into someone's car in front of the f**king mall? If you live in the valley, you'll know they never catch the thieves."
Dencia who was left extremely gutted took to her social media page to announce the unfortunate incident.
See photos