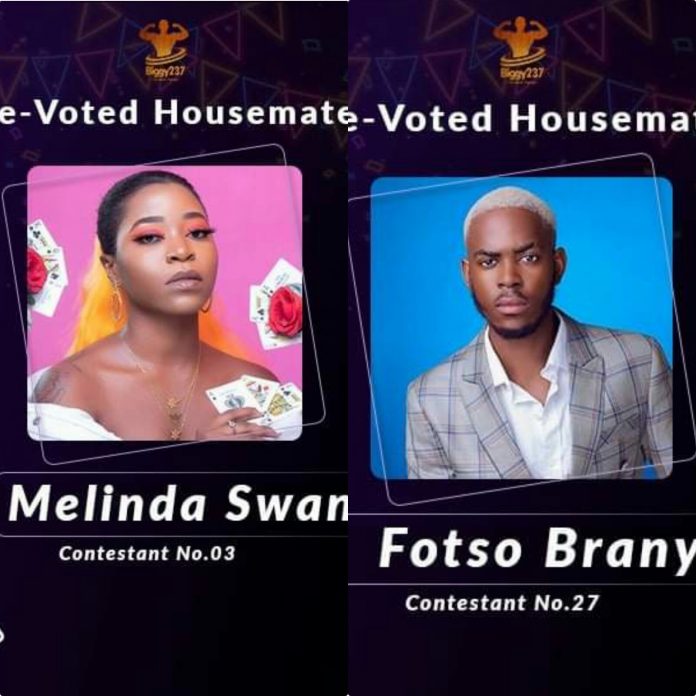 Saturday nights always leave fans of the Biggy 237 reality TV show heartbroken as some of them have to see their favorites leave the game. Last night was no exception as it saw the eviction of four housemates and reintroduction of two ex housemates into the game.
The expected 8 weeks journey unfortunately ended halfway for Dopez, Kitchen Boy, Mc Dibenja and Epie Kollins. They got the least votes this week and that led to their eviction.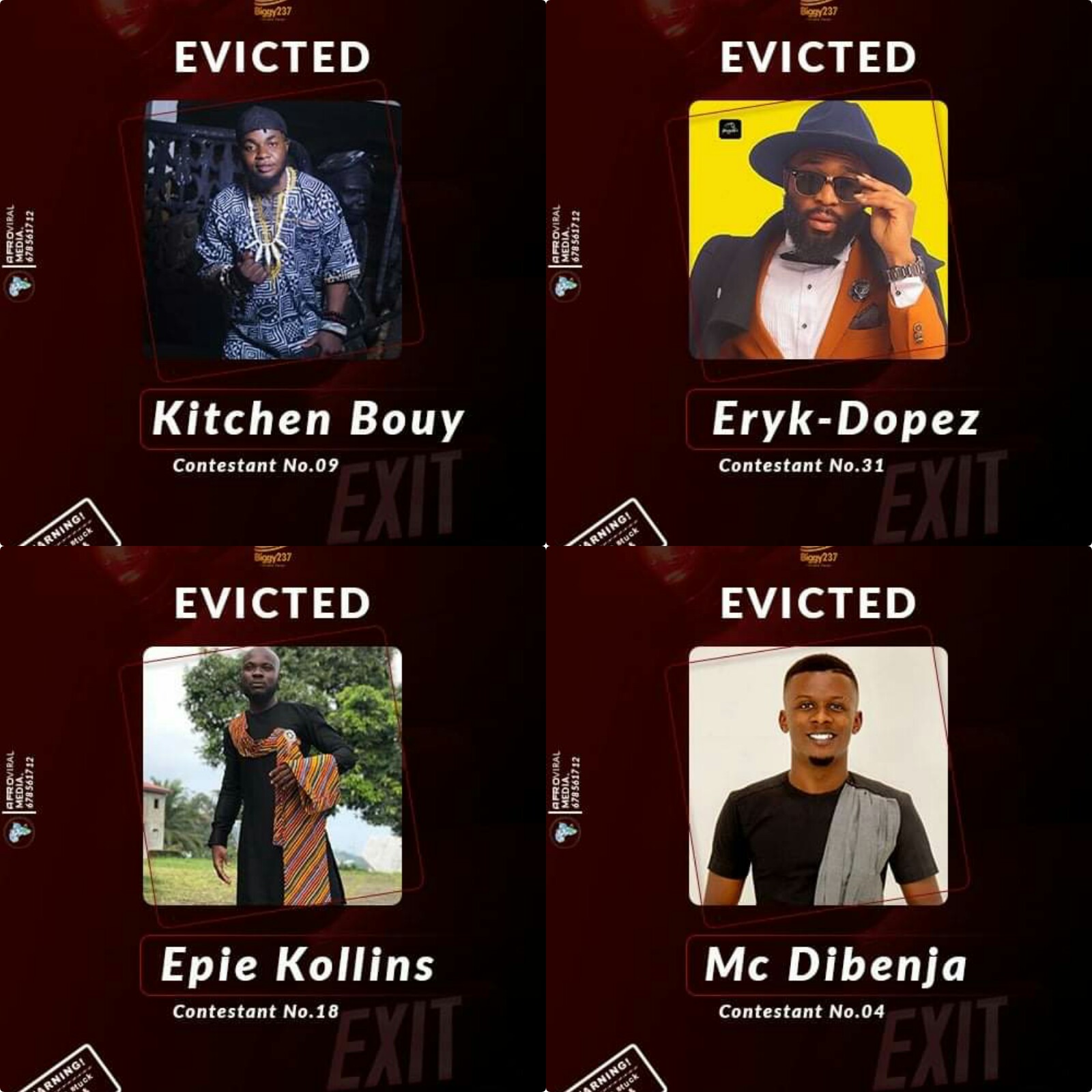 Vanithels who was up for eviction for the first time ever emerged top rated housemate for the week with over 2000 votes.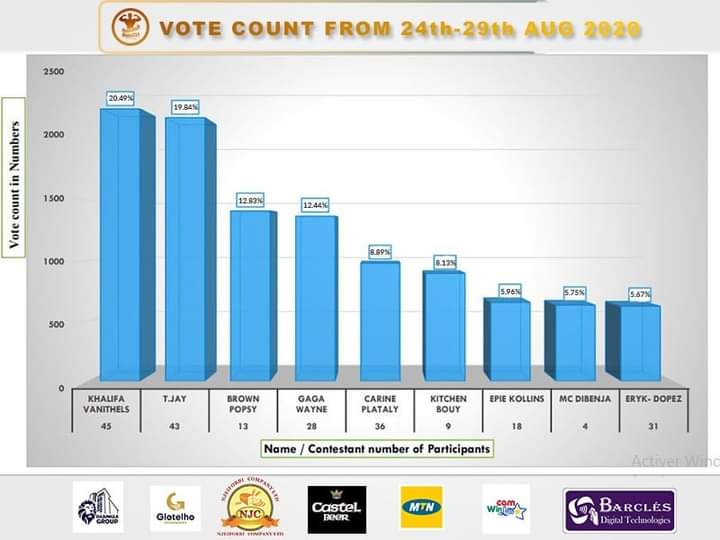 Earlier this week, the organizers of the show announced that two ex housemates will have an opportunity to be voted back into the game. Fans voted from Tuesday through Friday to bring their favorite ex housemates back into the house.
During last night show, the host Vicky Fokala announced Fotso Brany and Melinda Swan as the two ex housemates who have been voted back into the game.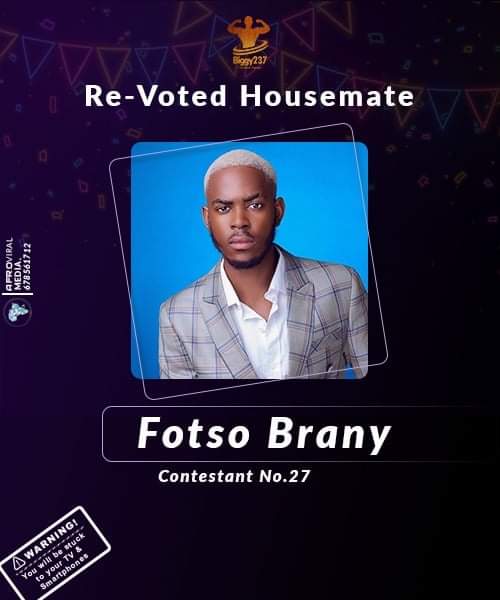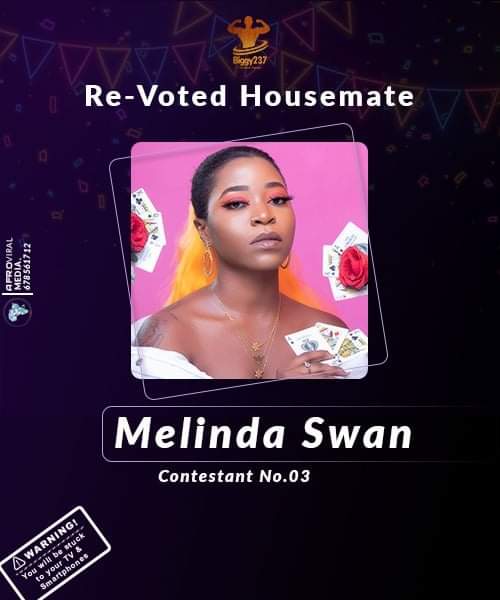 They will continue to compete for the Grand prize of 10 million FCFA and all other privileges for the next four weeks.