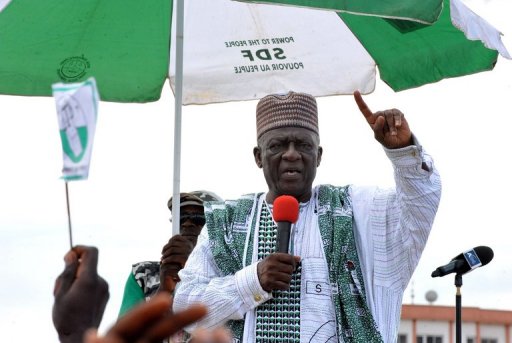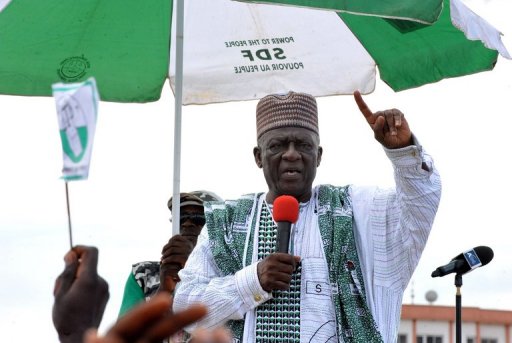 Following an umpteenth meeting of its National Executive Committee held on Saturday, 05 August 2017, in its stronghold in Bamenda, the capital of the North-West Region, the Social Democratic Front (SDF) issued a communiqué entitled "Declaration of 05 August 2017 Of the SDF on the Anglophone crisis ". 
In this communiqué signed by the Chairman Ni John Fru Ndi, the opposition political leader accuses the President of the Republic Paul Biya of being the cause of the stalemate of the ten-month Anglophone crisis. The SDF, therefore, demands the resignation of the Head of State "who has demonstrated to the extent that he abdicated from his duties as Head of State".
The SDF reaffirms its demands on the creation of a federal system of governance that will lead to solutions not only to Anglophone claims but also to the improvement of the management of Cameroon as a whole.
Read the communique below to see its demands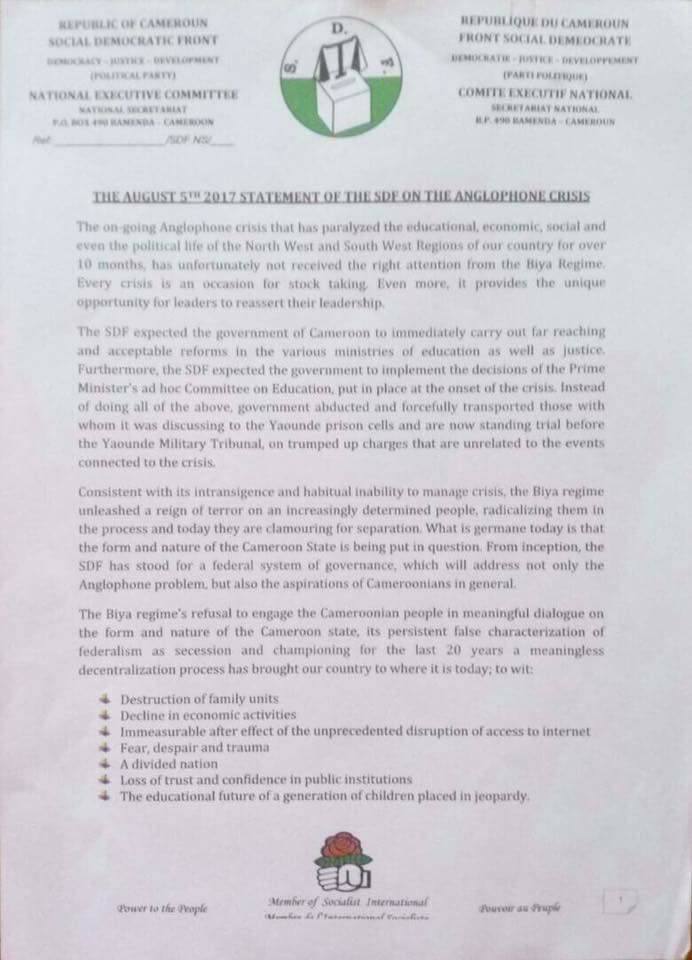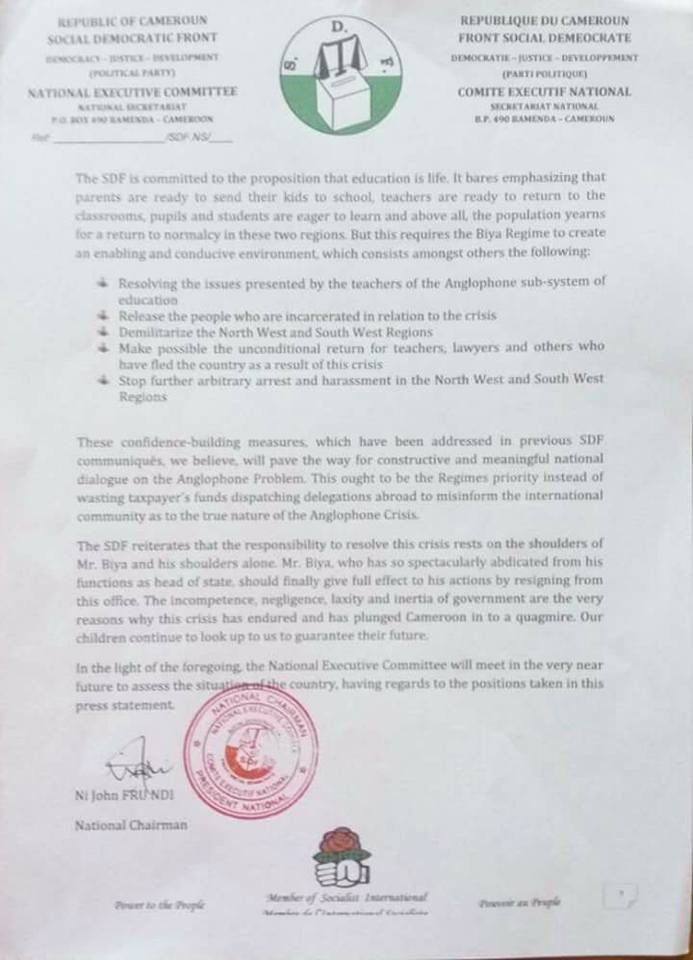 Sources: SDF Official Facebook Page, Cameroon24,