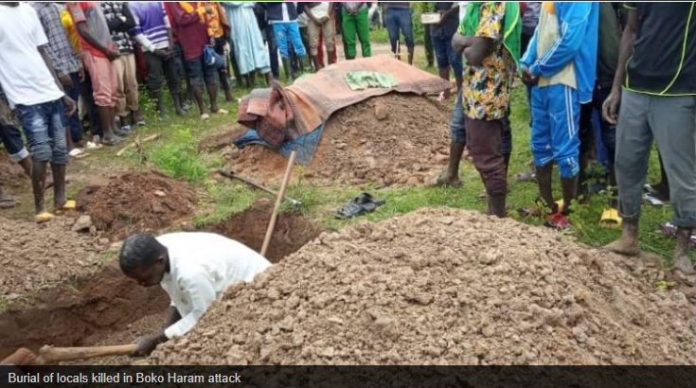 According to a statement from the Ministry of Defence, the armed fighters attacked the village around 11pm on Saturday, August 1.
They assaulted members of the local vigilante committee and other civilians, some of whom hid in makeshift shelters, then two suicide bombers who were with the terrorists chased the population away and activated explosive charges.
In the course of this attack, official sources reveal nineteen people were killed, including the two suicide bombers and sixteen others were injured.
The latter was later rushed to the Adventist hospital in Koza, and others referred to the Regional Hospital in Maroua.
Sources add that the assailants were trying to launch an attack on the Ngwetchewe Catholic church where they kidnapped a French priest Georges Vandenbeusch and other religions in 2013 but were stopped in their move by the defence and security forces.
Most of those killed during the attack were buried by locals on Sunday
Source:Journal du Cameroun.com