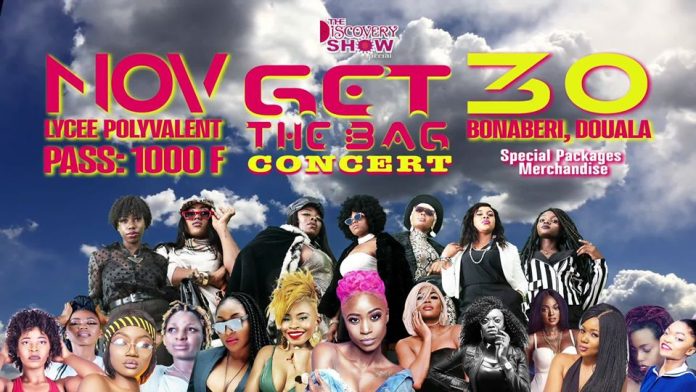 As the year runs out, the entertainment industry just gets hotter. When Askia started her "Bag Series", her hope was probably to share her audience with other female rappers and to empower women through collaborating on one project with all of them. The series went and in no time the whole industry was waiting for the next episode.
With the attention she was getting, she partnered with "The Discovery Show" to organize the first all- girls concert in Cameroon, dubbed "Get the Bag" concert. This concert is an absolutely great idea. It is the first time female artistes in Cameroon are coming together to work on a concert and with Tino Foy of the Discovery Show, the concert seems to be one of the most anticipated concerts in Cameroon right now.
But the catch with this concert is, it has no cooperate sponsors. Crazy right? All the funds put together to make this concert work have come from the pocket of the organizers and various stakeholders in the organization of the concert.
This is the very first concert of its kind and a lot of people are still in awe. While we are waiting to see how it unfolds tomorrow, we congratulate Askia and all those who have partaken in the organization of the concert and we look forward to seeing what it will be like tomorrow at Lycee Polyvalent Bonaberi