Innoss'B may have just revealed his secret crush on the beautiful Cameroonian diva Daphne. The Congolese star was seen flirting with Daphne recently when he commented on the latter's recent post on Instagram "Can I swim with you?" he posted and  Daphne replied "I don't want to be on a life-saving mission".
It's funny but the reply given by certain Cameroonians was weird entirely but he just had to express his mind. Check the post below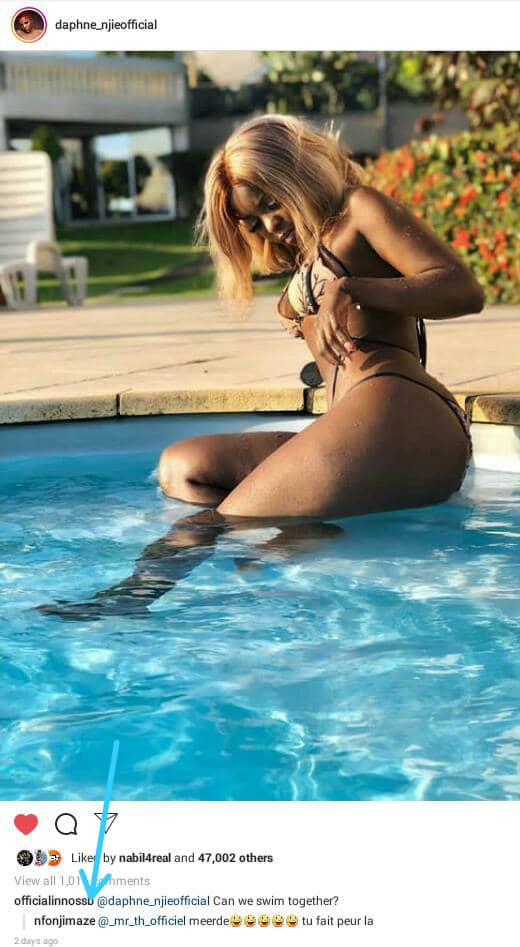 Who knows? they may collaborate in the nearest future.