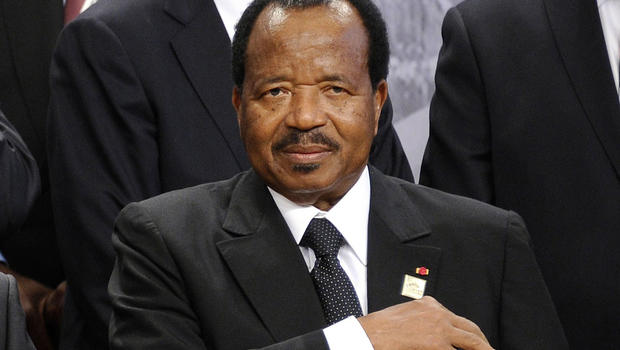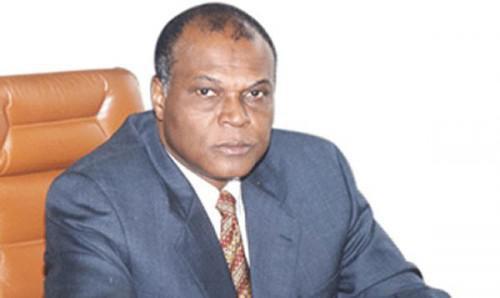 The Board Chairman of the lone National Oil Refinery of Cameroon popularly known as SONARA, John Ebong Ngole has been reported to have developed a grave mental illness. The situation is reported to have severely impeded his day-to-day life.
According to a family source, the mental ailment started about four years ago. Since then the source said, Ebong Ngole has been unable to fully dispense his functions of Chairman of the Board of Directors of SONARA.
As things grew worst, the family took to Lagos Nigeria last weekend, where they are pictured consulting with TB Joshua of the Synagogue Church of All Nations (SCOAN). During a live service Sunday, July 30th, Ebong Ngole could be seen in the prayer line, assisted by some family members while TB Joshua unremittingly laid hands on him. As the pastor laid his hands on Ebong Ngole's head, he is seen crashing to the floor and then crawling before being helped by an assistant to get back up.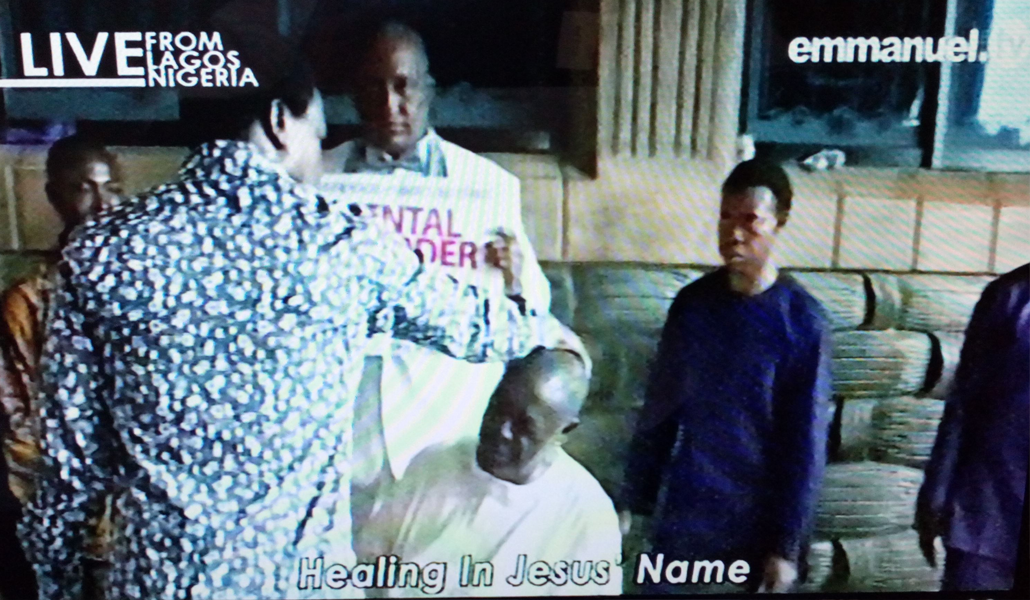 Ebong Ngole 74, is the son of a Pastor. His father was first Moderator of the Presbyterian Church in Cameroon. He has held several high profile positions in the government of Cameroon, including as Governor of the North West Province and Minister of Special Duties at the Presidency. He is also a CPDM top notch and a Biya's surrogate. He has not been heard to make any statement since the current Anglophone crisis started in October 2016, probably owing to his ill-health.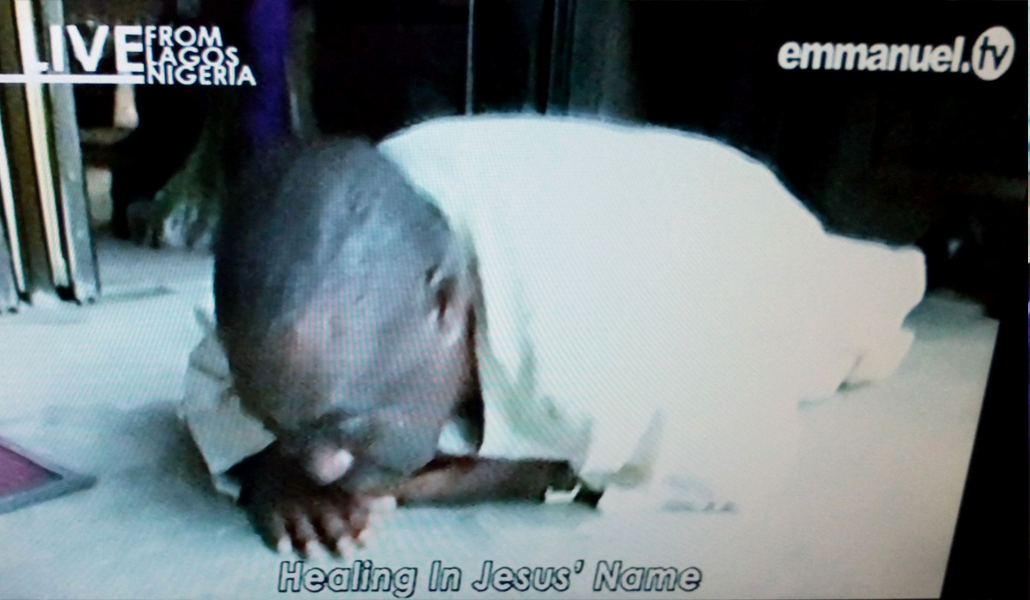 At press time, no member of the SONARA family was willing to comment on the matter because of its sensitivity.
However, some anonymously stated that he has not been seen in public for quite some time. Observers wonder why President Biya would still be keeping a mentally challenged person in such a high profile office when there are younger and capable people to pick up the post.
Watch the video below
Nevertheless, it has become a tradition for Biya to keep aged and ailing persons in office until death retires them. The first President of the defunct National Elections Observatory (NEO), Enoch Kwayeb was left in office until his death in August 2002 even though he was very sick and incapacitated. Felix Sabal Lecco until his death in 2010 at the age of 91 was sick and fixed to a wheel chair, but Biya still kept him in office.
Sources: Cameroun Journal, Cameroun Web, Gil Ekane, Emmanuel TV