Fonyeh Vanessa "Khalifa Vanithels"  has emerged winner of the first-ever season of Cameroon's reality TV show, Biggy 237. She was crowned the winner of the show during the grand finale last Saturday night.
She is walking away with 10million FCFA worth of prizes as well as a brand new car.
Zita Minaj emerged the first runner up and won a consolation prize of 1 million FCFA.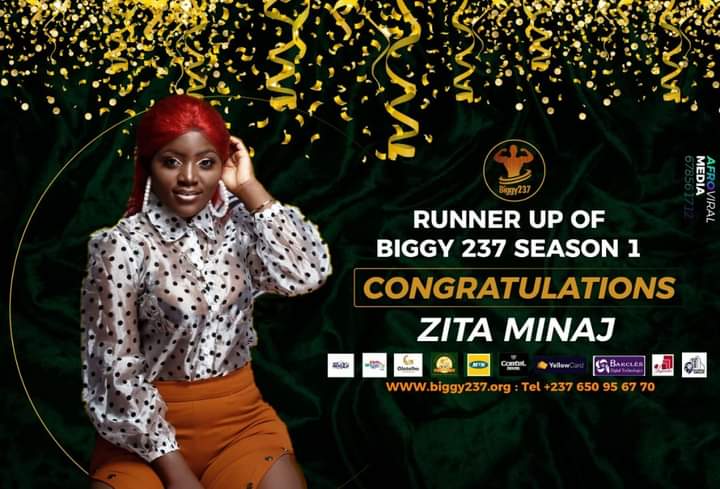 Akere Nerisa who has topped every single voting poll this season emerged the second runner up and has gone home with 500,000 FCFA.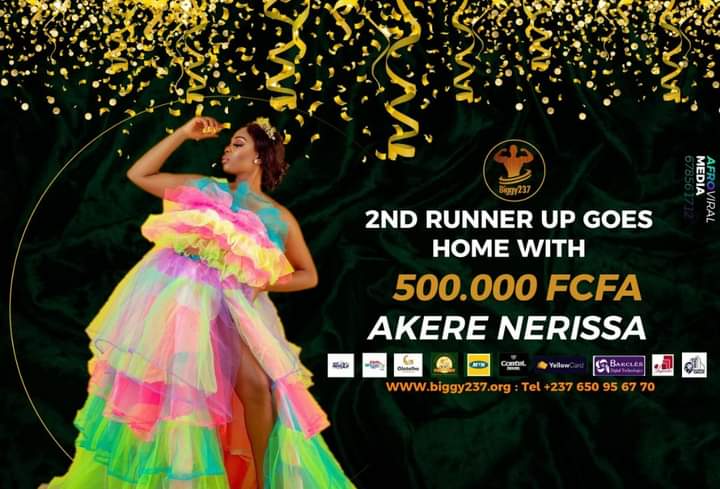 This is apparently the greatest shock of the season as most viewers thought Nerisa would win. Not only has Nerisa topped all weekly eviction polls when she has been up, but she has also done so with a huge difference between her and the next housemate. The fact that Vanithels and Zita beat her on the last day is still baffling to most followers of the show.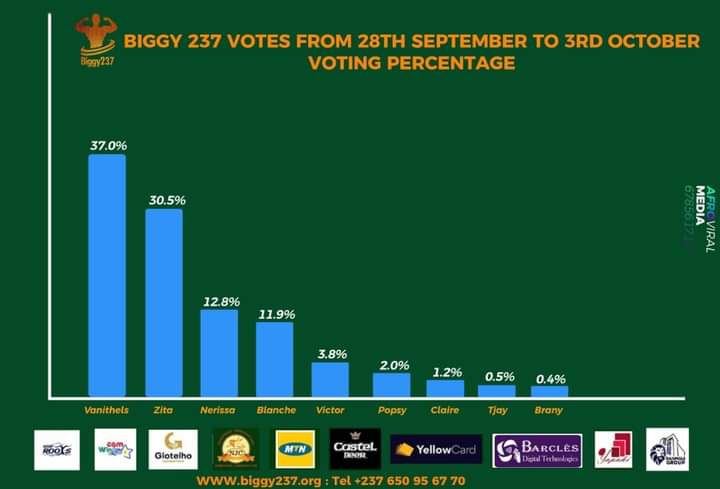 Vanithels is a 22-year-old stylist/actress/designer/model who hails from the North West region of Cameroon. She also won the first phase of the show as she recorded more votes than every other contestant during the voting process to select 25 housemates from the 60 contestants.