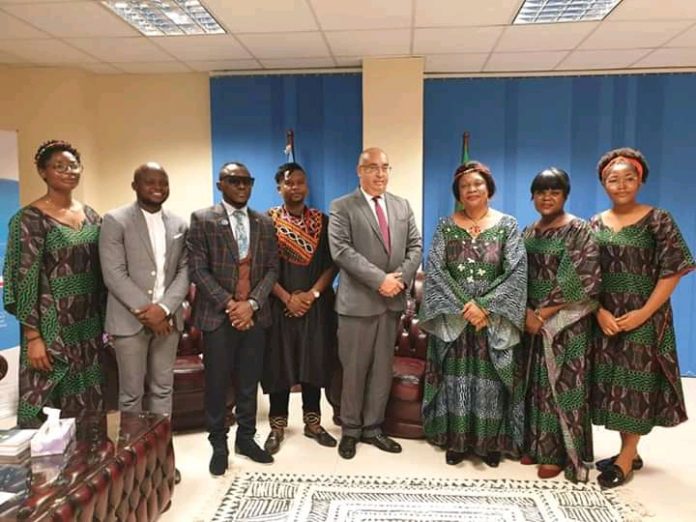 Few days ago, a delegation of Cameroonian artists led by Wax Dey, met the regional Director for Central Africa of UNESCO, Mr Sulah Khaled.
Wax Dey, accompanied by Dynastie le Tigre, Adeline Mbenkum, The Tribute Sisters, and Christian Achaleke had an important meeting with UNESCO's representative in Central Africa. They discussed three main points:
1) Stronger collaboration between UNESCO and key Cameroonian artists at national, regional, international levels to pursue the common goals of cultural and national development.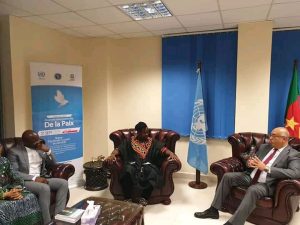 2) Capacity building of artist management and promotion teams; as well as collaboration among artists, UNESCO, and MINAC (Ministry of Arts and Culture) with the aim of sensitizing and empowering artists nationwide to understand, participate and take advantage of the new law on artistic and cultural associations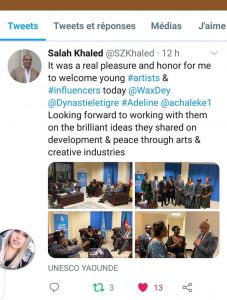 3) Specifically collaborate on artistic projects to promote cohesion and bring assistance to the people of the region of Northwest, Southwest, and Far North regions.
We hope this collaboration will be helpful for artists in general.