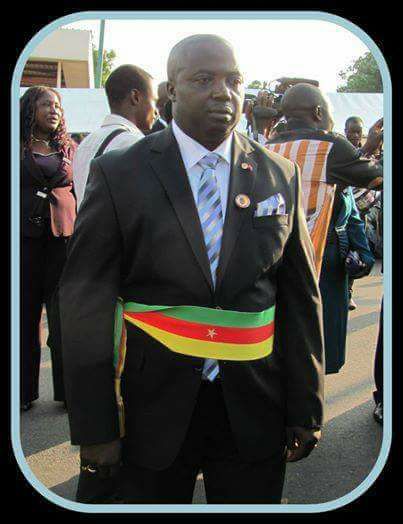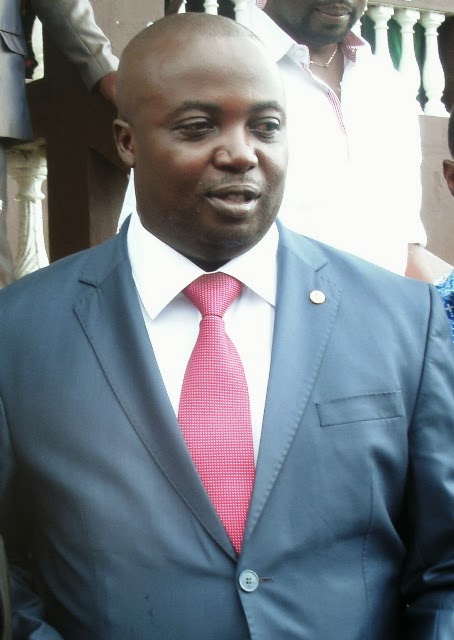 He is arguably one of the most criticized anglophone leaders for his management of the Buea municipality and mostly his ultra-stern role during the anglophone crisis, esp. at the apex of the "Ghost Town" calling for the death sentence of arrested English-speaking leaders.
Patrick Ekema Esunge mayor of Buea is now suspected using fake GCE Advanced Level Certificates equivalent to the Baccalaureate in the francophone education sub-system.
Check Out the Confirmation to his certificates below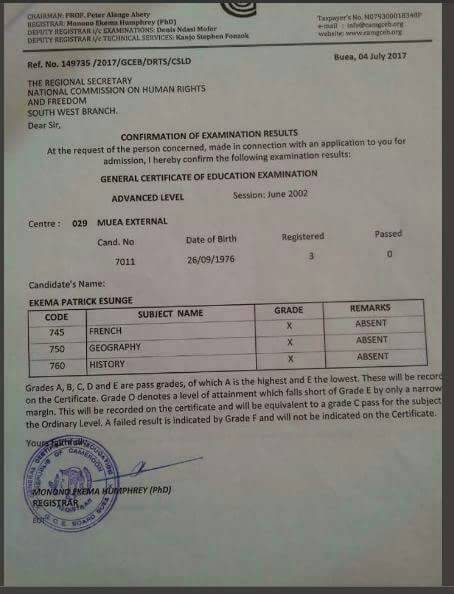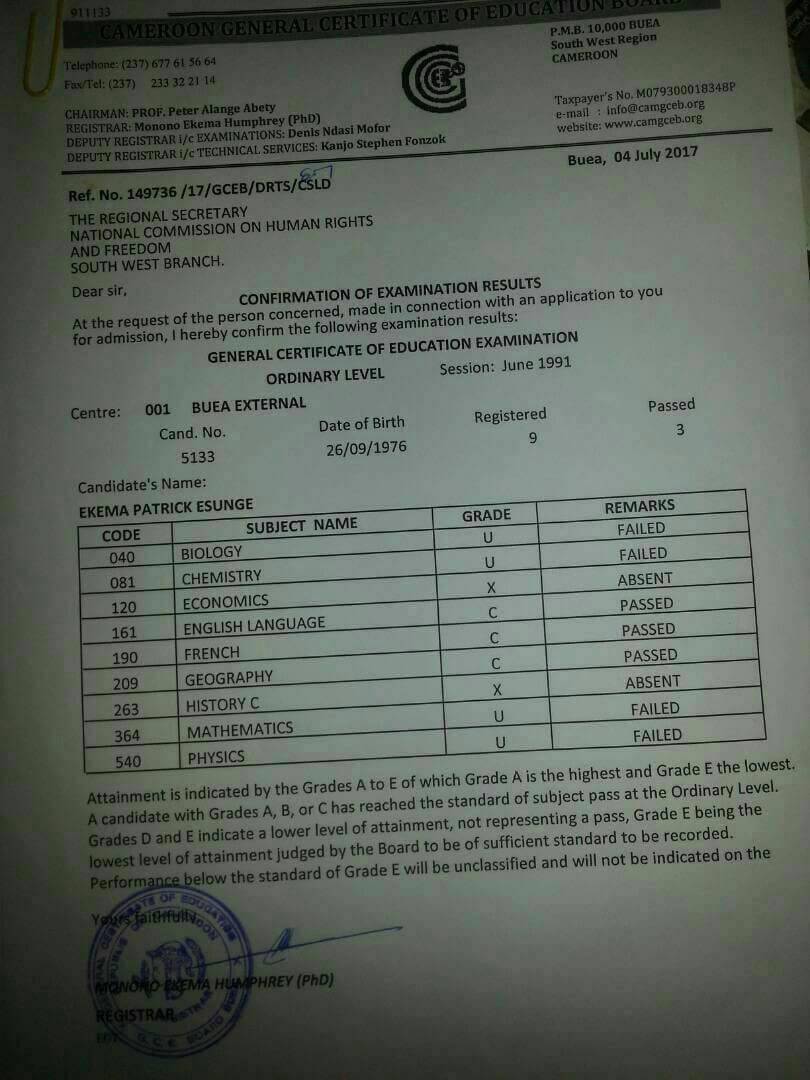 The mayor of Buea Patrick Ekema Esunge would have fraudulently integrated into the University of Buea using his fake A-Level Certificates. He is on the strong claws of social networks since his case of false diplomas, Patrick Ekema has not yet reacted. But on Friday 07 July 2017 the regional secretary of the National Commission for Human Rights and Freedoms for Southwest Christopher Tambe Tiku, has somewhat thrown oil in the fire.
During a recent press conference in Buea, Christopher Tambe Tiku said that Mayor Patrick Ekema has tried several times to pass his GCE A, but to no avail. Christopher Tambe Tiku, who is also a member of Elecam, said he was able to confirm this information with a member of the Board of the General Certificate of Education, which is responsible for organizing this official exam. However, Patrick Ekema Esunge succeeded in integrating fraudulently the University of Buea with the grade E, the lowest mention that in principle does not allow entry to this university.
The CPDM Senator for the Fako constituency, Mbella Moki Charles has called on the Minister of Higher Education to deal with any member of the ruling CPDM with the fake certificate. The former mayor of Buea was celebrating in reaction to the findings of an investigation carried out by the South West Regional Secretary of the National Human Rights Commission, Barrister Tambe Tiku that recently exposed the current Mayor of the Buea municipality as an academic eunuch.
Senator Mbella Moki also frowned at the spate at which the Buea Council had been sheltering thieves and academic misfits such as Mayor Ekema Patrick with "questionable wealth and questionable academic certificates".
Watch Senator Mbella Moki Slamming the mayor for fake certificates
dfdf
According to the new Cameroon Penal Code, the penalty for faking certificates is up to five years and a fine of two million francs Cfa.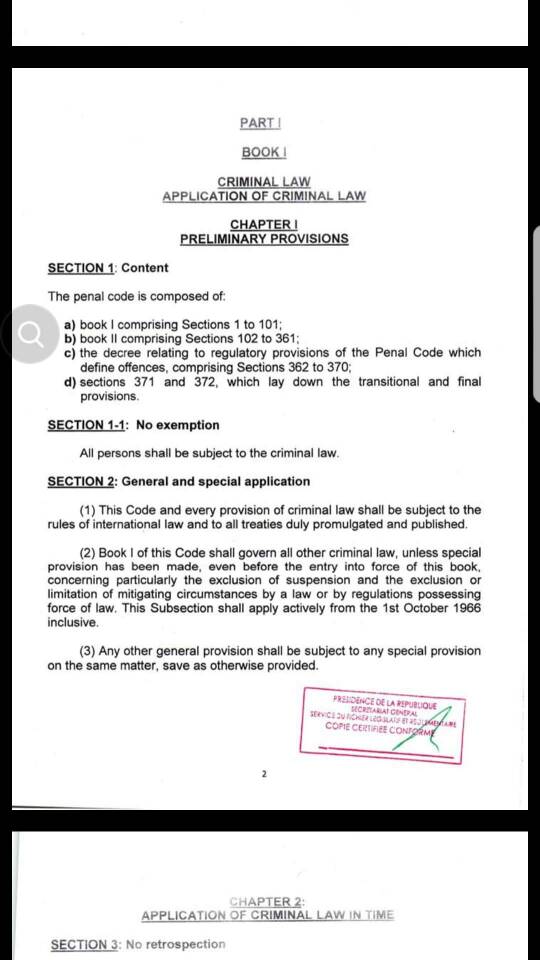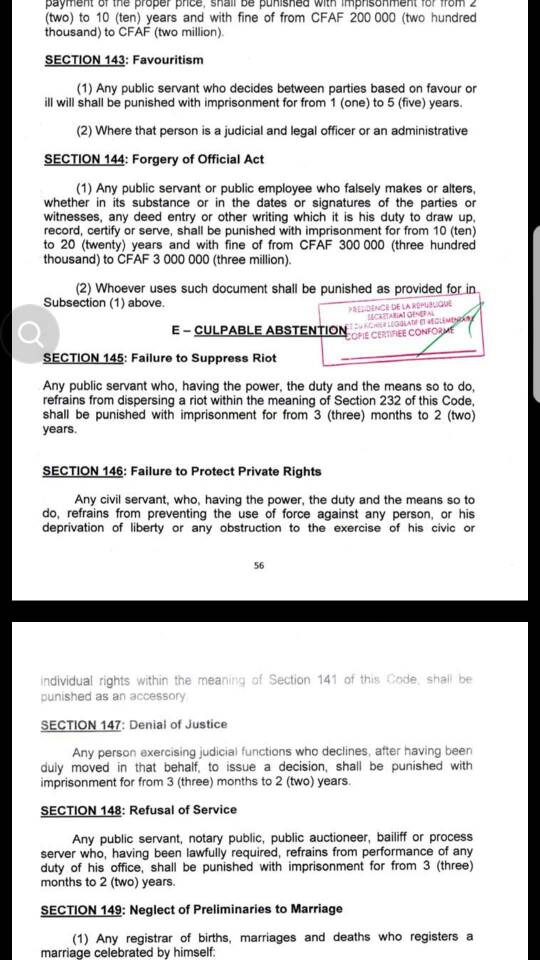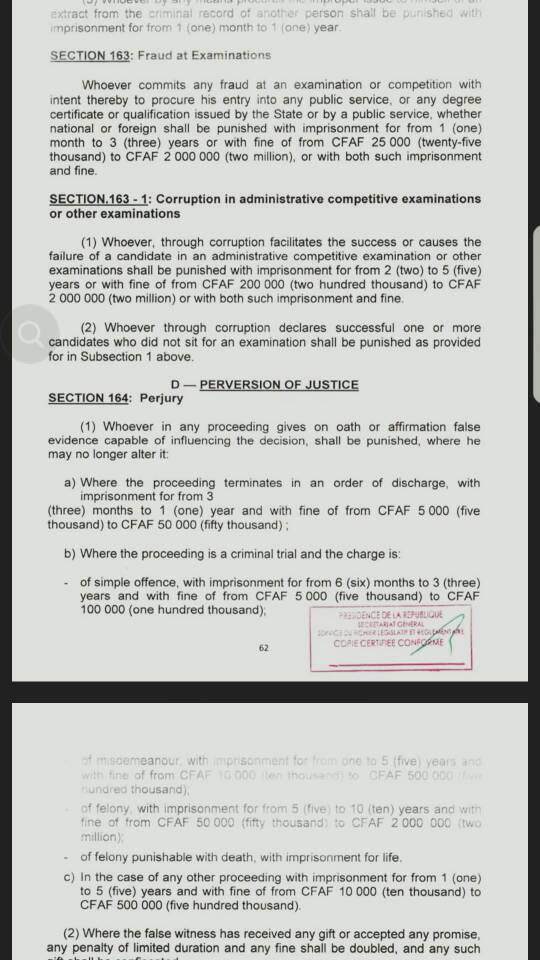 Earlier today, some students of the University of Buea has begun striking against the Mayor.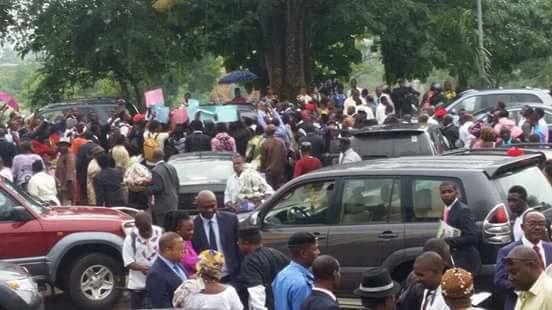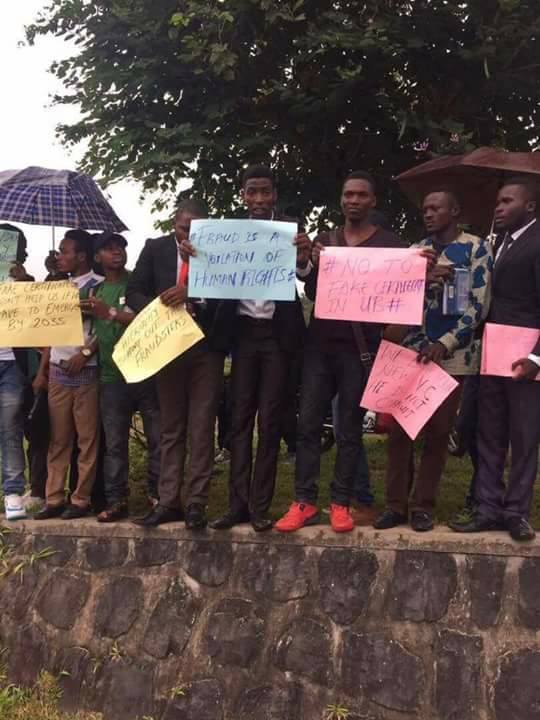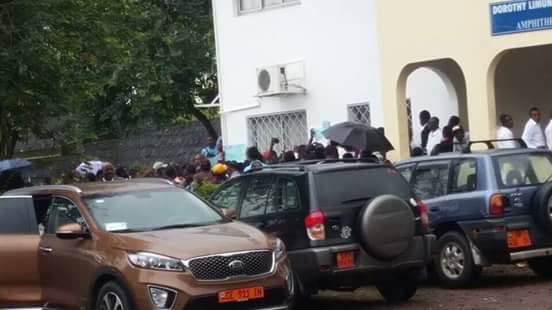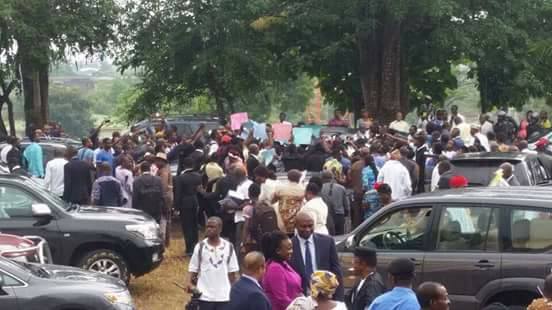 Sources: Bareta Press, Henriettes Lounge, Cameroon Concorde, Facebook