Cameroon is a  country with one of the largest ethnic communities and thus has heterogeneous and opulent culinary traditions. In fact, it proudly has one of the finest delicacies that may blow your taste buds.
5- Koki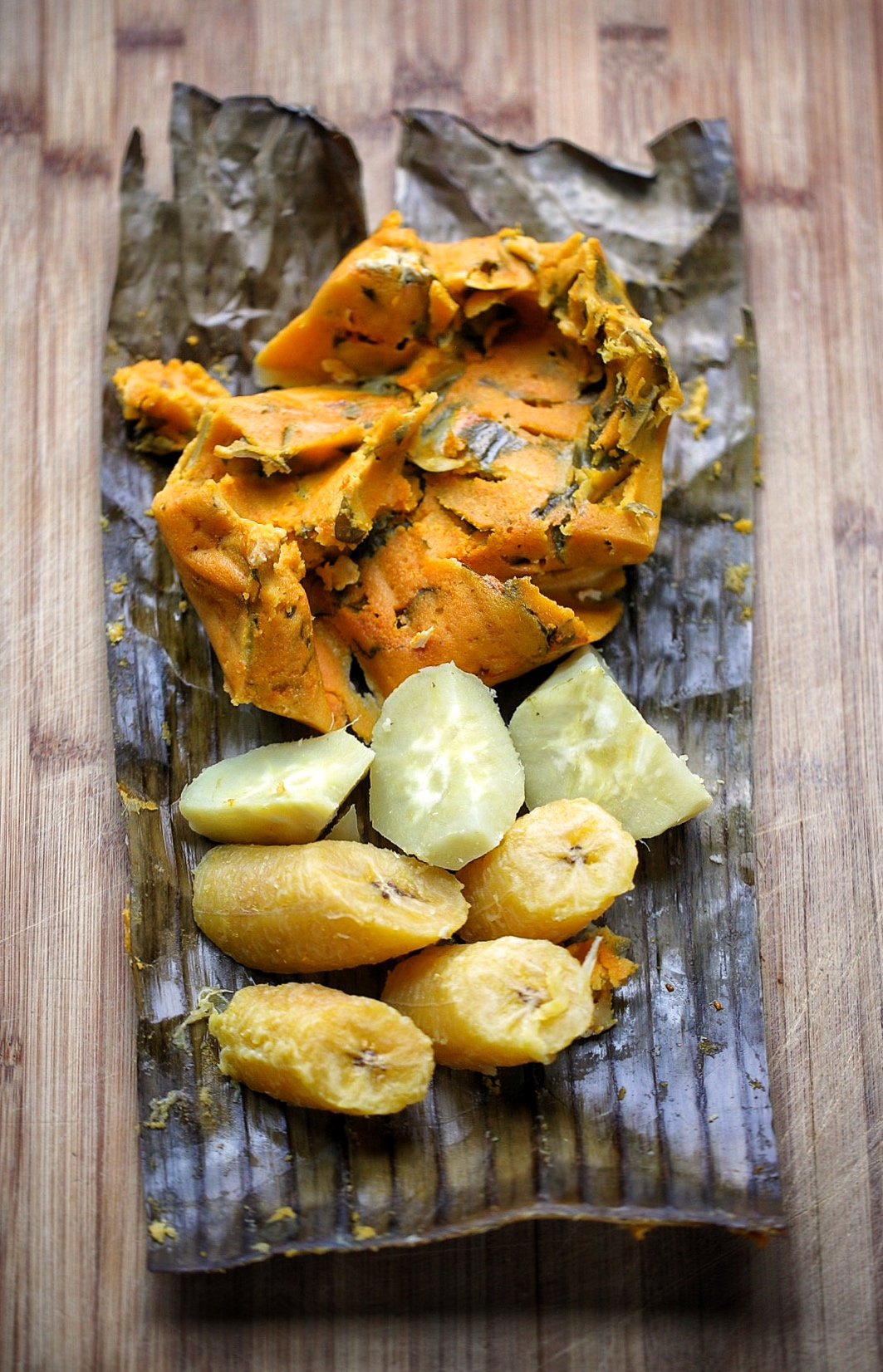 Made from Blacked eye peas or simply commonly referred to as koki beans (small white beans with black eyes), this dish is one of the favorites of the Cameroonian community. It is usually accompanied by plantains or cassava.
4- Achu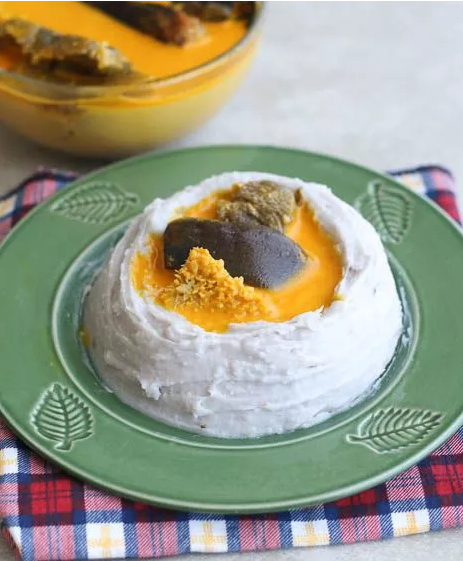 Achu (Taro in French) is a north Western traditional dish that is regarded as one of the most loved food in Cameroon. Made with pounded cocoyams, and accompanied with its trademark yellow sauce made palm oil and other ingredients, this dish is usually eaten with the fingers, and with a lot of meat. Others accompany it with personal touches such as sautéed vegetables or eggplants.
3- Water fufu & Eru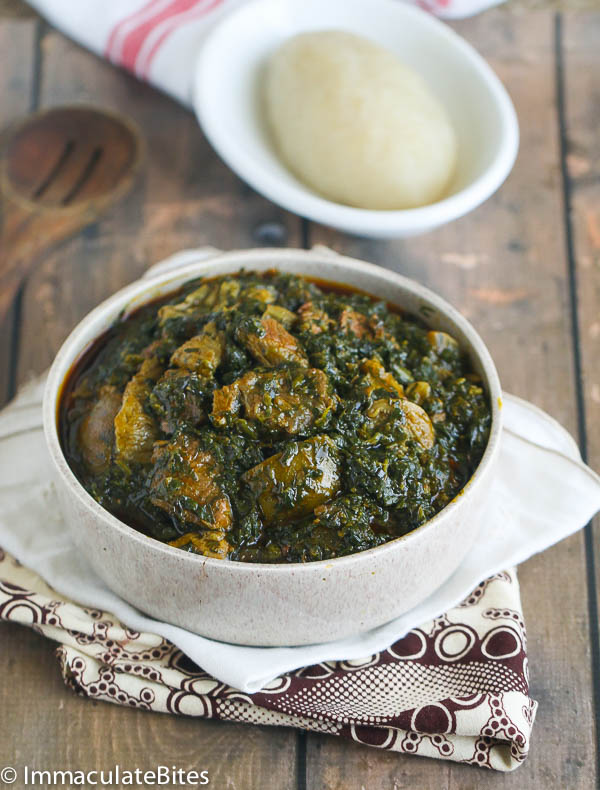 The Eru is eaten with water fufu or "Garri (powdery food material flour made from the tuberous roots of the cassava plant)". This dish originates from Anglophone Cameroon is very complex to make, but a real treat in the mouth.
2-  Kondre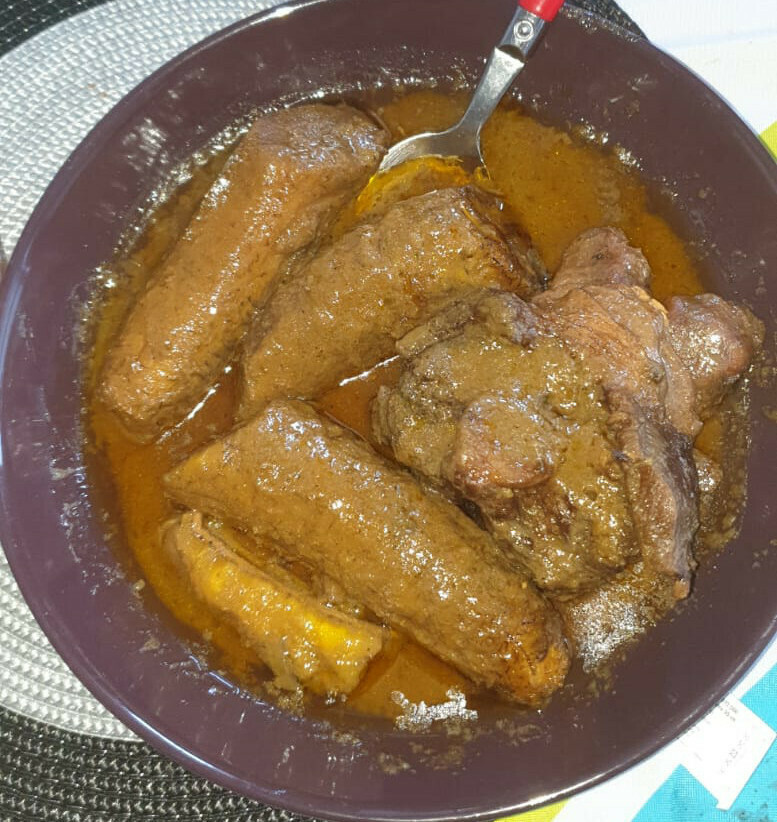 Kondre is a dish originating in West Cameroon. Very often cooked during celebrations, this dish is made with unripe plantains and various spices. The meats used to cook it are very diverse: pork, beef, goat, mutton,…
1- Ndolè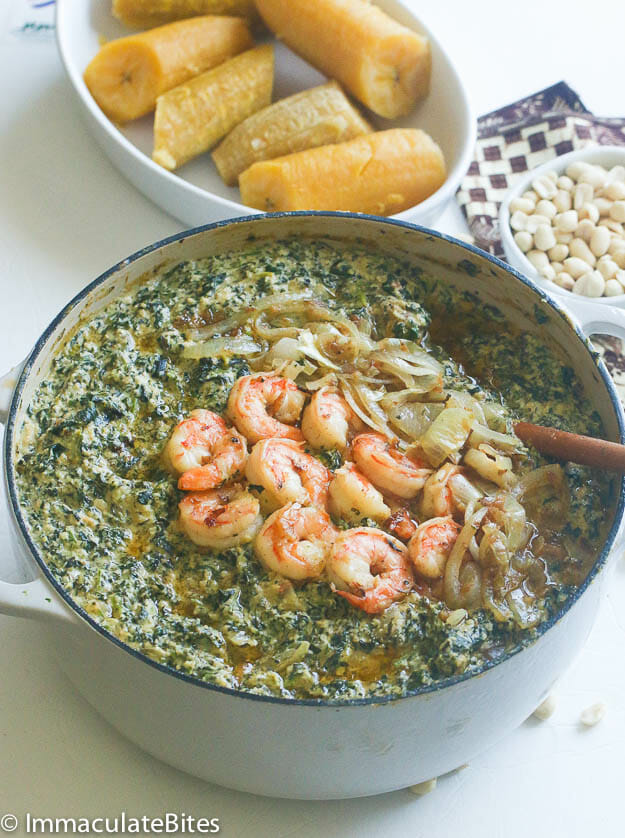 The ndolè is present in most Cameroonian ceremonies. It is made with Ndolè (vegetable leaves), peanuts and fish, meat or shrimp according to your choice. It is the favorite dish of Cameroonians. With "miondo', cassava sticks, fried or steamed plantains, this dish is a treat.
SOURCE:  newsclic.info  Africanbites.com