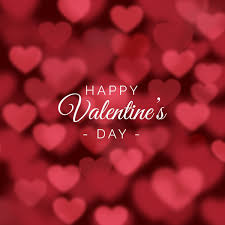 LOVE is know to exist 365 days a year 7 days a weeks and 24hrs a day but is the 14th of February that really brings out the color of love.It is a day where people prepare to probably say the things they have never said before or show he feelings they have never shown before.Its a special day where you get to share with your family friend or lover,you actually get to put them at the center stage of your life.
This is the period of the year where you get to know you aren't alone and that you need to be with some really special in your live.Gifts are being shared in various ways,presents are being offered.So many lost flames are being rekindled on this day,sincere vows are being taken on this special day.
Many people might ask what really makes this day so memorable?well to me is simple you get to show love in an amplified way that is you get to devote more time with those you considered special to you,give others chance or and opportunity to make up for what they did or say wrong,probably fix what was broken in their relationships.
Nothing sets the mood right on a lovely day like this than some real deep love songs for love and romance is still the most popular subject for songs. Dim the lights, light the candles, and let us help you select the perfect songs for your Valentine's Day  from our favorite romantic love songs. With the  realize of many amazing songs  by Cameroonian artist everyday it was really difficult to make a choice.  Cameroonian artist are so talented they can provide  a whole bible of love songs. So these are my top ten honorable picks that should grace everyone's playlist this beautiful day of the 14th of February:
1 Revien moi – Ful feat Daphne
2  Mon Choco – Timag feat Blaise B
3 Mr Romantic – Blaise B
4 Laisse moi t'aime – Ewube
5 Feel your love – Jerry Cleo
6 My Heart – Master KG/Wax Dey
7 Lover – Mr Leo and Kameni and Gomez
8 Don't go – Ambe
9 Real love – Toki Lala
10 My Love – Vivid