From "E Go Better", "Kemayo", "Jamais Jamais", "Je T'aime", "Partout" to the recently released "Je Suis Desole"  among many others are some of the songs that earned a Nigerian fan base for Cameroonian singer Mr Leo who is recently in Nigeria for his first-ever West African media tour following.
With an intention to tap into the Nigerian market and get used to the Nigerian Afrobeat sound. Of course, the media is an audience in and of itself, but more importantly, it is a pipeline to Nigerian music stakeholders – a conduit that also needs to understand Mr Leo's and Cameroon music in general.  The Cameroonian Starboy had face-to-face meetings where reporters, editors, editorial writers, and producers from different news media outlets.
What to Expect  
Since this is probably the first media tour by a Cameroon based artist in Nigeria (In modern times) Mr. Leo and his team will probably develop a relationship and a familiarity with his Nigerian audiences which is a very essential element of successful communications.
Secondly, Mr Leo's music will be easily aired in Nigeria and this can boost his Nigerian Fanbase.
We also speculate that the singer might probably surprise us with a brand new collaboration with a major Nigerian artist; in this case either Mr P (of formerly P Square), A-list producer Masterkraft, Don Jazzy, Yemi Alade, Flavour, Wizkid, Davido, Timaya. 
Here is Why🙋
During their stay in Nigeria; (NB: Quick Reminder, Mr Leo travelled alongside his record label mate/Boss; Salatiel and Wax Dey), they regularly release pictures of via their social media account.
— Masterkraft or Flavour
Firstly, Salatiel was pictured with Masterkraft which means Mr Leo might probably collaborate with Masterkraft or Flavour (Masterkraft mostly works with Flavour).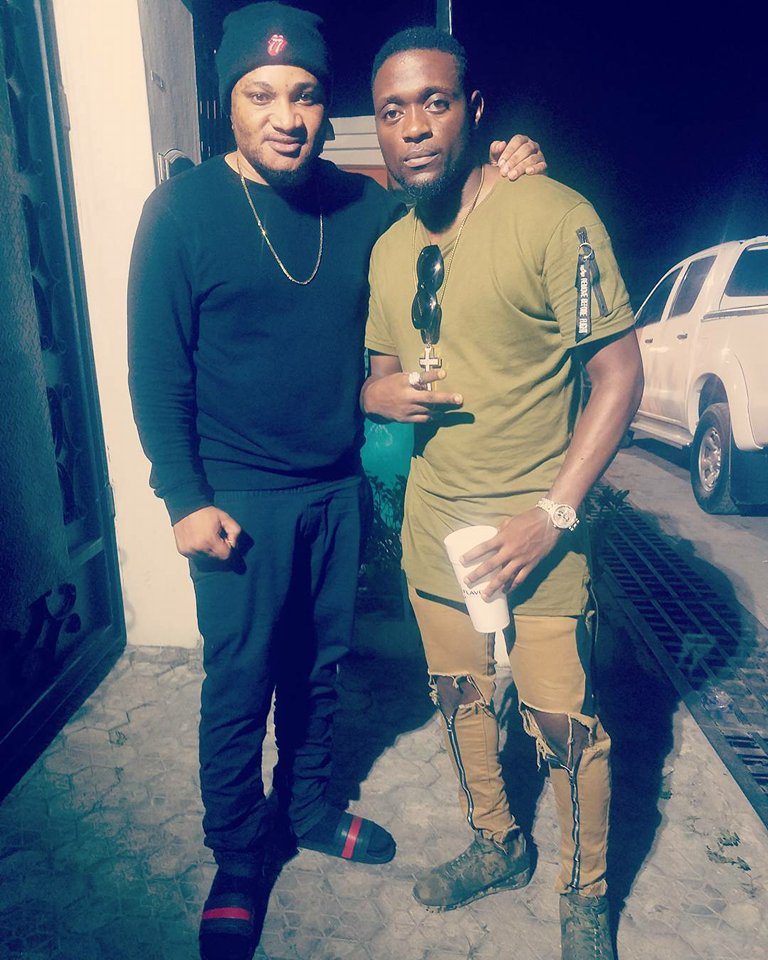 — Don Jazzy
Last Year; while doing his internship at Mavins Records, producer  Edi Le Drae posted on his snapchat account a video of Don Jazzy grooving to Mr Leo's Mega Hit "Jamais Jamais".
— Mr P (of P Square)
A picture was also released with the team posing with Paul Okoye (Mr P) at the Squareville Mansion in Banana Island. Well, I'm not sure this is just a home visit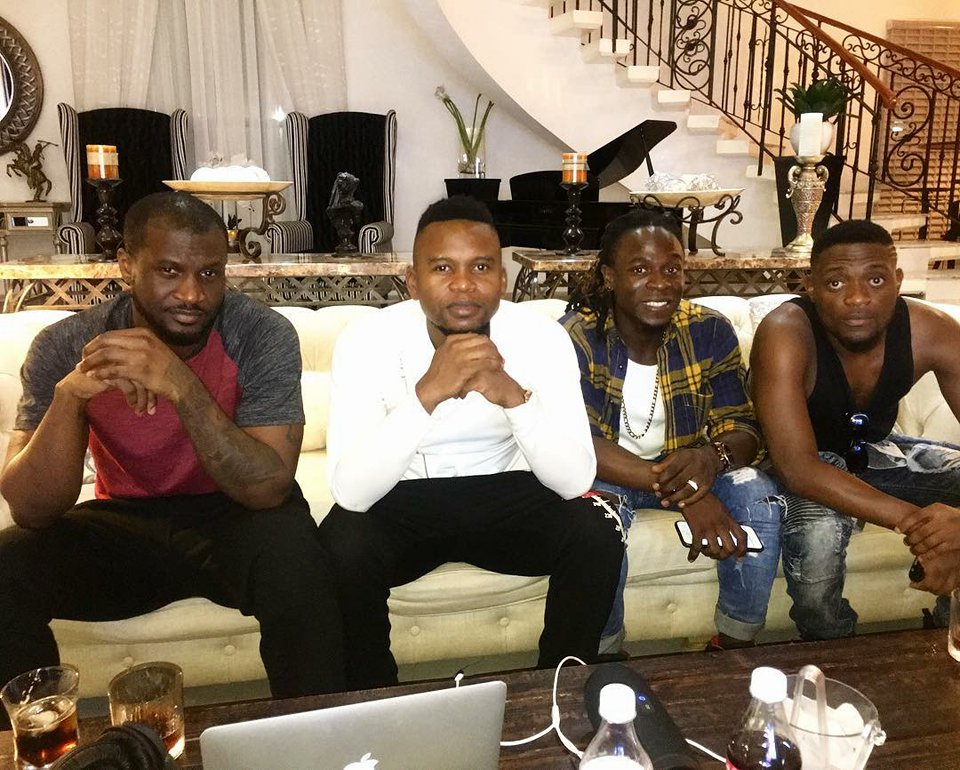 — The Others
Well, you cant be in the headquarter of African music without choosing wizkid, Davido, Yemi Alade or Timaya to do a collaboration with.
One of the last things we expect from Mr Leo's Tour in Nigeria is the fact that there is still possible that he bags a record Label deal with any major record label in Nigeria, be it Mavins or any other; the guy (Mr Leo) is one of the leading musicians from a french speaking country.
While waiting for a big news to explode soon, let's watch his latest video below
Here are some Pictures of His Media Tour
YOU MAY ALSO LIKE THE VIDEO BELOW
SPONSORED: