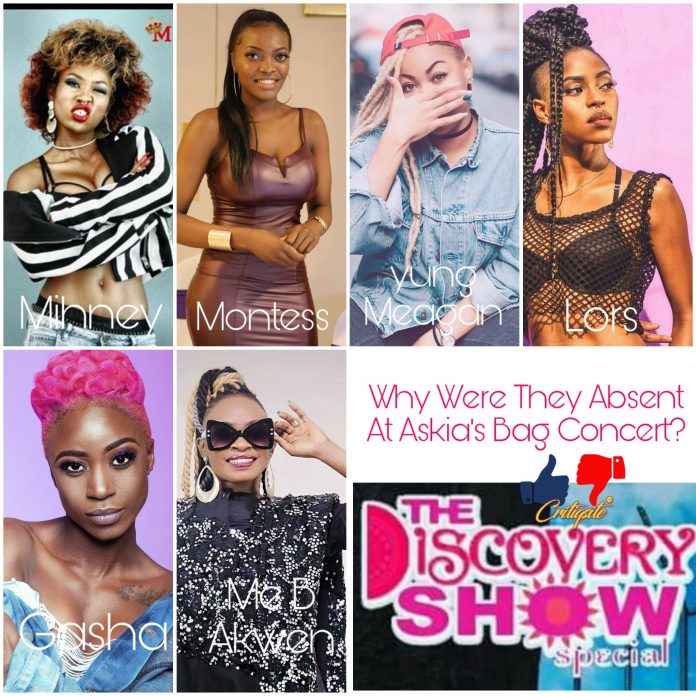 Askia and Tino Foy's Discovery: The Bag Concert clashed with three other prominent Concerts/Shows last Saturday 30th of November. These shows Include –
–  UBA Music Show
– DOMAF (Douala Music Festival)
– UJAMS Freestyle Party
Now what is trending is that while big-time artists like Salatiel and Daphne made surprised stunning appearances, six prominent female artistes Gasha, Montess, Yung Meagan, Mihney, Lors and Mel B Akwen  were missing at the concert. This has generated a lot of reactions from people on social media. Some are indifferent while some organizers of these awards disrespected the absent artists.
Well Askia Summarized reasons behind these absence in a disappointing post which she later apologized for the negativity.

In case you minimize the consequence of such happenings, Know this.  You buy a gig ticket weeks in advance and come the day, eager to meet your favorite musician performing live, hours later he/she is no where to be found.