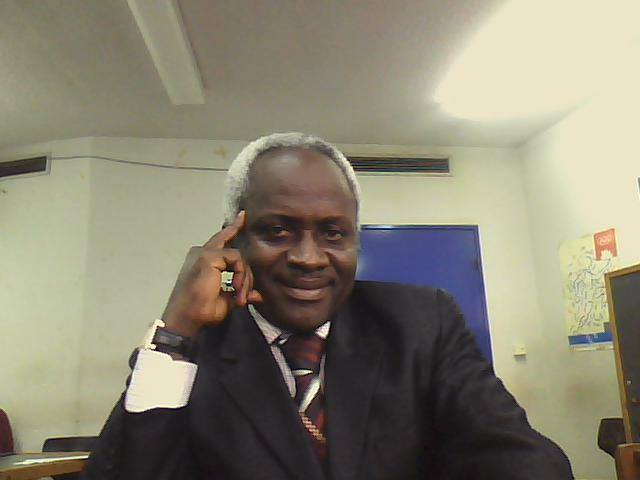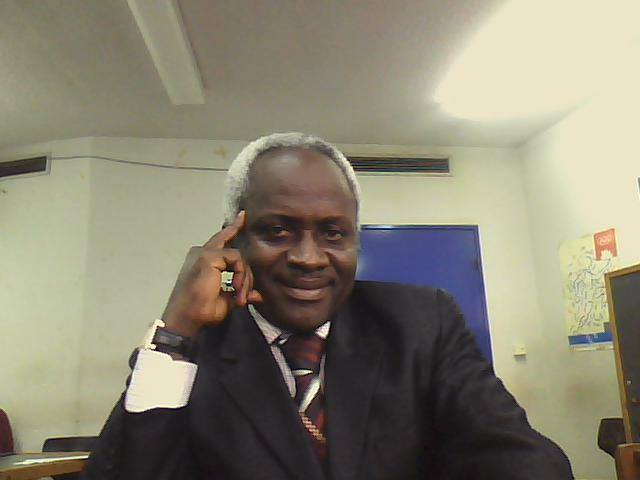 Things are really getting out of hand as CRTV's ace Veteran sports analyst, Ignatius Fon Echekiye is who is also Deputy Director Coordinating new television channels has been summoned by the Secretariat of State at the Ministry of the Defense.
According to the subpoena served on Fon Echekiye, he is expected to show up on Tuesday the 28th of March at 9 am, purportedly at the behest of hierarchy. Although the accusations leading to his being summoned are not expressly mentioned in the documents served on the avid sports analyst, the sections of the Criminal Procedure Code quoted indicate that he is being called up in relation to treason thus linking him to the ongoing Souther Cameroon Struggles/Crises.
If arrested this Tuesday, Fon Echekiye shall be the ninth Anglophone journalist being held in connection with the crisis. Fon Echekiye's summons leaves many wondering how his name could come up since he reports only in sports news. Sources close to the case indicate that the matter has been brought to the attention of the journalism watchdog institution, the Committee to Protect Journalists, CPJ.
Rather than looking for means to solve the ongoing crises, the government keeps picking on Anglophone persons in their "so called" "treason and Terrorism". This is getting out of hand, when is the internet going to be reconnected? When are the arrested going to freed? When will the government start taking the anglophone problem seriously and look into solving the situation?
Below is the convocation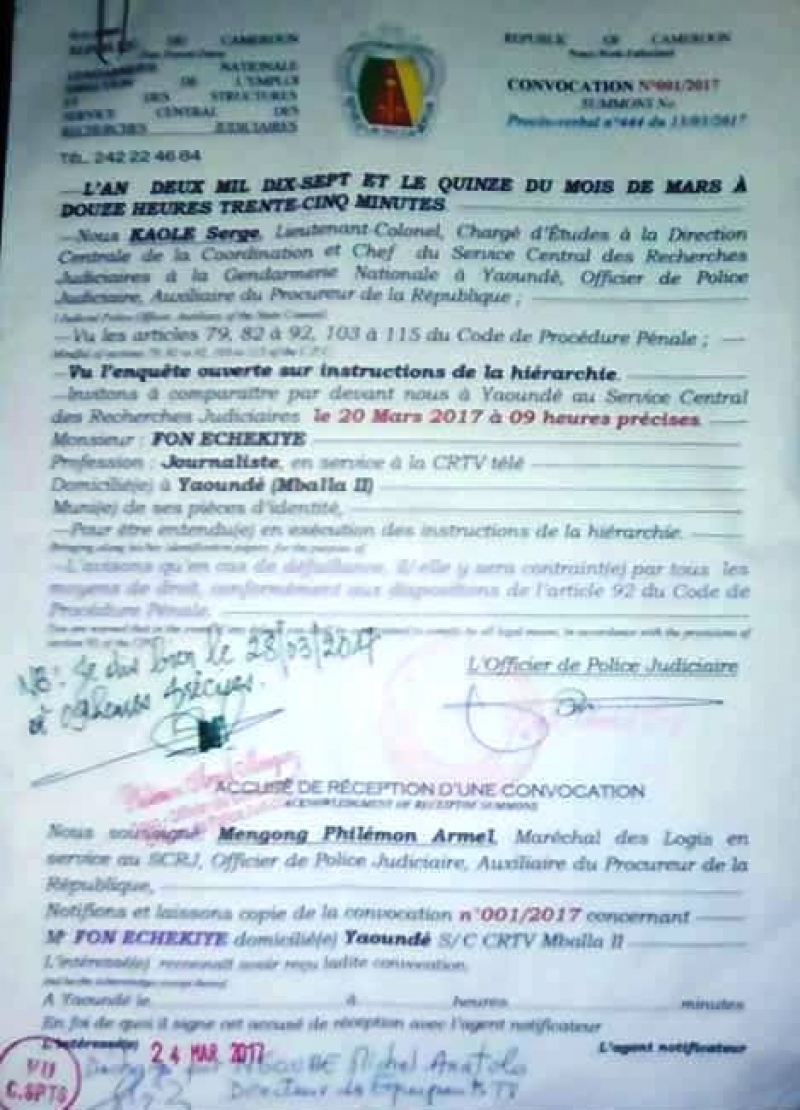 Sources: LeBled parle & Cameroon Concord