The Douala population faces so much disappointment as tickets are insufficient for the quarter FINALS
The Douala population and football lovers from other part of the country runs mad as tickets for the quarter finals match to be played Saturday 30th/January/2021 are missing.
This match is a fixed match between Cameroon vs Democratic republic of Congo said to be played at the Douala Japamal stadium tomorrow Saturday 30th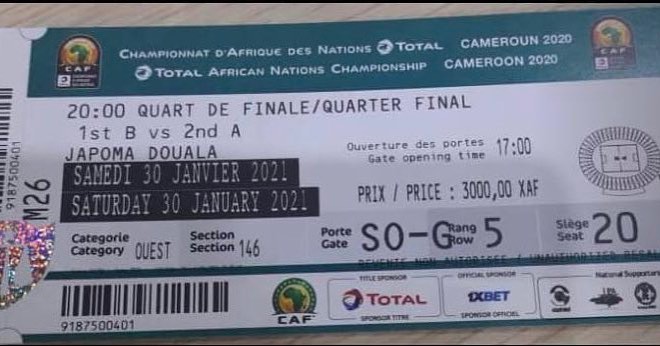 As it was arranged before the match could approach, 12,500 tickets were already printed for the match entry but since Thursday 28th , the tickets couldn't be found anywhere and until now the case keeps driving people crazy on how they shall secure a space to watch the quarter finals of this pressuring match coming ahead.


---
According to report, this tickets were sent by the CAF movement and were all 12,500 tickets in total as calculated for the number of people that will feed in the stadium space but Douala fans complains on how one quarter 1/2 of the tickets have been deducted and given to the Yaoundé ministry and  diplomatic  mission in the political capital.
#Chan2021 #QuaterFinals
#CameroonVsCongo

CAN2021 quarter finals