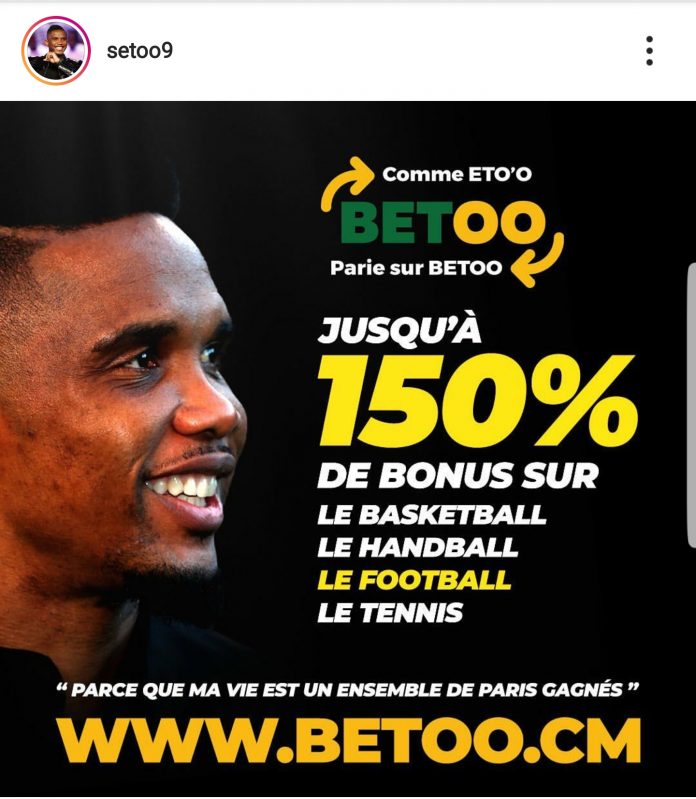 After his recent retirement from Professional football, Cameroon's highest goal scorer of all time Samuel Eto'o Fils is investing in his own Sports wagering platform. He called it Betoo.
On his Social Media account, the Cameroon Soccer Icon announced his new investment in Cameroon.
With the digital revolution in full swing and the ease of government regulations on gambling, the sports betting industry is undergoing dynamic transformations over the last few years and consequently surging in popularity in Cameroon, the revenues of many National leading sports betting companies are also growing significantly year on year. Today, sports betting has become one of the fastest growing industries across the world, offering immense potential for both bettors and sportsbooks.
As of Now Betoo games for sports betting include Basketbball, Handball, Football and Tenis.
The star justifies this move by saying : «Tout simplement parce que ma vie est un ensemble de paris gagnés».