Lately, Cameroonian rapper Askia has been trending on social media because many think she is pregnant and has been hiding her pregnancy from the public.
Last year, Askia and her husband Qilla sadly lost their first pregnancy. Since then, it apparently seems her fans can't wait to see her with another pregnancy. A few months back, she shared some photos of herself with a seemingly protruding stomach. Many thought she was pregnant and as expected congratulatory messages starting pouring in but the singer immediately clears the air and said she was not pregnant, she just had a lot to eat when she visited her in-laws.
Now Askia has come out to clear the air yet again and this is still on her alleged pregnancy. A few days back, Askia shared some more gorgeous photos of herself dressed in a gown. Interestingly, Askia's stomach was hidden in all photos. Whether Askia did that intentionally or not, only she can answer that but when fans saw the photos, they immediately thought she was pregnant and was trying to hide the pregnancy.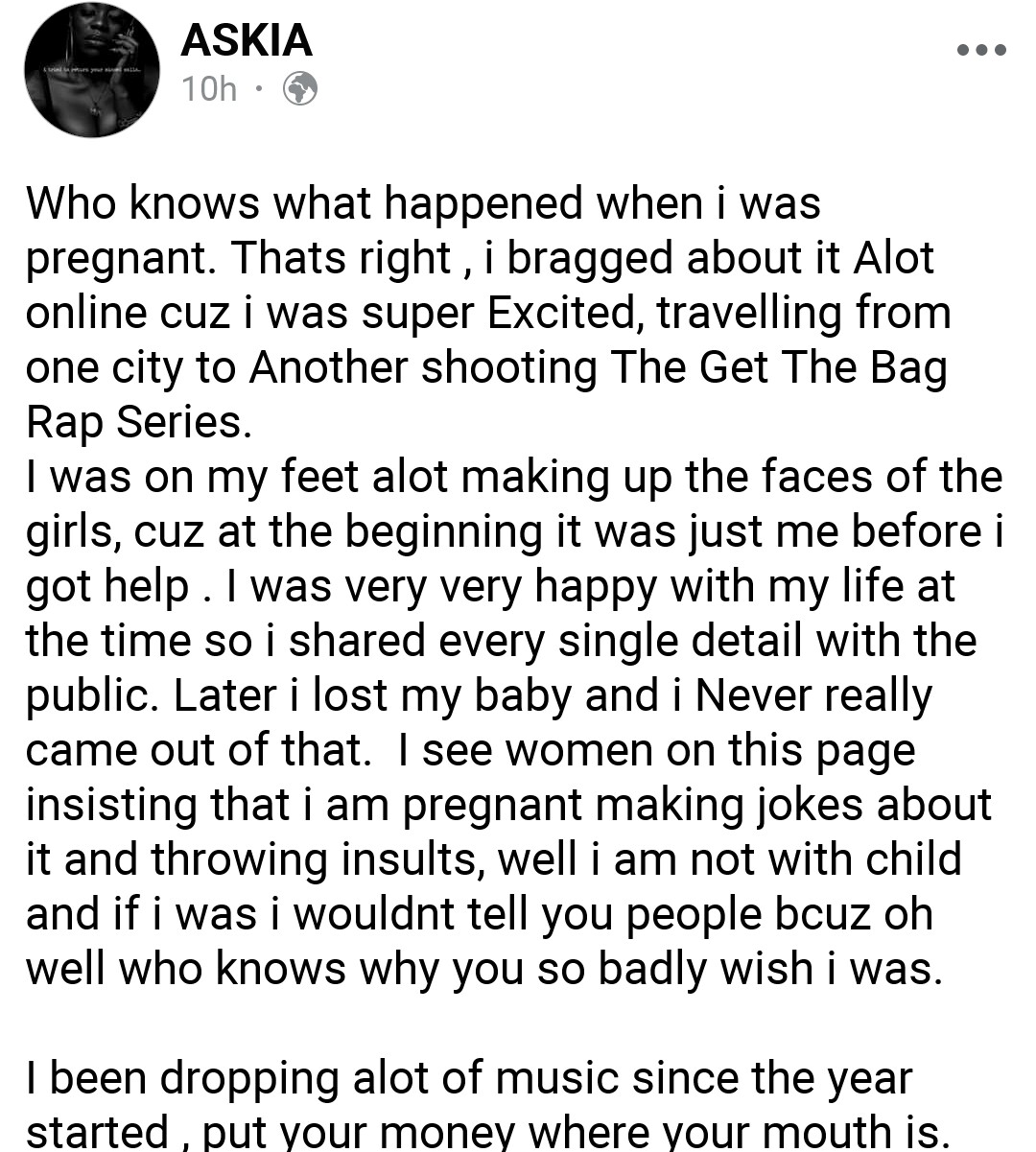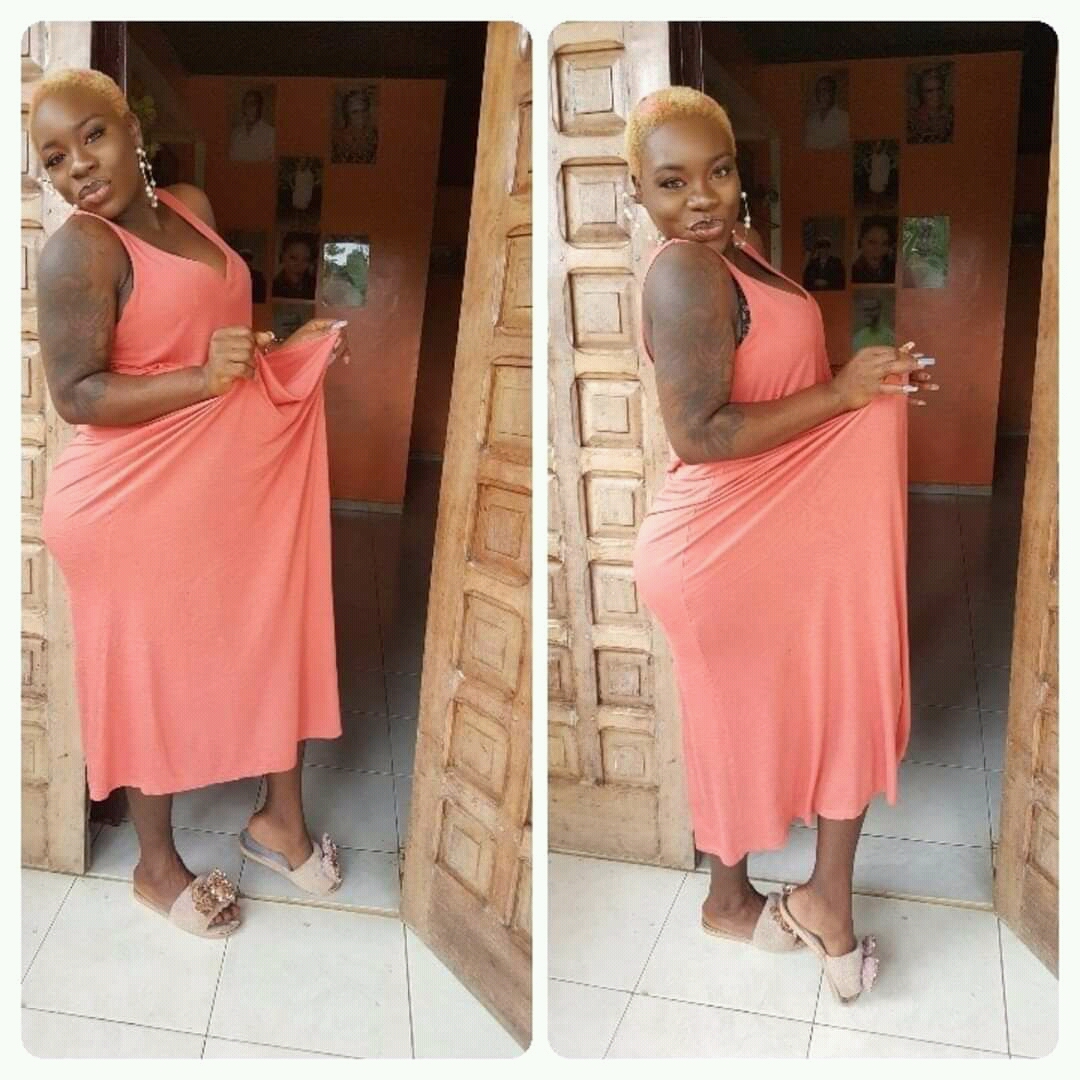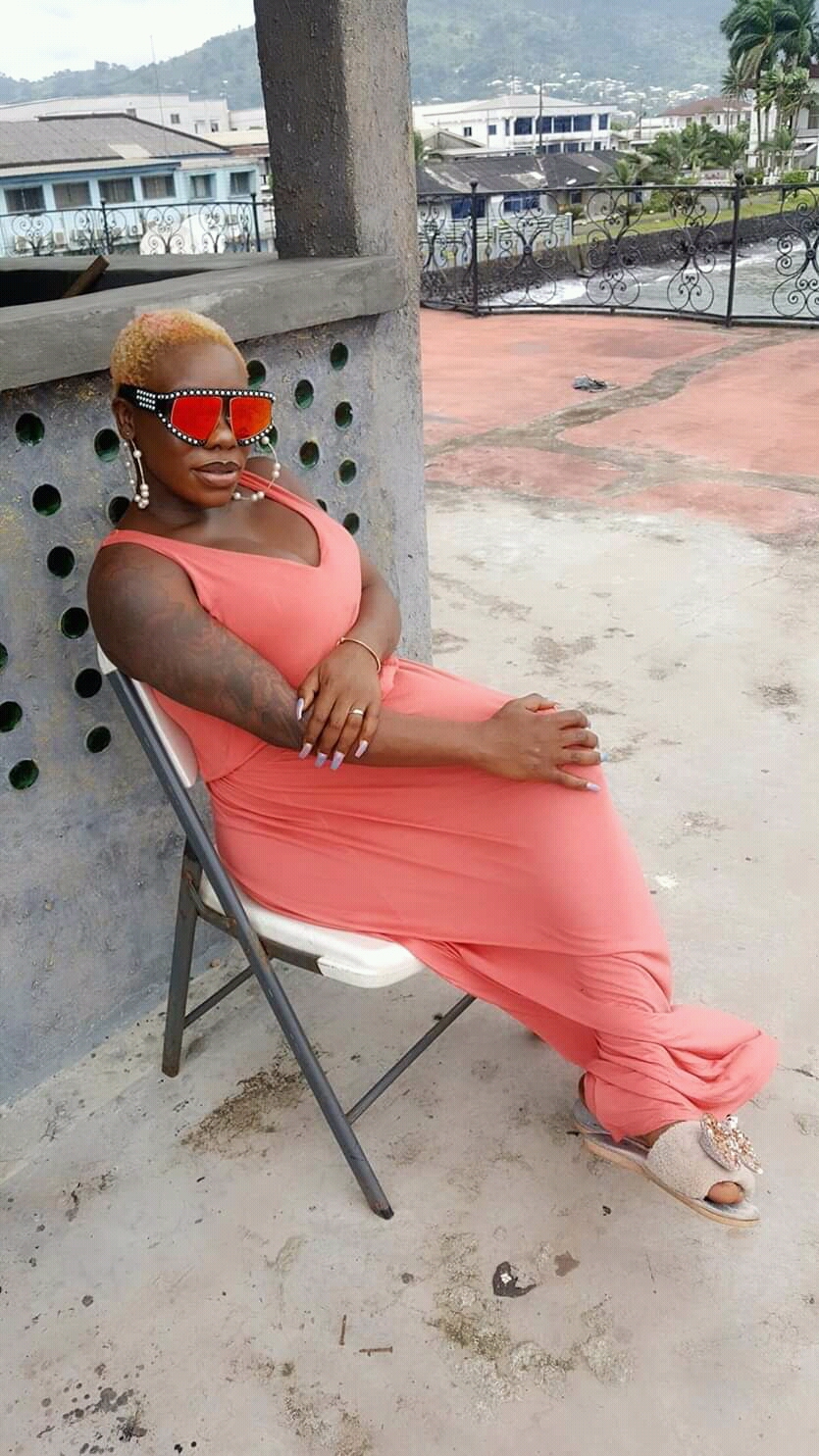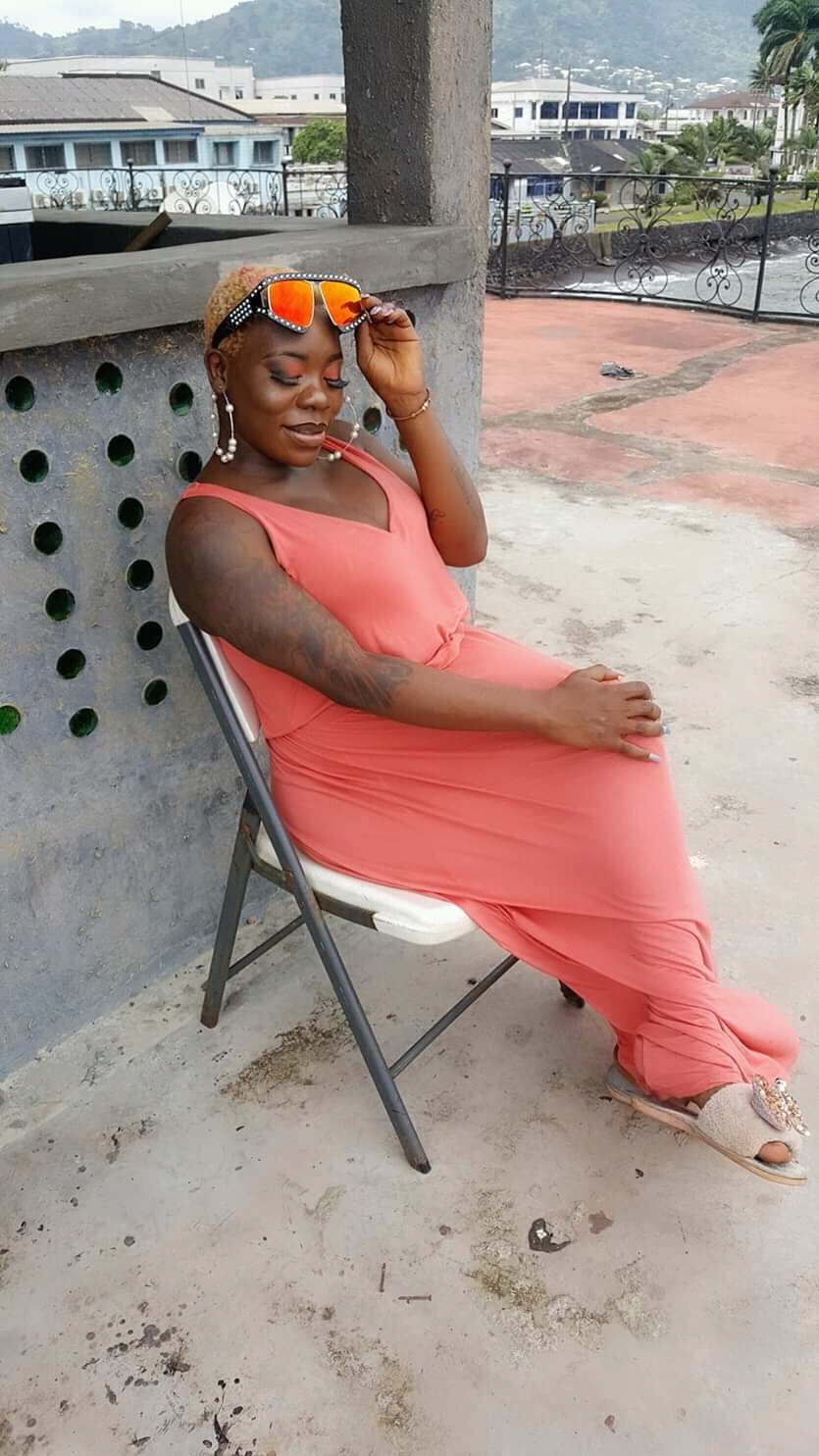 However, Askia has taken to social media to clearly state that she is not pregnant and even if she eventually gets pregnant, she won't let the public know because she has been wondering why they so badly want her to get pregnant.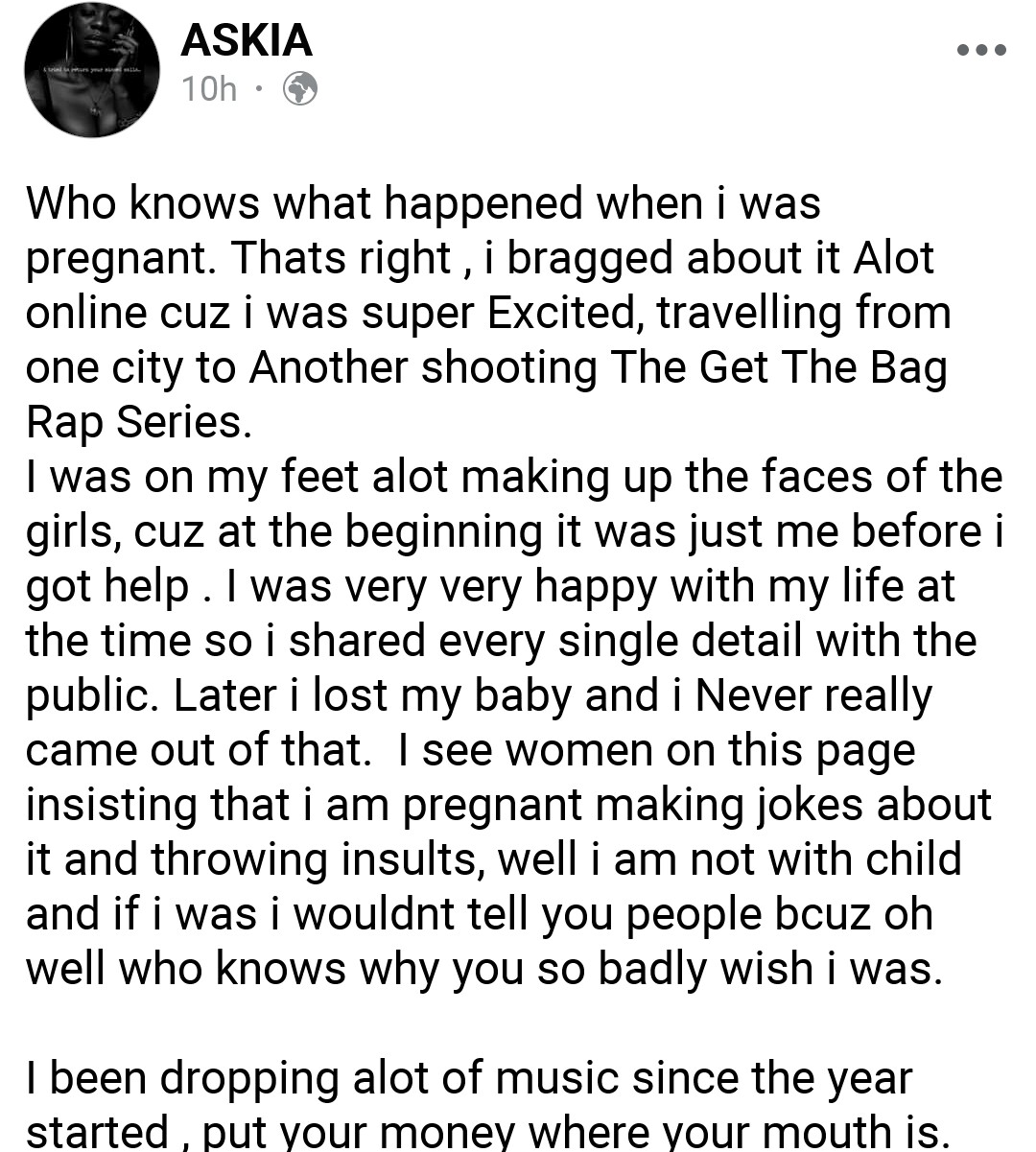 So Askia is not pregnant yet and she wants you all to focus on her music which she has been dropping since the year started. Not to worry, when she finally gets pregnant and has her baby, we will definitely know and of course, join her to celebrate. Until then, let's just keep enjoying her music.