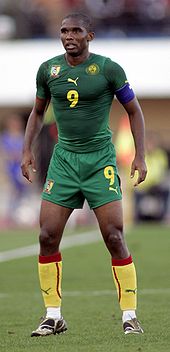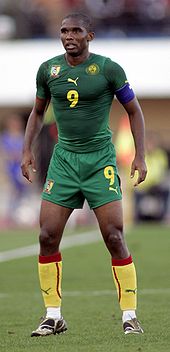 When we talk of African Soccer, the Indomitable Lions of Cameroon is arguably the first thing that comes to mind. A great Nation of football, Cameroon is known for always producing iconic soccer players who have influenced African or World soccer in one way or another. From Roger Milla, Patrick M'boma to Samuel Eto'o Fils.
5 times African "Ballon d'Or", the emblematic former captain of the Indomitable Lions leaving the selection left a great void. If the team has done a great job by being the champion of the last African Cup of Nations in Gabon, the fact remains that it is necessary now to address the problem of a true striker for the selection.
And, the recent 2017 Confederations Cup that we saw the elimination of the African champion showed that the team is lacking a real top notch striker. Many have even begun to regret Eto'o. Vincent Aboubakar who constitutes the point does not reassure for many. One question Hugo Broos must answer is to qualify the Lions at the 2018 World Cup in Russia.
Well, while hoping for a new Eto'o very soon, Cameroonians have to be contented with Aboubakar who will score only after spoiling three to four occasions.
Though he is still "the Most Consistent Player" of his generation, there is little or no chance that Eto'o might be able to wear an indomitable lion jersey anymore, so when he finally gives up the boots from soccer, who will be the next?, Who will win as many trophies has he did?