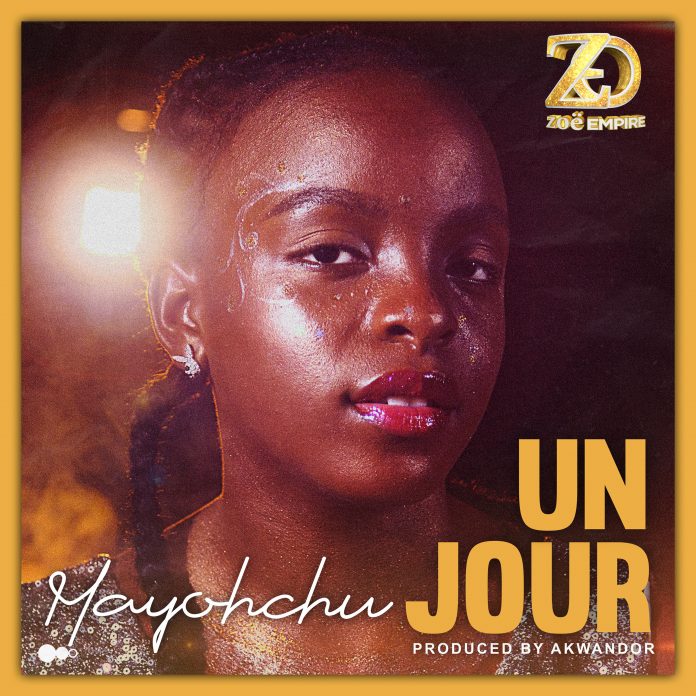 Young actress  MayohChu  is  making her musical debut with this new video titled 'Un Jour' under her family Label Zoe Empire, visualized by Rich Manga
Mayohchu's Biography:
Zoe-Elora Mayoh Chu Atem-Ebai was born in Douala on June 16th, 2009 to Mr. and Mrs. Atem Ebai. She is a pupil of Class Six in Gateway Bilingual Nursery and Primary School, Bonaberi. She started her acting career at the age of 5years. Her first movie was Nightfall. Her mother also featured in the movie. It was produced by Nkanya Nkwai. It featured top actors like Nigeria's Clem Ohameze from Nigeria, Jeffrey Epule, Votias Otia, Roger Brice, and many others from Cameroon. So far, Mayohchu has featured in about 10 movies and 2 TV Series. The movies include Nightfall, Two ways, E do, Impatience, Maalle, Little Cindy, Little voices, A Good Time To Divorce, and The Fisherman's Diary.
She won Best Young Talent at The African Film Festival in Dallas(USA) for her role in the Movie 'E Do' in 2016 and has been nominated in many international and national film festivals.
The two TV Series she has featured in so far are Samba and An Apple for 2. She fell in love with modeling after watching WeTrend Ankara Fashion Brand do a runway practice in her home. When she saw the models, she wanted to be like them, so she told her parents that she wanted to walk with them and they allowed her to. That is how her modeling career took off! Since then she has walked the runway on several Fashion shows in the country like the Buea Fashion week, the Bamenda Fashion week auditions, Samba runway, and FIAFA 2018 & 2019. Mayohchu's love for music started at a tender age. She wasn't crazy about it per se but she could sing all the children's rhymes, educative songs, and dance to them.
Her interest in singing, professionally, started from her role in the movie 'Little Cindy.' Her role required her to sing and as she went through the rigorous process of rehearsing the song for the role, she fell in love with singing.
Mayohchu will be launching her musical career with a single titled 'Un Jour' producer by his Vocal Highness Blaise B, aka Akwandor on the 2ndof May 2020. She wants to use her voice to spread love, good vibes, educate, and entertain. Her favorite artistes are Daphne Njie, Nabila, Salatiel, Mr. Leo, Blaise B, Locko, Dadju, and Whitney Houston (RIP).
Contact:
677550064 Mr Atem Ebai
677550085 Mrs Atem – Ebai.
Facebook: @mayohchu