The nomination list for Mama 2021 dropped and Stanley Enow has been nominated alongside Dip Doundou, Fally Ipupa, Gaz Mawete, Innoss B and Suspect 95 in the category Best Francophone.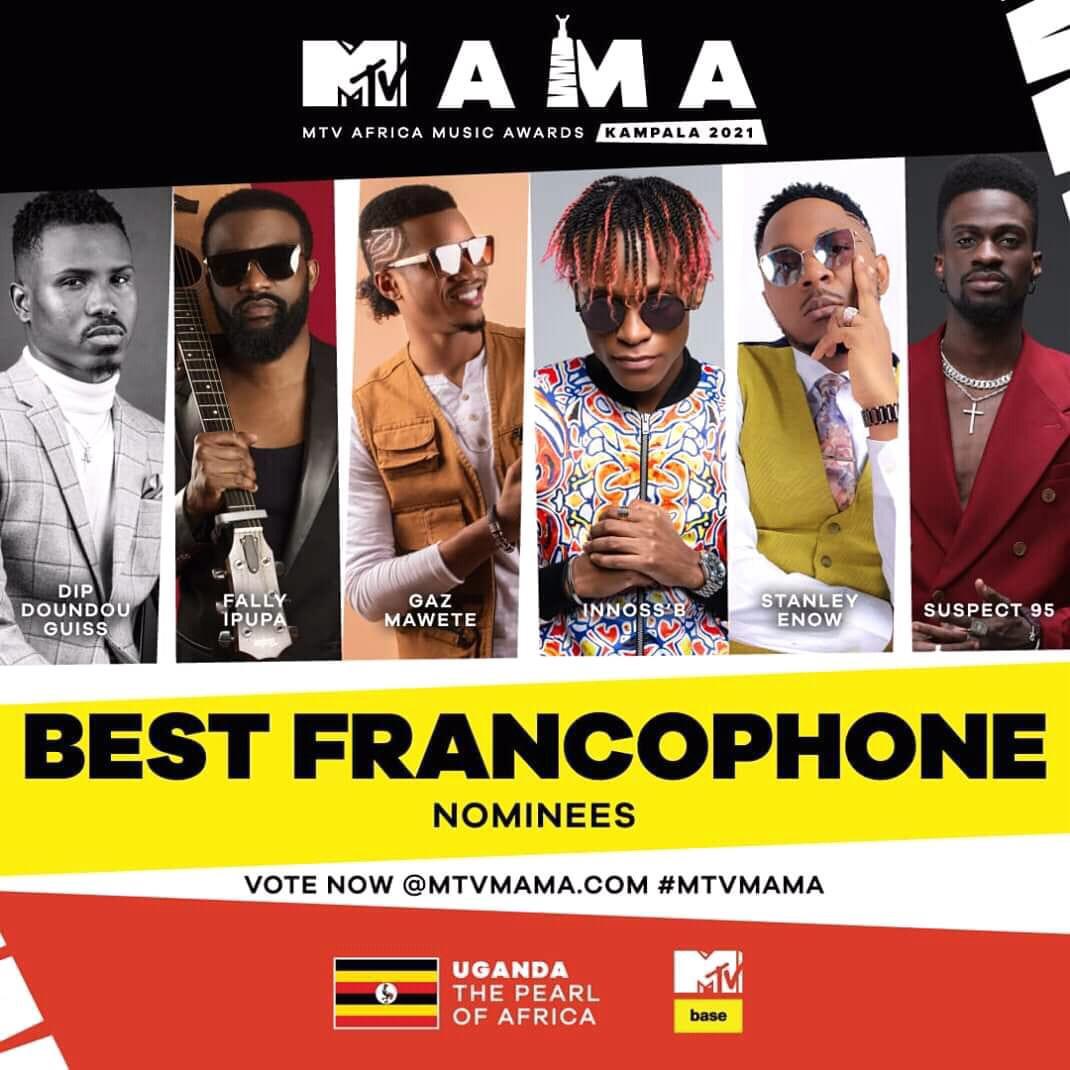 Mama New Act 2014 came as a blessing and a curse for Stanley Enow. This is so because, though he held the countries flag high when he won, his activities and movement after that disappointed those who voted for him and this won him many enemies. Since then with the mention of the name Stanley Enow, it is always a commotion of everyone spilling whatever tiny venom they possess. Stanley Enow is that Judah most people want to see commit suicide while some want to see his head under the guillotine. The news of his nomination at this coming year's Mama 2021, was received with a lot of controversies surrounding his name. Some saying they won't vote for him so history doesn't repeat itself, others not doing so cuz he is at loggerheads with their favourite rapper. In such times we expect artiste to keep aside their grudges and support one another cuz the prize is bigger.
Mama 2021 will be an easy win if Cameroonians keep their differences aside and vote for their own cuz Congo alone has three contestants in the category while Cameroon has just one.
The question now is why should you vote for Stanley Enow?
Stanley Enow took some of that criticism and worked on them. He has had countless collabos with both established and uprising act in Cameroon. His song My Way is one of the biggest hit in Africa.
If he wins, the honour and glory don't only come to him but it does for the nation.
In moments like this, we forget our problems and go for a common goal cuz if Stanley Enow is defeated then the whole nation is defeated.
Vote Stanley Enow as Best Francophone in the link below;