Following the ongoing drama surrounding "support our own", Yaounde based rapper Teddy Doherty has a word or two for "All Les Day" rapper Ngoma and Cameroonian bloggers.
Twitting about Ngoma on his official twitter page, Teddy Doherty showed his support, saying Ngoma's music video for "All Les Day is currently the best hip hop music video in Cameroon and yet some bloggers and media influences choose not to talk about it."
Read his twit below
Ngoma a le meilleur clip rap kamer de l'année pour le moment (All les Days) mais certains blogueurs n'en parlent pas 😂😂😂😂 mes chers amis bloggeurs du 2 poids 2 mesures ! C'est aussi ça le pays !

— TEDDY (@MrTeddyofficiel) May 30, 2018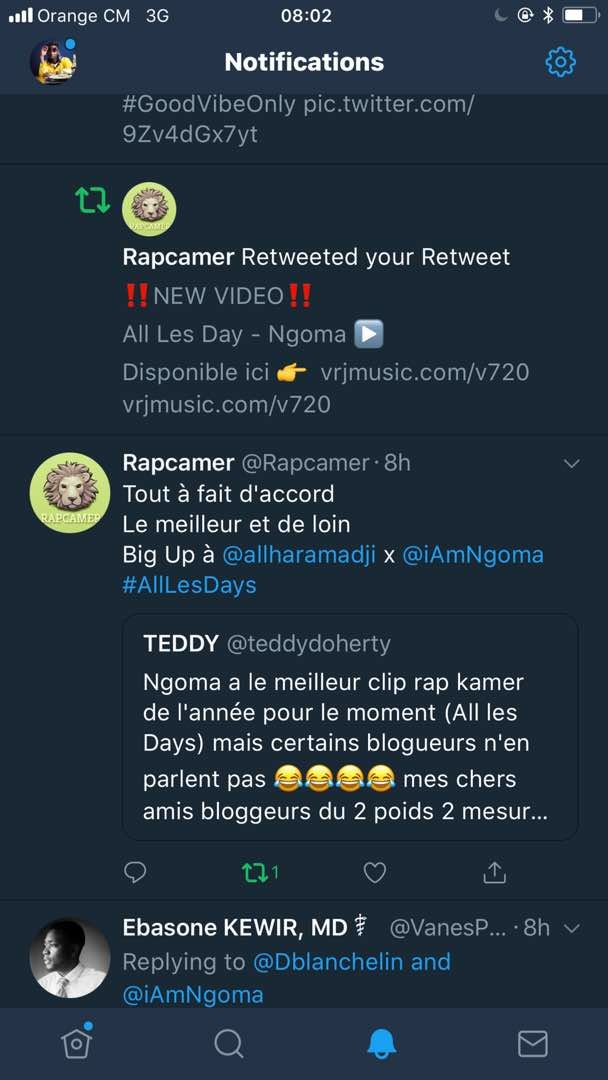 It's sad that Cameroon still ranks low in YouTube views in Africa. Nevertheless slowly but surely we will get there. There is a high growth rate in the number of online videos viewers, therefore a clear indication of how YouTube is growing immensely to be more profound in this country.
Keep Watching the Video Below
Teddy Dohery