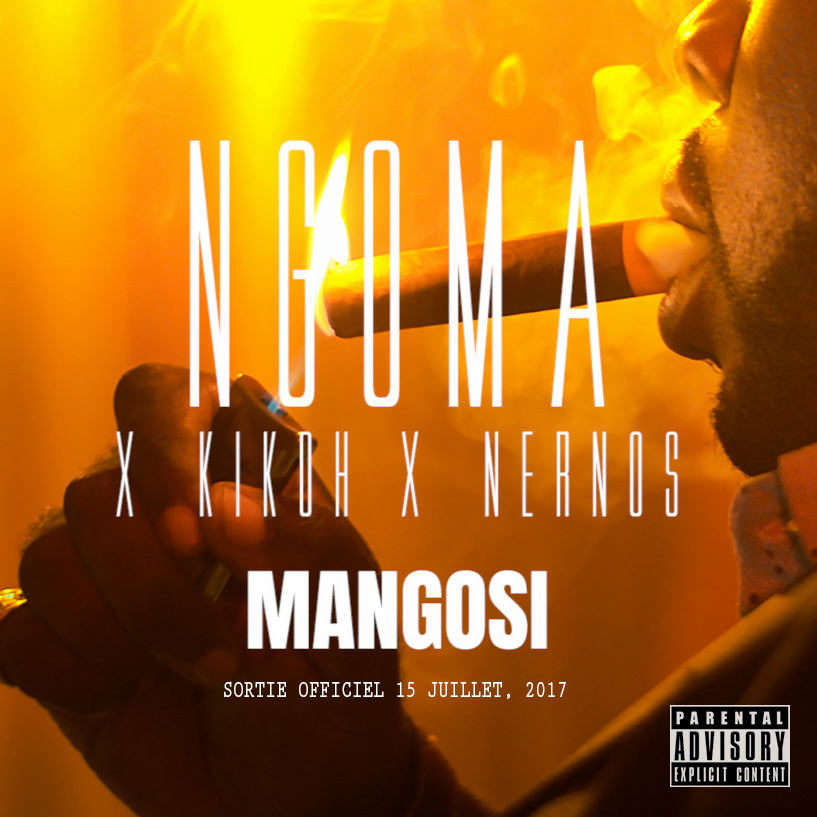 Following the successful release of his single
"Sort De Ce Corps",
versatile rapper
Ngoma
keeps the ball rolling with an A-class video for his new single
"Mangosi".
This for sure will become a "Fan Favorite" as
Ngoma
roped in industry spotlights
Kikoh 
and
Nernos 
on this one.
With three super talented rappers showering hotlines all through an amazing instrumental produced by Dijay Pazzo 'Sangtum', you are sure of an epic outcome. Like every previous single released by Ngoma, 'Mangosi' is far from the ordinary and has every potential to become the next street anthem.
A Superb visual from industry veteran "Shamak Alhamadji".
Watch and Share Your thoughts