Nigerian Vocal powerhouse
Seyi Shay
returns with a sensual, addictive love song '
Gimme Love
'.
Much like the title implies, Seyi Shay implores her love interest to shower her with love and affection. Produced by Sarz, and co-written by Mbass, 'Gimme Love' is sensual without being intense. The lyrics carry passion and urgency, and Seyi Shay's soothing vocals deliver the necessary calmness to balance out the energy. Runtown features on the track, with a verse that provides the reassurance she needs from her love interest.
According to Seyi Shay, "The whole song was pretty much a freestyle that came from the emotions I was feeling at the time. I just got on the mic and started singing to the beat.".
With its catchy lyrics and mellow tune, 'Gimme Love' is especially enjoyable following Seyi Shay's spotlight on the November cover of Accelerate TV's monthly digital magazine. Having been completely charmed by the artiste's interview, this single is a lot more relatable and we have a sense of Seyi's mental space during recording.
ABOUT SEYI SHAY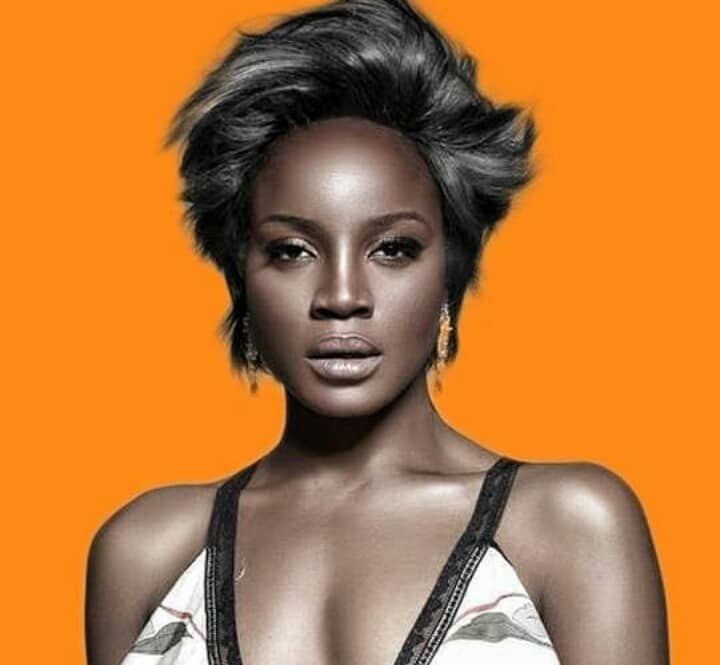 Born Deborah Oluwaseyi Joshua on December 21st, 1985, Seyi Shay was groomed for stardom at an early age. She started singing at the age of six and booked her first professional gig in high school as a member of the London Community Gospel Choir during a world tour that included 13 cities in Japan.  Seyi went on to study Performing Arts as an A-Level and went on to study Business Management at the University of East London. Aged eighteen, she signed her first record deal with Sir George Martin – the producer of the legendary band, The Beatles. Seyi wrote three major songs for the Konami Game Soundtrack "Crime Life", as well as the song "You will see" performed by former Spice Girl Mel C and included in her highly successful album "Beautiful Intentions". After a highly publicized national audition in the United Kingdom, Seyi Shay emerged lead singer of the British Pop/RnB girl-band, 'From Above'. The band was signed to Sony/Columbia Records and Music World Entertainment owned by Beyoncé's father Matthew Knowles. Led by Seyi Shay, the group supported Beyoncé in 5 cities on her "I AM" UK tour in 2009/10, and presented the Best New Act award to Bruno Mars at the MTV EMA music awards in 2011. Also in 2011, Seyi wrote the song 'White Lies' for rapper/artist Chipmunk which featured Coleena of P.Diddy's Dirty Money group.
In 2011, after a meeting with veteran Nigerian artiste Sound Sultan in London, Seyi Shay decided to return to Nigeria and continue her musical journey. Upon her return, Seyi Shay released two singles and enjoyed a boost in her career after she released 'Irawo' in 2012. The single was a motivational track that put her versatility on display, intertwining elements of her western and Nigerian roots. In the following year, she released three singles; 'Killin Me Softly' ft Timaya, 'Chairman' and 'Ragga Ragga' whose video peaked at No. 7 on MTV Base's Official Naija Top 10 Chart. In April 2014, her dancehall-influenced single 'Murda', which featured vocal contributions from Patoranking and Shaydee, was released and further cemented Seyi's position as a star on the rise.
In 2015, Seyi Shay released her 15-track debut album, 'Seyi or Shay'. Most popular on the album was 'Right Now' and 'Crazy' featuring Nigerian international pop star, Wizkid. Following that, the artiste pushed herself beyond familiar terrains by experimenting with a Latino. In 2016, she released the hit single 'Yolo Yolo' and dropped 'BIA' in 2017. Continuing her streak of versatility, Seyi Shay released a 6-track EP titled 'Electric Package' IN 2018. In the words of Nigerian music journalist, Victor Okpala, "the EP is a respectable statement of wholeness. One that frees her from the hold of stereotypes. It is a delicious musical buffet".
Over the past five years, Seyi Shay has deliberately climbed the musical ladder of success, becoming a household name and establishing herself as one of the country's most commendable female voices globally. Her musical dexterity is unmistakable and her ability to consistently dish out hit records is proof of it.