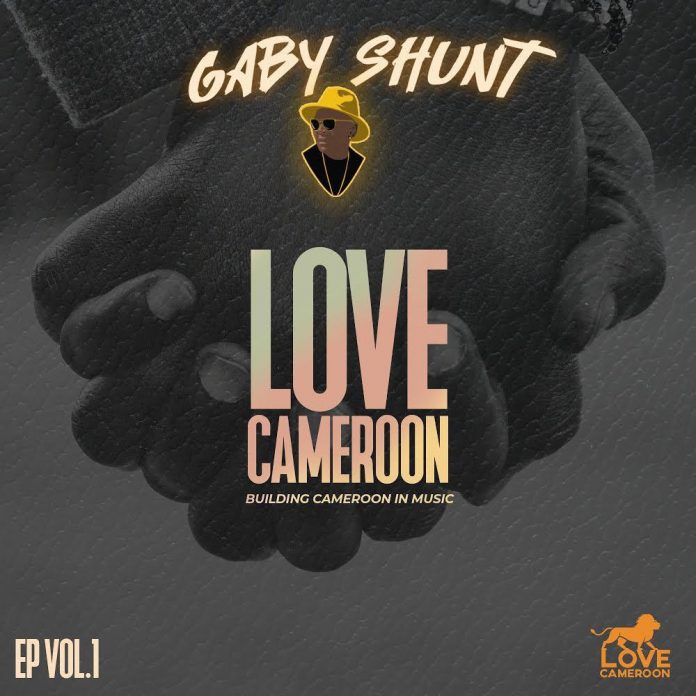 Born on the heels of a valley overlooked by Dschang's Sacred Heart catholic mission, Gaby Shunt grew up with his Christian caring of Mother who loved music. In his youthful age, He serves as a mass servant and then chorister. This upbringing will remain forever imbued with his culture of religious singing, thematic singing par excellence
In his early music years, he performed at many cabarets of Douala; some of these Cabarets include Negro, Grand Café, Eden. Inspired by Jazz and Rock Gaby Shunt went on to release his own professional music that is always filled with a message.
His first album titled, "The other side" shows him plows tirelessly the field of fraternity and solidarity that transcend our differences.
Gaby Shunt is an apostle of social cohesion and living together, and he's not stopping anytime soon!
His latest album is both a response to present instability in Cameroon ( Esp. The Anglophone Crises), but, is also the hallmark of its constancy in the Cameroonian musical space.
Beyond his musical engagement, Gaby Shunt is also the promoter of the association Love Cameroon. A Campaign that is dedicated to promoting peace and harmony between the different communities that make up Cameroon, through artistic and cultural expression in general and the music in particular.
The new album of Gaby Shunt carries a simple message. What binds us is stronger than our diversity. This, In fact, the only answer we can give to our differences, it is our indifference. Whether Anglophones or Francophones, whether we are Beti or Bamileke, we are all from Cameroon. This fraternity must in these turbid times, remain our strongest bond.
As in his previous productions, the music of Gaby Shunt reveals in uniqueness; a musical synchronization between the religious themes, and the Rock and Jazz genre for the sounds.
LOVE CAMEROON EP specifically aimed at promoting peace throughout Cameroon both historically and contemporary impacted by violence and strife resulting from the Anglophone Crises and other Instability in Cameroon.
The album has been arranged and production credits include Bollar & Draeboy. According to his Manager – Jules Nya – Love Cameroon EP is meant to promote peace throughout Cameroon esp. in the Anglophone regions by utilizing and celebrating the tones and notes of Cameroon music and broader culture.
1994-The other side (Let's be one)
2009 – Let's be one (remixed version
Discography
Shunt Corporation, music production and artistic promotion structure created by Gaby Shunt, has 02 studios modern production.
Shunt CorpB.P. 4676 Douala – Cameroon
Tel: 678.93.62.59 / 658.74.84.05
Email: lovecameroon@shunt-corp.com
Contact