Award-winning Cameroonian music star, Mr. Leorecently made an announcement that he has parted ways with his record label, Alphabetter Records. After more than 10 years (as announced by Salatiel) but was there really a legal contract binding the artist and the label? He continues that he will now remain under his own imprints "Lionn Production" (Home to Kameni and Gomez).
Mr. Leo's egress from Alphabetter Records was made public by a simple Facebook post both by Mr. Leo and Alphabetter Record Boss – Salatiel on 7th Jun. A Move influencers like Fabz Chi (Senior Editor In Chief of KesaMagazine) will term 'Unprofessional'.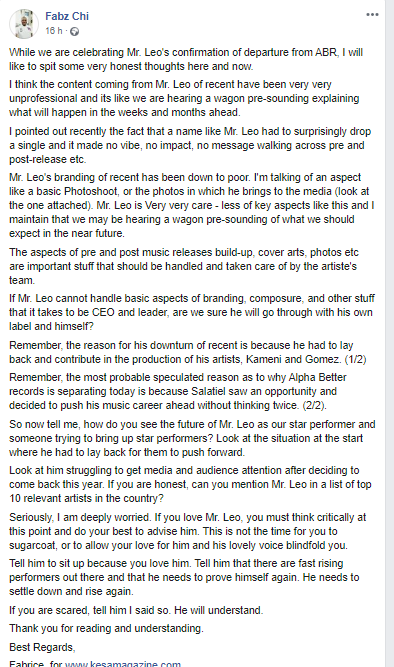 Since Mr. Leo's rise to fame, he has remained arguably one of the biggest and most consistent talents in the music industry and has been able to gather an enviable fanbase. Meanwhile, a large number of his followers on social media have congratulated him and have also described the development as a decisive move that would advance his music career in the right direction.
The "On Va gérer and E Go Better" crooner during interviews has always made it clear that he is under the label but has never mentioned if it was "legal". But most will acknowledge that his personal relationship with the label owner Salatiel who was also like his music mentor helped establish/produce his earlier successes and decided not to make it public their true bond. He, however, made it clear that he still has some working relationship with Salatiel.
Meanwhile, every public link between him and Alphabetter Records, wiping their signage off his social media handles, and also of his press releases.
By virtue of his announcement, Mr. Leo becomes the third act to announce departure from Alphabetter Records, after the earlier departure of Askia and recently Blaise B.
Blaise Rather celebrates Mr. Leo's Exit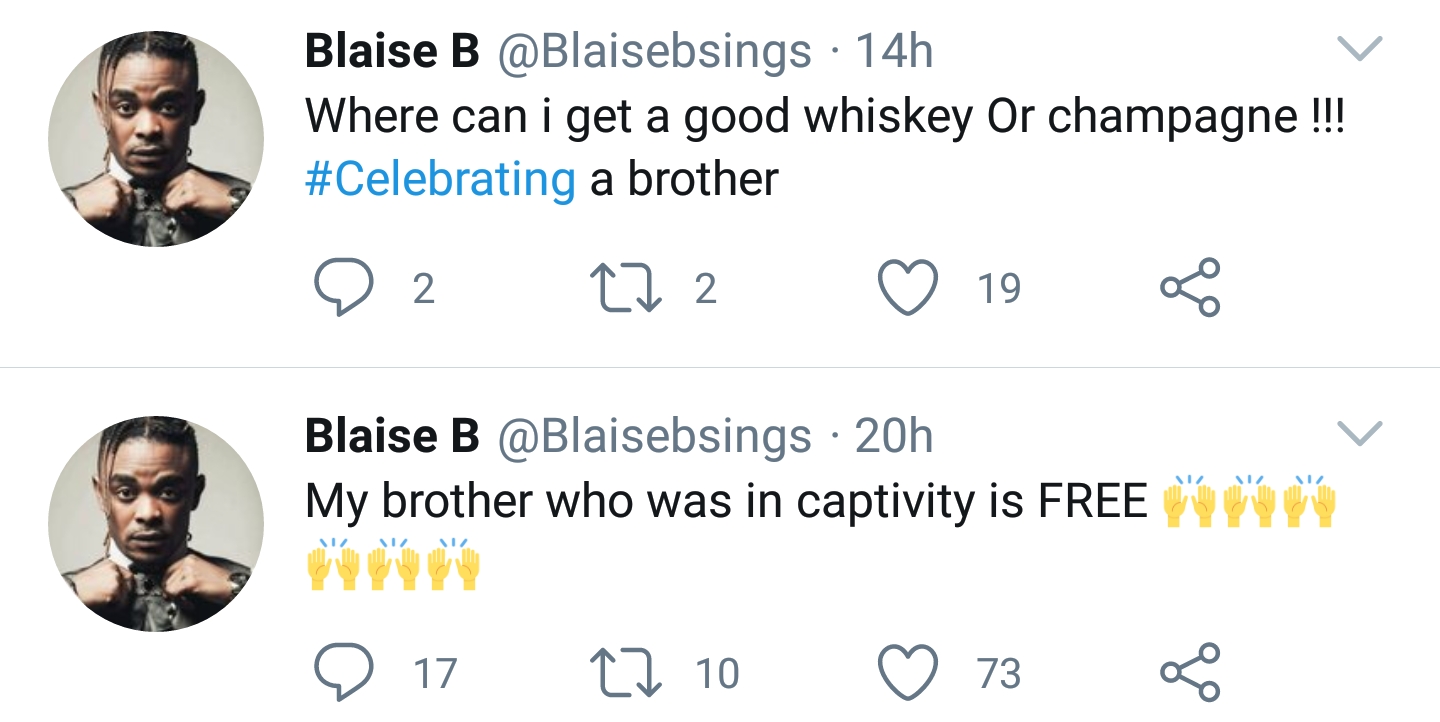 All the above three artists together with Salatiel formed a formidable team and release two classic  – Qu Es Qi Na Pas Marche and Higher Higher, does this mean Alphabetter Records as we know is falling apart.