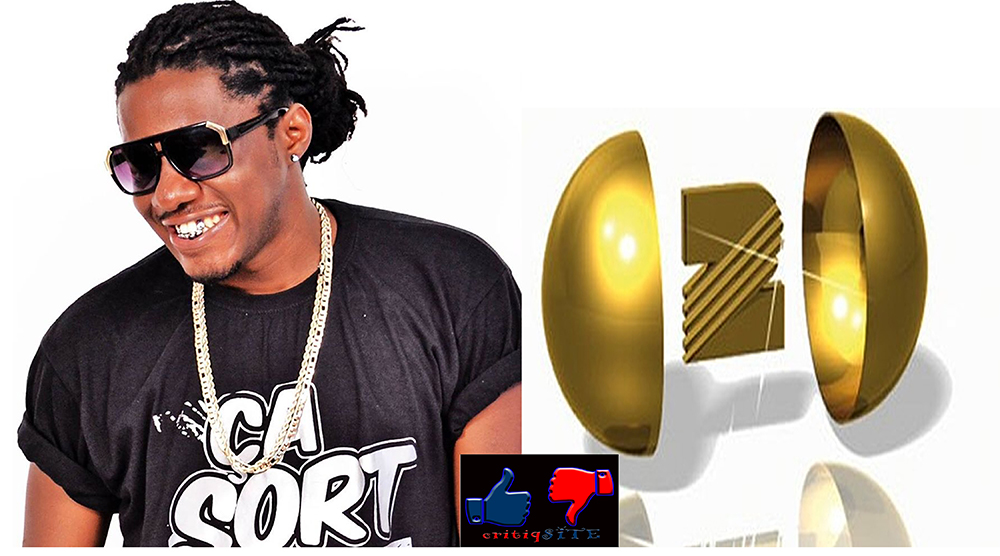 Apparently "Ca Sort Comme Ca Sort" crooner Maahlox turn down Canal D'or 2017 nomination. The Francophone rapper who is known for his club vibrant hits and huge views on youtube tweeted "No, Thanks to K'anal D'or". The tweet is found below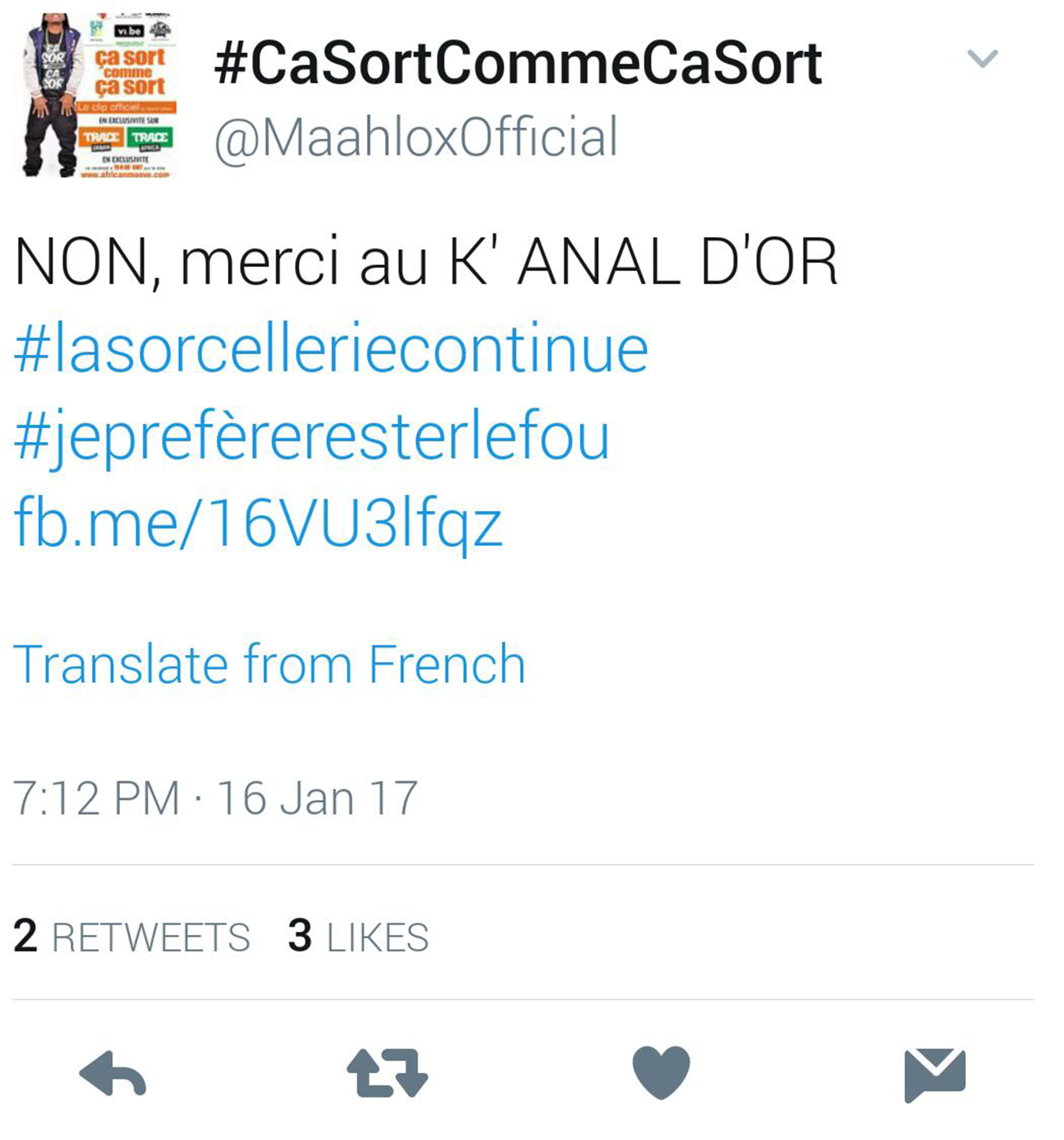 After brief interviews from various magazines and online blogs he claimed that Canal 2 frequently refused to play and promote his music on its TV channel. He went again to claim that when he started his music career years back Canal 2 has insulted him and prophesized that he will never make it in the music industry and that he was highly minimized.
Recently he posted this on his facebook page wall (Image Below). Noticed that on the post he transformed "Canal D'or" to "K'anal D'or", that's a punch line, you wouldn't expect less since he is known for his explicit sexual videos and lyrics. Keep calm Brother… You have major contributions to the 237 music industry.
Well, he is not the first artist to turn down award nominations, and definitely, his reasons are good enough for his fans. Cameroon music industry is really developing and the better our home based Tv channels and radios give us their support the better.