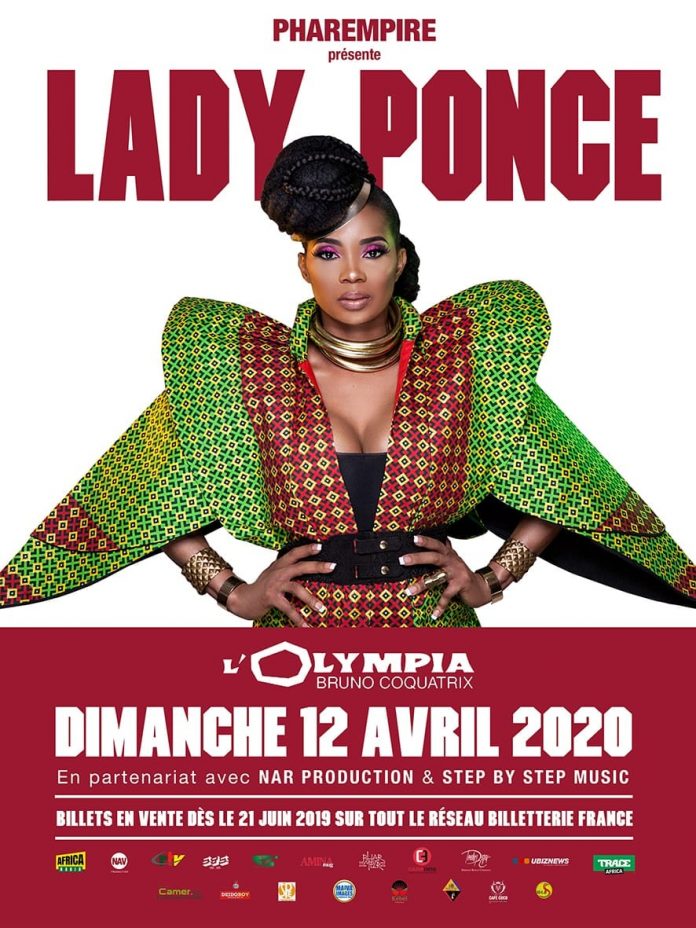 The grand concert of Cameroon's Queen of Bikutsi, Lady Ponce which had to take place at the Olympia hall in Paris was postponed to May due to Corona Virus outbreak and recent  Sunday  ban on public gatherings of more 1,000 people, following an emergency meeting led by French President in order to protect citizens .
This concert is one of Lady Ponce strategy to boost up her promotion of her album titled Supreme which was released at the beginning of the year 2020.
"The Olympia venue in Paris can host at least 1800 people thus, falls under the category  the public events venue as made mentioned by the French Minister of health for the said reason the concert was supposed to be postpone". Samuel Obaker Nlebe, CEO of the  Pharempire who is the main organizer of Lady Ponce's concert in Paris  said so in his statement.He added that tickets remain on sale till May 24 and reassured fans who have already bought their tickets not to panic but wait for the rescheduled date.
The concert was supposed to take place on 12 April 2020 but the recent outbreak of the virus which has equally hit France  forced organizers to push the event forward to 24 May 2020.