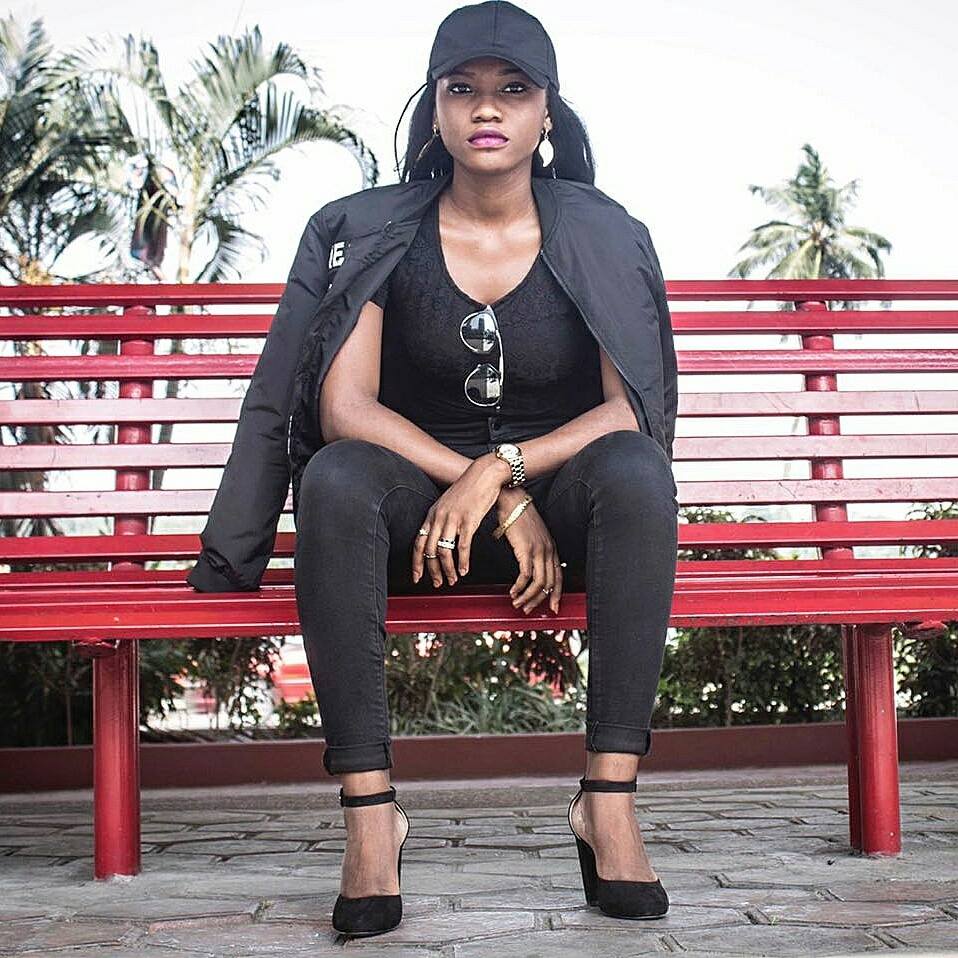 ANDY S whose real name is Andrea Sahouin was born May 24, 1997, in Treichville in Côte d'Ivoire and lived most of her childhood in Cocody. She officially starts the music in 2014 and gets noticed by freestyles at the Abidjan Classical High School, she is one of the few Ivorian rappers competing with the Males in the industry.
Debuting her career, the Ivorian rapper did many collaborations with SUSPECT 95, NARR BOP, SAM KID, FLOW PARANO, Her first single produced by STELAIR (DJ Mac Nasty at this time) featuring the 25H30 band. With the success of this single she began a radio tour that will allow her to meet in 2015 SMAYLE, artist of the LEKIPTIP Group who will become its first producer.
After several video clips (Croque Madame, Comme Personne, Assetou), and appearances in the Showcases and Concert she will end up getting noticed by the TREIZE especially KASHAREL manager Kiff No Beat. In 2017, she joined the AFRICA MINDSET label, which was founded by DIDI B, and came back with the single "Cotisez" featuring WIDGUNZ in March 2017, which will be her first single video on Trace Urban.
Note that the Mixtape entitled "PEPITRAP VOL 1" is made up of several collaborations with several artists including VICKY R of Gabon, KOZAK, WIDGUNZ, SMAYLE of LEKIPTIP of Ivory Coast and One of the songs is Tribute to the great Ivorian artist MEIWAY. The Mixtape is a compilation of various sounds and varied through the intervention of various composers that are: YOUNG BENDJOUL, MR HIDE, MANOU BEAT, YUNG TAGO, DEZER, DIMAS, MASTERCLASS .
While waiting for the release of her very first mixtape planned for the end of 2017, she drops a freestyle on social networks in order to prepare the minds for what will be for her the reflection of all the efforts she has made since her debut in the rap.
Anticipate her mixtape