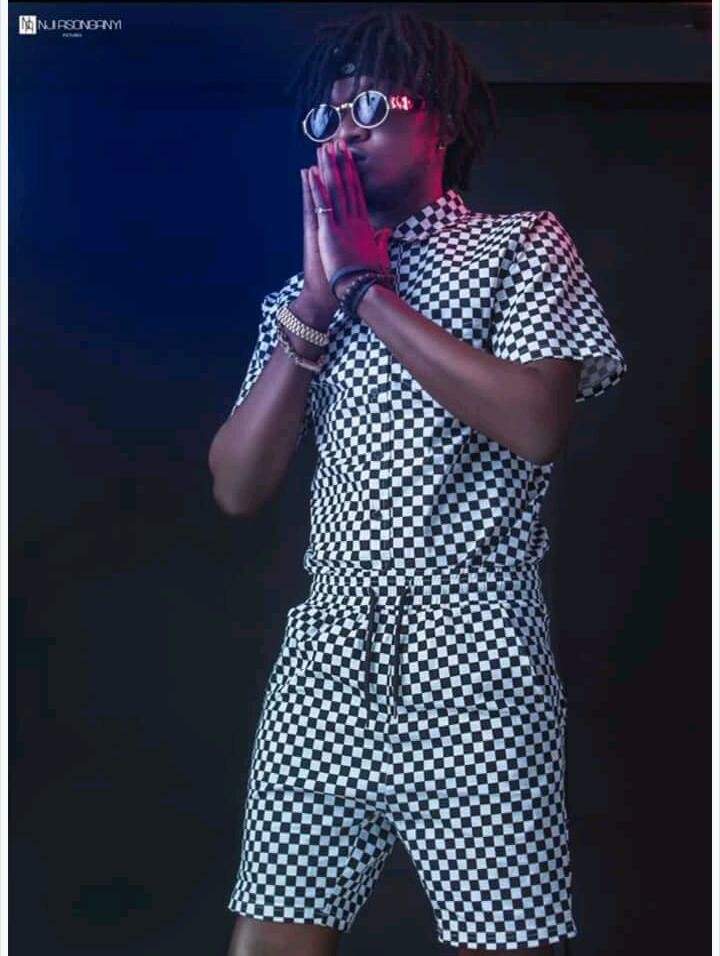 Gomez Jr Oshijirin is a young talented Cameroonian Artist who some months back accused Afropop Diva Blanche Bailly of stealing lyrics for her hit "Dinguo". Sadly wondering why till now, he has never been awarded for his Stage performance as he says "Even tho Awards really don't matter, I think I deserve an award for best stage performer/life performance of the year from south…tenor tho…#Who deserves that more than me #Please lemme know the truth" [screenshot image]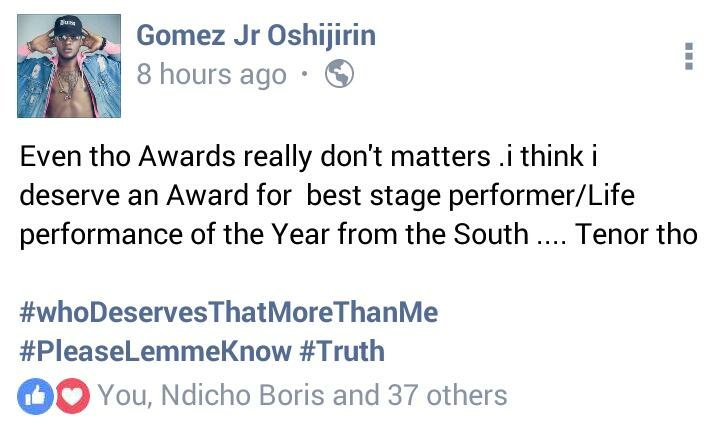 Well I don't know why he mentioned Tenor or did he meant "Don't know though??? .
Lets not argue Gomez is good but then, I think he still has a long way to go before start thinking of being awarded …..he should concentrate more on going higher and being good instead of why he still have not gotten an award.
When its time for him to start receiving awards, it won't be denied him….Do now, Gomez should forget about awards….besides, not all awards are meritted through good work .Some are just favored and pitied.
By Mizzy La Duzz