The Cameroon Football Federation (FECAFOOT) has set up an interim committee to oversee league football in the country for the next two years.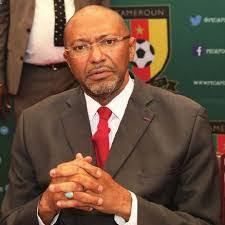 This decision is one of the seven resolutions arrived at during the last Executive Committee Board meeting of the Cameroon Football Federation FECAFOOT that took place on the 4th in Yaounde.
According to a press release on the executive committee meeting signed by the President of the FECAFOOT, Seidou Mbombo Njoya, the decision to suspend the activities of the Professional Football League is due to "gross violation" of the Institution's rules and regulations by the League.
However the LPFC president, General Pierre Semengue, insists that he intends to complete his four-year term, despite an offer from the federation to become an honorary Fecafoot president.
FECAFOOT wants to the new Transitional Technical Committee to attract sponsors back to the league and ensure that players receive a minimum wage.
Thus we should expect delay in the launching of the new football season in Cameroon as of September 1st. This is a big blow to Cameroon who are due to host the African Nations Championship (CHAN) next year, a tournament solely for players actively in the national leagues.
General Semengue,who was re-elected in July 2016 says he will contest the imposition of the new committee by Fecafoot.
"Everything that has been done by Fecafoot is illegal" he said at a press conference.
He claims he has taken the matter before the Chamber of Conciliation and Arbitration of Cameroon's Olympic Committee and is willing to go to the international Court of Arbitration for Sport in Switzerland.
"Clubs have continued registering with us for the next season and we're going to continue working because whatever is going on now is a non-event for us," he added.
Despite the stand-off the new interim committee is expected to start work soon.