In today's world, fashion is not just limited to celebrities. Cosmetics are used to enhance your appearance. Nowadays makeup plays an important role for both men and women. That's right, even men have become more beauty conscious and are concerned about their looks.
Makeup is used as a beauty aid to help build up the self-esteem and confidence of an individual. The importance of cosmetics has increased as many people want to stay young and attractive.
Some professions, like the show business industry, focus on the importance of the outer appearance. Many personalities and artists have utilized makeup to beat the harsh lights and the glare of camera flashes. They very well know the importance of their looks and maintain them by using a variety of cosmetics. Their appearance is their most valuable asset and they take every endeavor to appear as the fans want them to appear.
Every celebrity has a favorite makeup artist who they rely upon whether it's for a photo shoot or for a celebrity appearance. It can be easily said that most of these celebrities wouldn't have the glow and beauty they are admired for if it weren't for the best makeup artists! Though you may not have access to these makeup artists yourself, it is, however, worth it to know who all are involved in those gorgeous images we see and drool over.
Here are Cameroon's top 15  makeup artists who are recognized for their contribution to creating beauty through cosmetics. Here we go!
NB: To check out the Artist Page, Just Click on their Highlighted Names
(1) JOELLE ORCHIDEE
Have you heard of  Joelle Orchidee? She is known for being the Makeup artist of  Brenda Biya (Daughter of President Paul Biya). To be selected by a president's daughter to do makeup means you have to be if not the best, one of the best.
Company Name: Joelle Orchidee
Prominent Clients: Valery Ayena, Brenda Biya, Mani Bella,
Social Media Status
Instagram – 66 600
Facebook:    1763
Twitter:        753
TOTAL SOCIAL MEDIA FOLLOWING = 69 116
(2) KELLY KOLOKO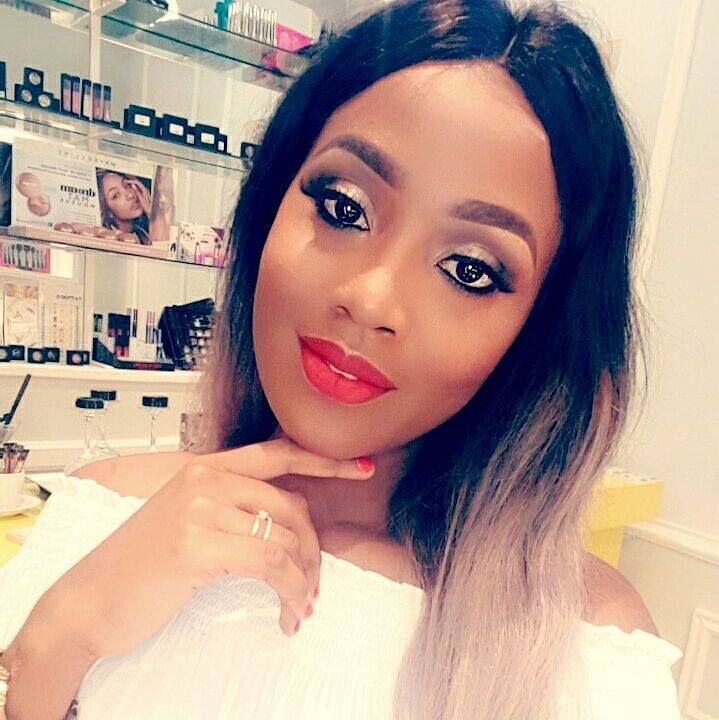 Number two on our list is Kelly Koloko of Joycy Make up. She is one of the most renowned makeup artist in Cameroon. She also has her own cosmetic product line – Joycy Skin Care –
Company Name: Joycy Make up
Prominent Clients: Bold Makeup
Instagram: 38.100
Facebook: 80
TOTAL SOCIAL MEDIA FOLLOWING = 38 180
(3) DUREL JOHN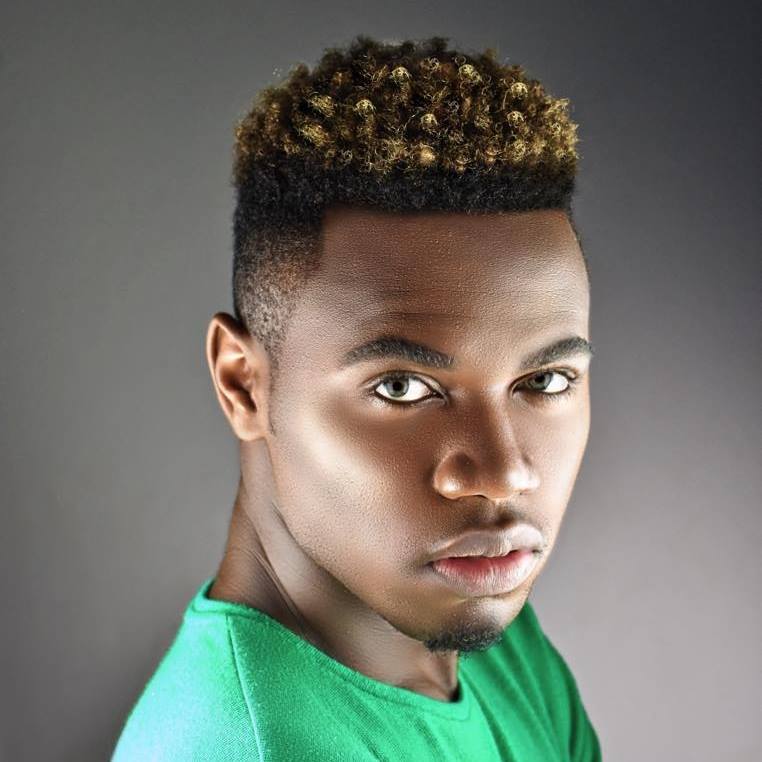 The first Male on our list, His creativity and flair are what has made him one of the most successful makeup artists in Cameroon today.
Company Name: Durel Make up
Prominent Clients: Lady Ponce, Nathalie Nkoah, Teety Tazano, Valery Ayena etc
Instagram: 11 900
Facebook: 13 672
TOTAL SOCIAL MEDIA FOLLOWING: 25 572
(4) Dr. Kate Gola Kuma & CASSANDRA YAYA CHAMBO

Have You heard of Rmbibow makeup, here are the brains behind the huge success. They have even set up a website where clients can book them online or purchase their beauty products.
Company Name: Rmbibow Make Up
Prominent Clients; Stephanie Tum, Gabisile , Doudou Beatrice, pearl
Instagram: 4169
Facebook: RMB –20.351
twitter
TOTAL SOCIAL MEDIA FOLLOWING = 24 520
(5) ANYI ASONGANYI 
Who doesn't know Ozi international, Anyi Asonganyi she is definitely one of our favorite. She has branded herself for years and is arguably one of the best in the country. She is also known for training talented upcoming MUA who is also doing well for themselves. Twinning with her younger brother Njikeng Asonganyi (Award Winning Photographer) together they have created one of the most amazing pictures online.
Company Name: Ozi International
Notable Clients: Nathalie Nkoah, Briana Lesley, Tancho Zinky, Daphne, Stephanie Tum, Caprice Audrey
Instagram: – 16.100 Followers
Facebook: 4967
Twitter: 2733
TOTAL SOCIAL MEDIA FOLLOWING = 23 800
(6) SPECHELLE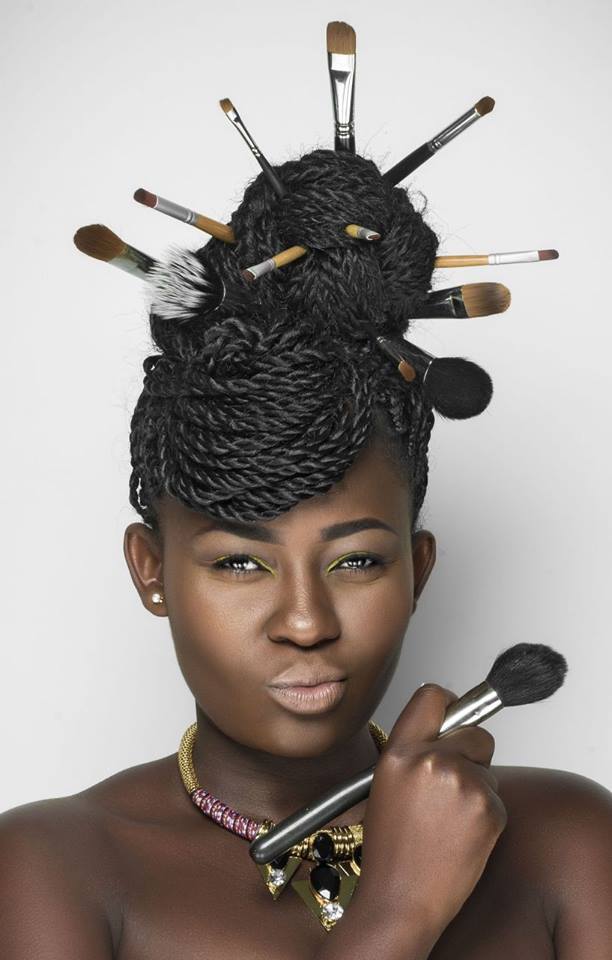 This is a lady who has been in the fashion and makeup industry for years and is still one of the leading makeup artists in the circuit! She is the talent behind some of the most fabulous looks.
Company Name: Spechelle
Instagram: -16 000
Facebook: 1 876
Total Social Media Following: 17 876
(7) SANDRA EKUKOLE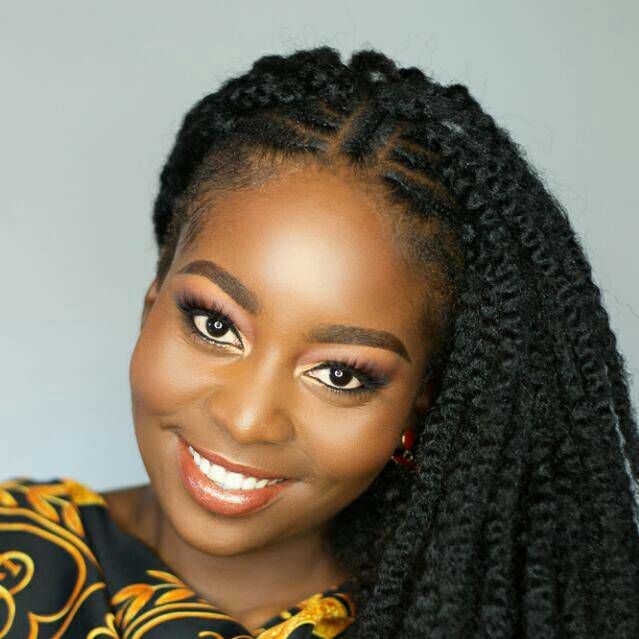 Her company name BihYouty says it all if daughters of Legendary Singer Ndedi Eyango could come to Cameroon and choose Sandra Ekukole as the makeup artist, then shes got a secret. She is good. She is a genius in Makeup.
Company Name: BihYouty
Notable Clients: Mina and Kamala Eyango, Olgha NK
Facebook: 12000
Instagram: 5764
Twitter: 704
TOTAL SOCIAL MEDIA FOLLOWING 17 688
(8) BEE MAKINA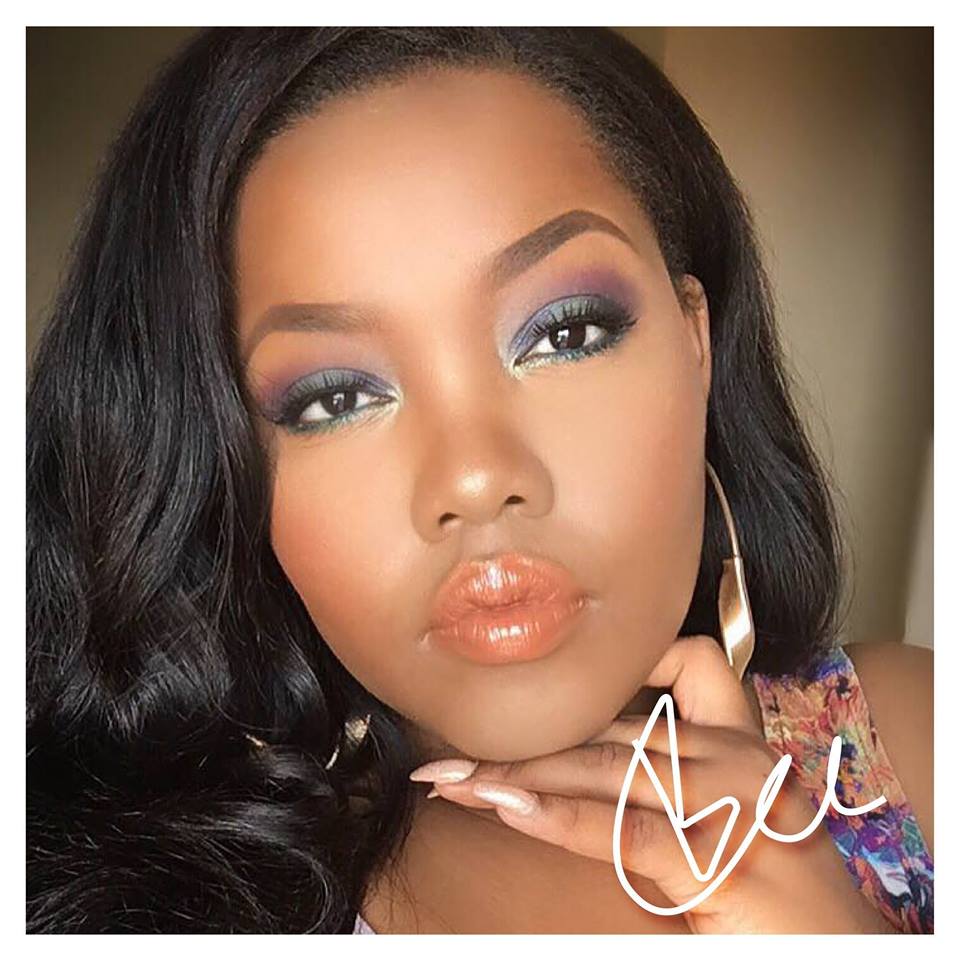 When it comes to makeup artists, Bee Makina is a unanimous fashion favorite. Her kind demeanor is just as famous in the biz as her highly artistic looks. Apart from being a beauty entrepreneur, Bee Makina is also a beauty blogger.
Company Name: Bee Makina
Notable Clients: Kimy B, Blanche Bailly, Valerie Ayena, Foje Jencey,
Instagram: 5173
Facebook: 6072
Twitter: 1
TOTAL SOCIAL MEDIA FOLLOWING = 11 246
(9) MOKTAR NGASSAM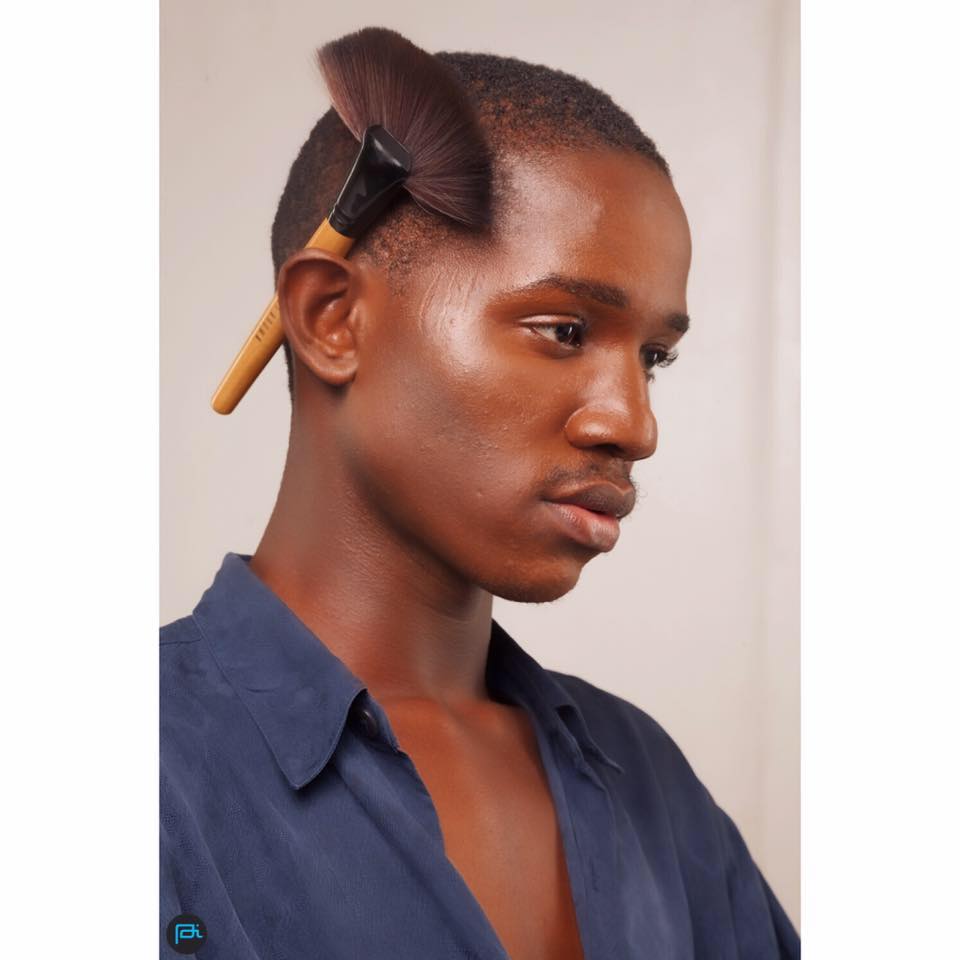 This 23-year-old beauty entrepreneur is an inspiration for most young men who dream of being a makeup artist but have low self-esteem to make that bold decision. Issa Moktar Ngassam has been working fashion shows and editorials for a while now, and it's no wonder—his emphasis on glowing natural beauty is a must for celebs such as Blanche Bailly, Daphne etc.
Company Name: Moktar Makeover
Beauty entrepreneur
23 years old male
Instagram: Moktar_makeover: 4073 Followers
Notable Client: Blanche Bailly, Bella, Ivana ononino, mimie, DaPhne
Facebook:  — 2952
twitter  – – 57
TOTAL SOCIAL MEDIA FOLLOWING = 7 082
(10) DESCHAMP NANA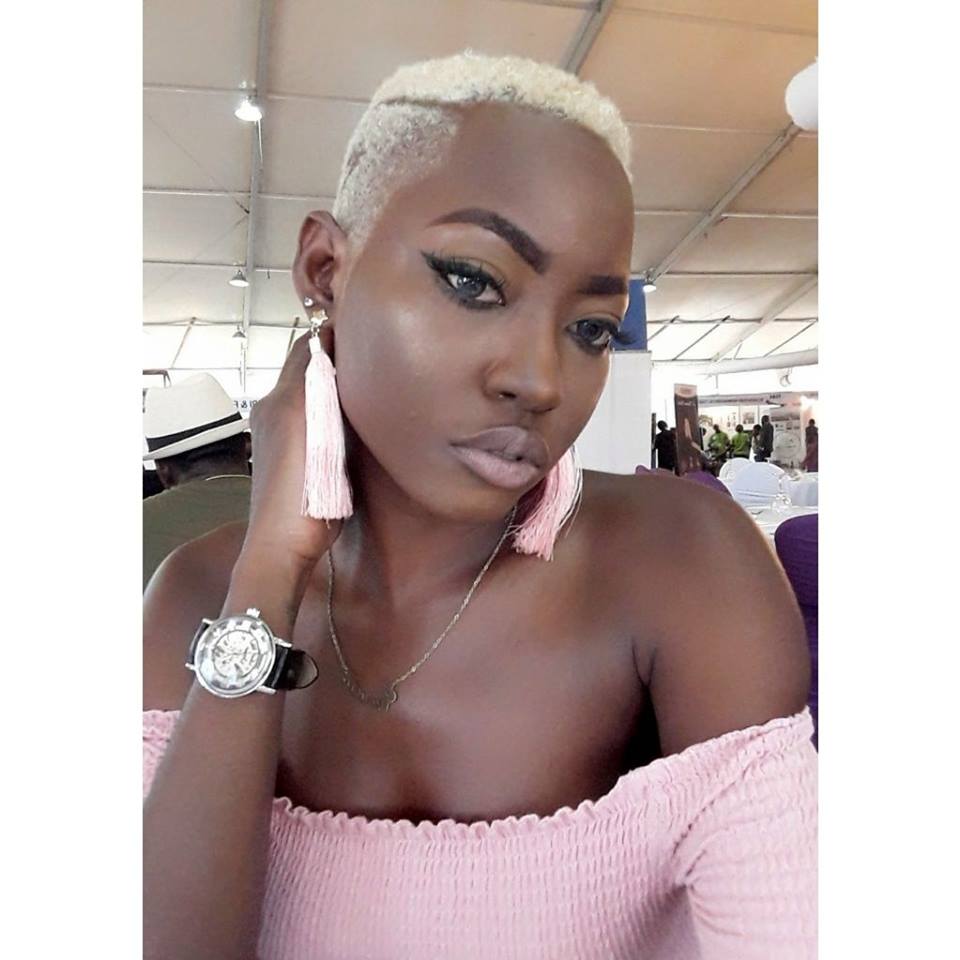 Deschamp Nana is not only a talented makeup artist, she is a vixen/model and highly creative in doing special makeup effects.  This beauty is fast becoming a favorite
Company Name: Deschamp Nana Makeover
Client: bella, Marlyse beauty,
Instagram:4662
Facebook: 1937
TOTAL SOCIAL MEDIA FOLLOWING = 6 599
(11) ELSA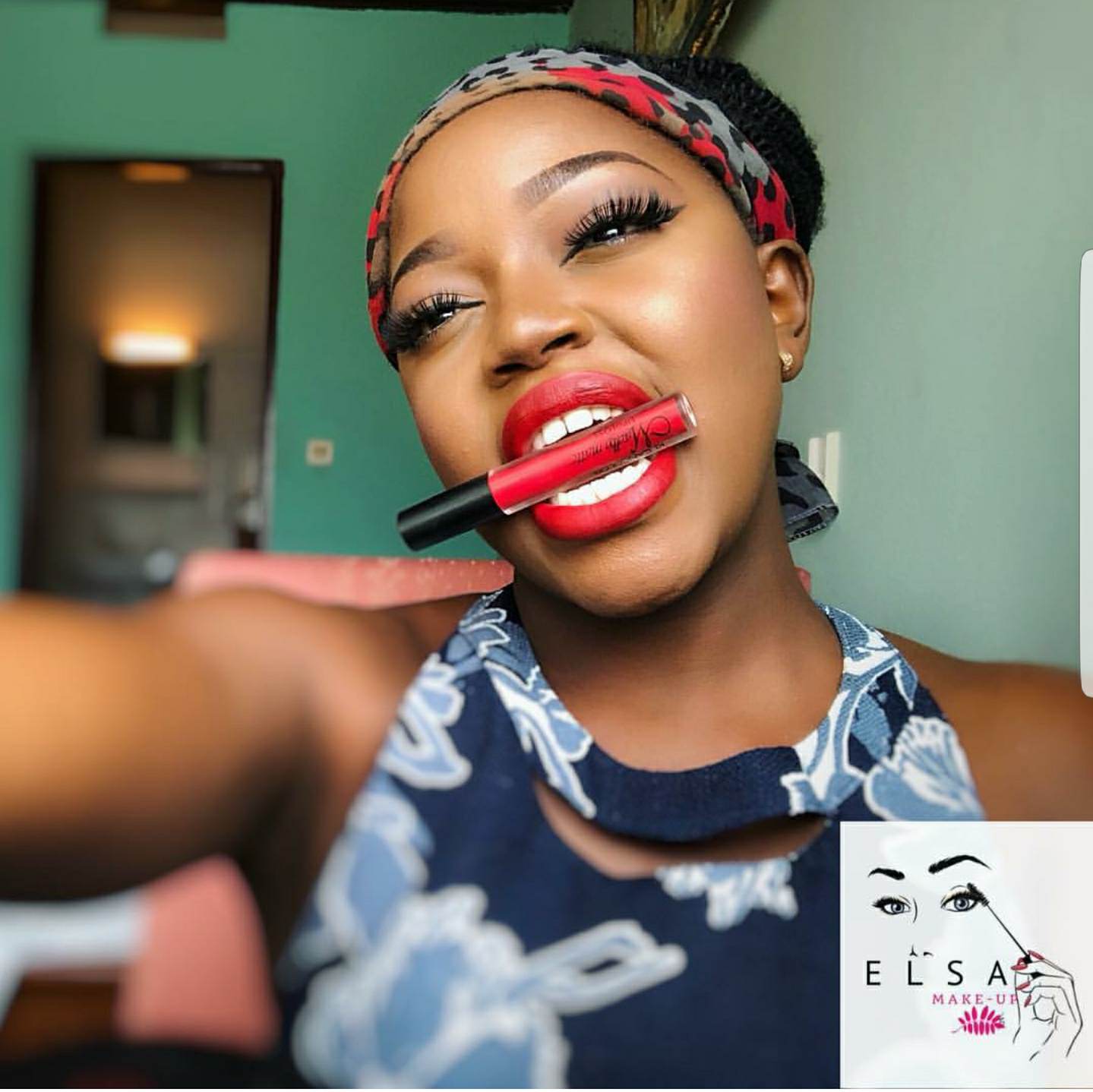 Elsa is a certified make up artist who has garnered the necessary skill and certificate to perform. Most people rely on Elsa for their dream looks
Company Name: Elsa Makeup
Prominent Client:  Princesse Estella,
Instagram: 6728
Facebook: 257
TOTAL SOCIAL MEDIA FOLLOWING = 6 985
(12) ERA ERA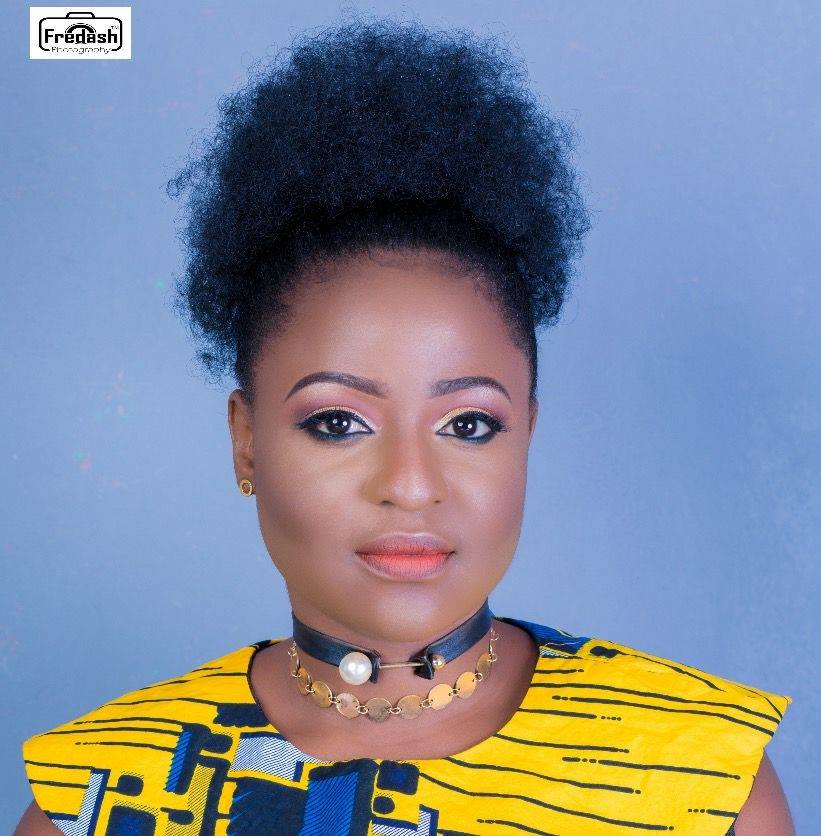 This young Buea based makeup artist keeps churning out pictures that goes viral. You can't easily forget her makeovers even after just one look
Company Named: Era EraMake-Upss
Clients: Joan Ngomba, Briana Lesley, Nadine white
Instagram: Eraera-Makeups — 1111
Facebook – 5153
TOTAL SOCIAL MEDIA FOLLOWING = 6264
(13)  STEPHNY PEARL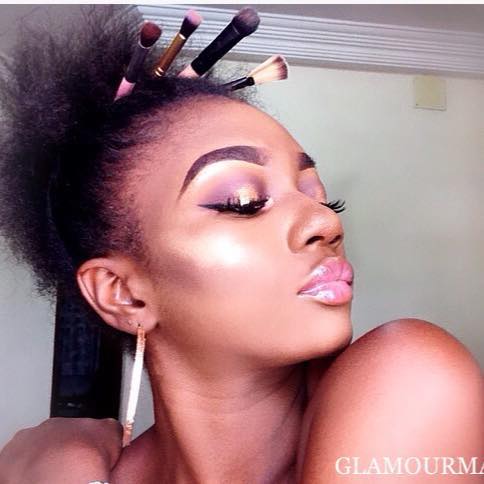 Stephny Pearl who is also a talented singer started her career as a make up artist. She is the boss ofthe Glamour makeover. She is one of Cameroon's professional make up artist
Joy , singer
Company Name: Glamour Makeover
Notable Clients : Blanche Bailly, Vanessa Monjoa, Brianna Lesley, Shura,
Instagram: 1984
Facebook: 791
Twiter:
TOTAL SOCIAL MEDIA FOLLOWING = 2 775
(14) LELIO ACHANGA
This beauty has created amazing impact in the Cameroon fashion industry.  She is a force to reckon with when it comes to makeup. Her brand name is Dazzle By Lelio and she is arguably one of the best Special Effect make up artist in the country.
Company Name: Dazzle by Lelio
Notable Clients: Nangeh Maria, olgha NK, Stephanie Tum, Blanche Bailly,
Facebook: 362
Instagram: 1911
Twitter: 88
TOTAL SOCIAL MEDIA FOLLOWING = 2 361
(15) VANESSA THERESA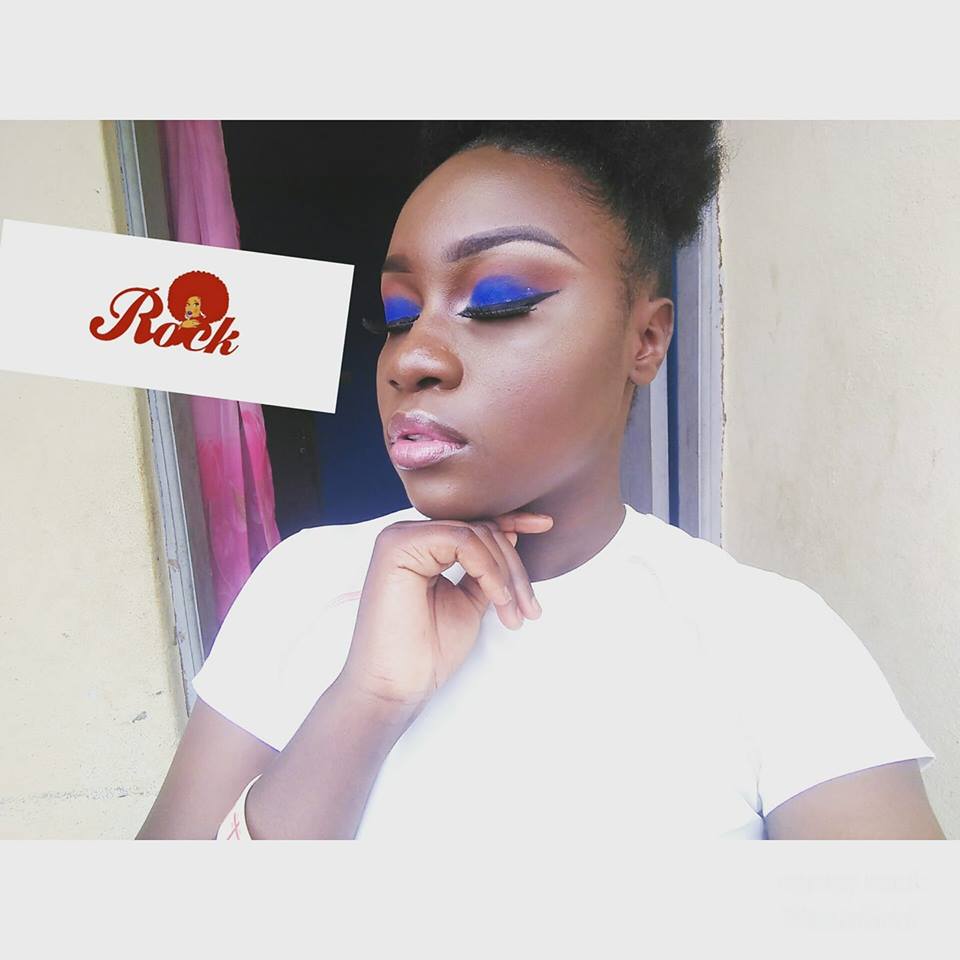 Last but not the least is Vanessa Theresa of Vancy Rock. I won't say much but imargine Dr. Nkeng Stephens (Music Video Director) is responsible for about 60% of dope music videos in Cameroon (X-Maleya, Mr. Leo, Daphne, Lady Ponce etc). Vanessa Theresa is the official make up artist of CPE (Cameroon Phase of Entertainment). Meaning she should be one of the most outstanding and hard working Make up artist in the country.
Company Name: Vancy Rock
NOtable Clients: daphne, Locko, X Maleya
Instagram – 811
Facebook Rock Make overs – 209 Likes
TOTAL SOCIAL MEDIA FOLLOWING – 1020 (15)
It took us three days of findings, research, interviews to come up with this list but we may still believe there are some really good make up artist that are not mentioned in the list which means its either they have less engagement on social media or unlucky. Subsequently, we will update the list