As part of promoting art and talents, Pullman Douala Rabingha will be organizing a networking activity for painters. The event will be held on March 15, 2018, from 5:30 pm to 7:30 pm at the prestigious hotel in Bonanjo Douala,

The goal of this initiative is to create an atmosphere where experienced and emerging artists can meet and discuss the various topics related to their work, share their experience, their vision and showcase what makes their work unique.Artist Playground by Pullman, a true and dedicated art corner installed in different parts of Pullman hotels, enables local artists and designers to exhibit and bring to view their works to guests, visitors and locals alike,through interactive elements such as live performances and workshops, hotel guests will have the opportunity to connect with the art experience in an interesting and meaningful way. Contemporary art becomes a connecting thread that links artists and guests from far and wide. Timeless and original, these exhibitions allow travelers and visitors to immerse themselves in each artist's cultural environment.
Constantly seeking out new ways to deliver the global zeitgeist of the 21st century, Pullman once again shows itself to be a genuine cultural player, promoting the accessibility of art through the prism of these talents. No longer simply serving as places in which to eat and sleep, each Pullman is stimulating, creative and an inspiring environment.Pullman hotels and resorts are famed for their contemporary edge, strong connection to the local culture, and their strong commitment to the worlds of design, art, and photography.
This creative initiative accurately and consistently reflects the world of the Pullman brand and it's "Our World is your Playground" philosophy.The Artist Playground concept will not just be an exhibition of paintings, it also represents a framework in which the diversity of artists converge, the rendezvous of giving and receiving and the ideal place for art lovers. It is also a thread connecting artists to guests as they immerse themselves in the artistic world.
Come experience new sensations and reveal the artist in you at the Pullman Douala Rabingha Artist Playground.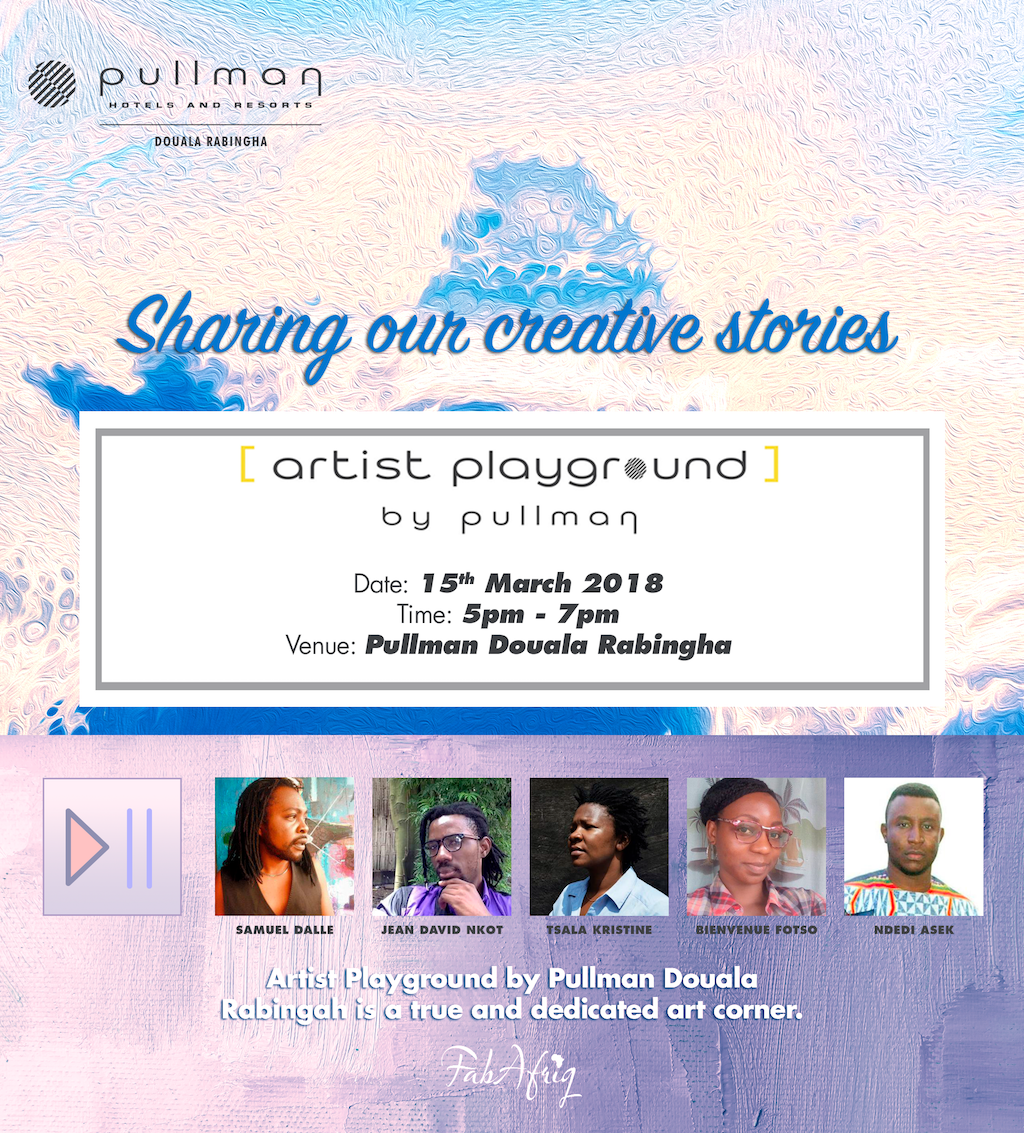 For more information contact:+237 69649 42 04