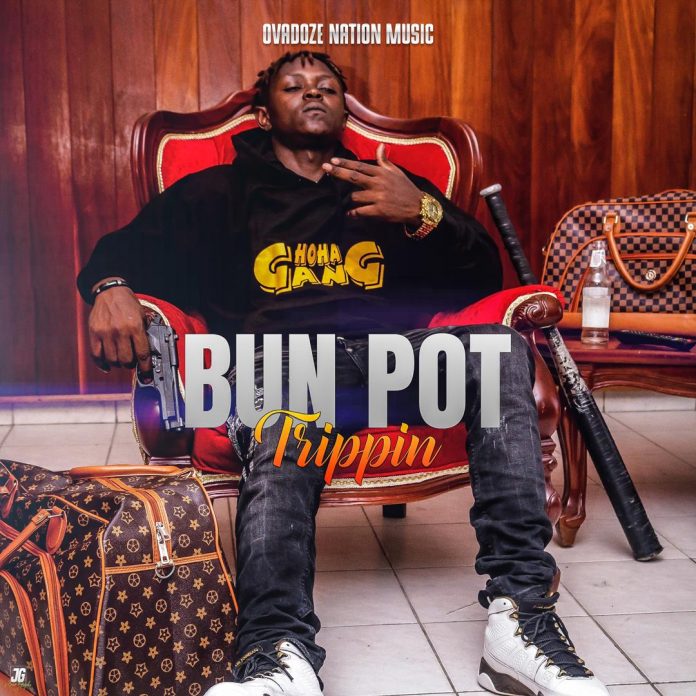 Ovadoze Nation Music rapper – songwriter Bun Pot aka "Chop Broke Pot" returns to the music scene with his brand new single titled " Trippin".
His first single of the year after his hit tracks ' Achombo', 2018 ' Selfie' 2018, and 'Hoha' ft Skidi Boy 2019. On the new single, Bun Pot talks about his hussle in the industry, the difficulties he's had to face in life, and the reasons for his sudden disappearance from the music scene.
 "I know music listeners have been eagerly anticipating new music, so I'm really happy that they finally get to hear it".
 The song lyrically is a hip hop beat, and its essence is very fun and upbeat.
Bun Pot is no doubt one of the fast-rising Cameroonian rappers today whose career has great potentials.