Boss of Alphabetter Records; Salatielmight just have confirmed that he is in a relationship with the fellow singer, Daphne. The rumor about the two singers dating has been rife for a while now with no confirmation but several whispers and inklings.
Some Hours ago Salatiel posted a picture with Daphne and caption it, "The Love is Stronger Than Bubbles My Dear" and Daphne Replied Under " Nous Ont Ce Love Comme Ca"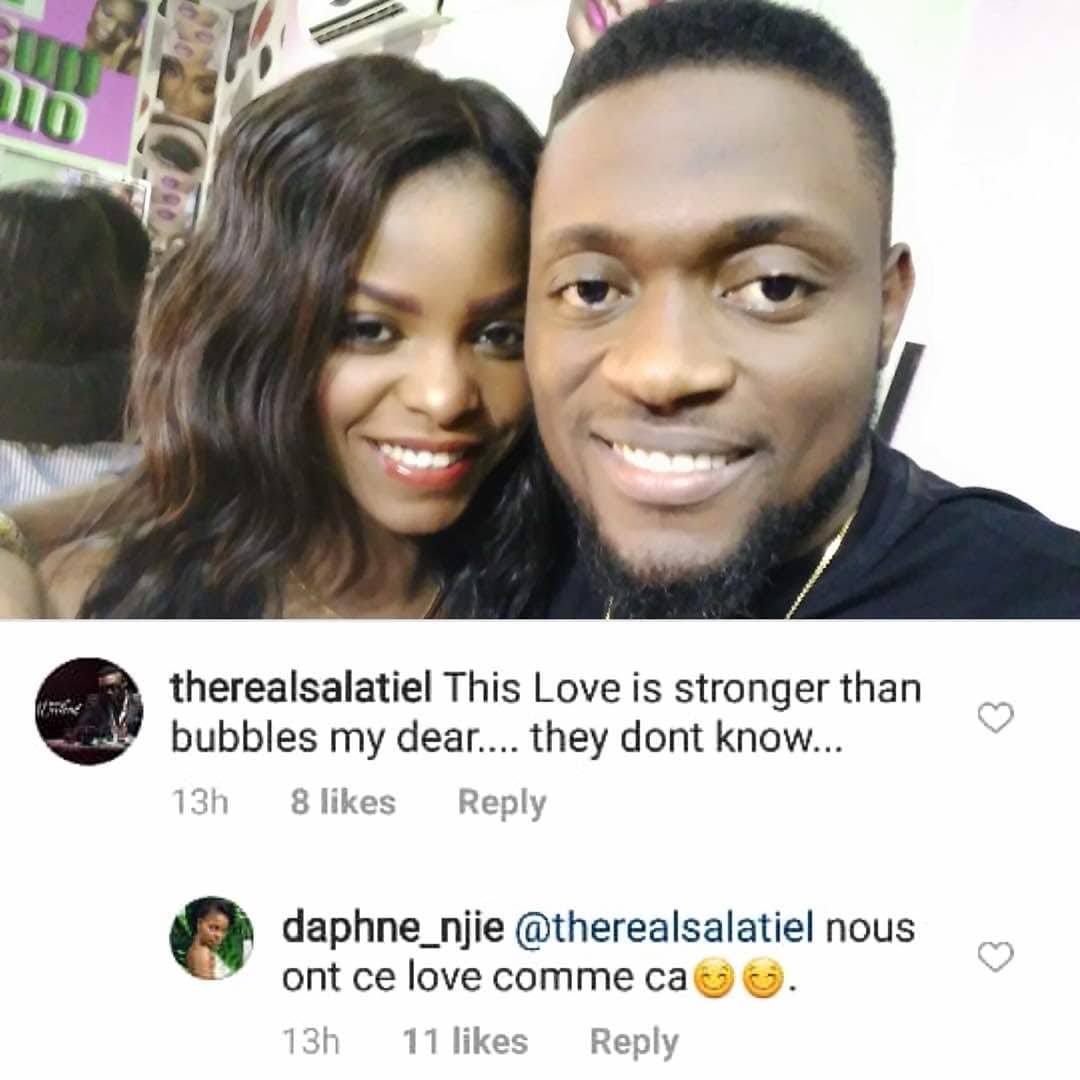 Both of them also has just unveiled the official cover art of their upcoming collaboration titled –  Comme Ca (A Nous Deux). Well, this smells like love is boiling already. Remember that these two have been working together for a while and the result of their career collaboration has yielded huge success, Salatiel co-wrote and produced most of Daphne's Mega Mega Hits including – Calee, Jus que La Gare, My Lover Etc which has skyrocketed Daphne into a Superstar in Cameroon, I Guess they both fell in love along the journey.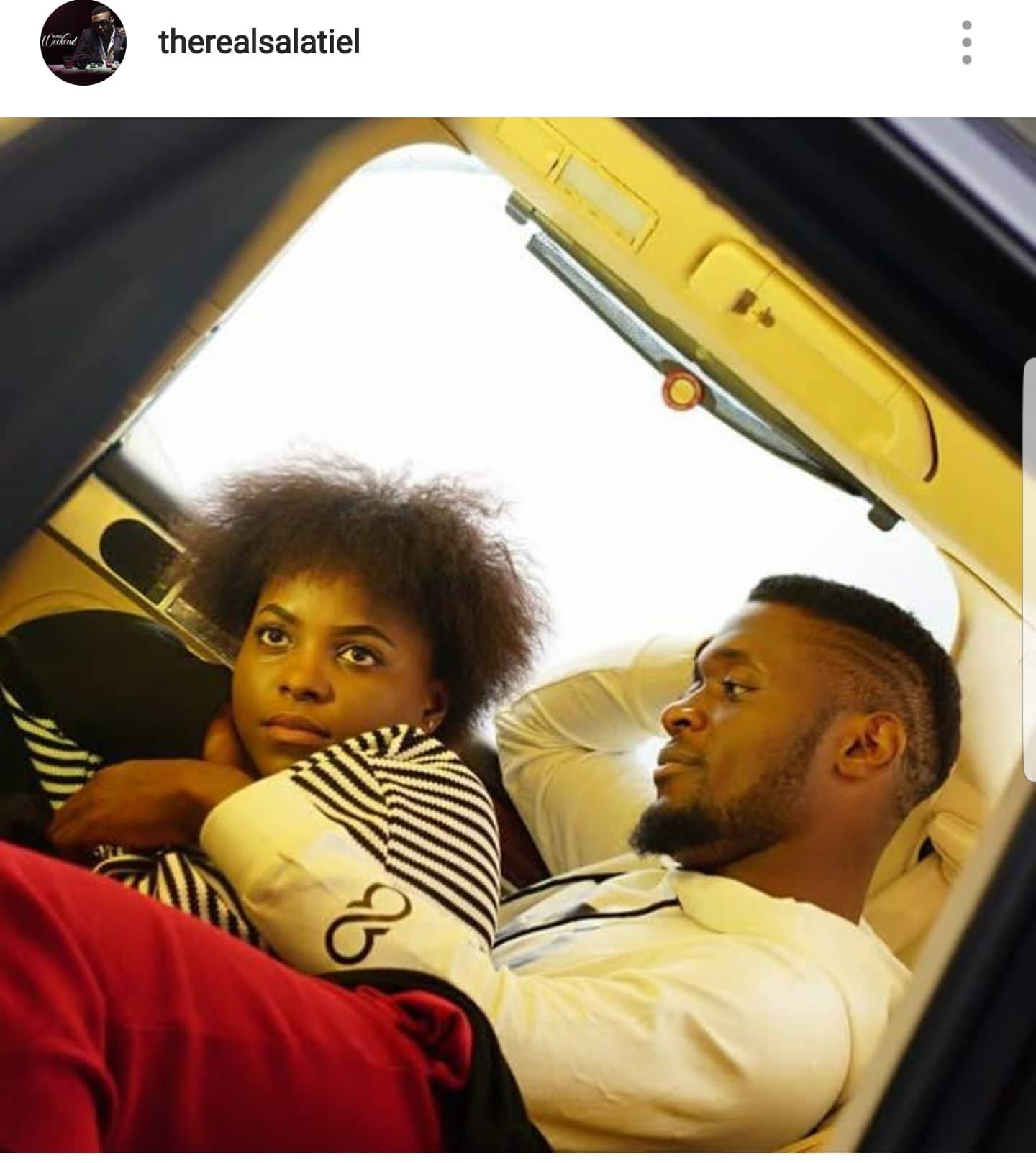 Well, we are still waiting for an official confirmation from these two, but to me, it sounds like they are the perfect couple. See the cover art below