The first edition of the EMMI Awards(Night of Ambassadors) is unto us.
Night Of Ambassadors – EMMI Awards is an Award ceremony, created to recognize the stakeholders in the Gospel Entertainment Industry, a thriving industry in Cameroon, which is unfortunately not celebrated often.
This first edition would be granting awards in 14 Categories and will also have some LIFETIME ACHIEVEMENT AWARDS.
See the list below:
Nominations are open, and you can nominate your favorite in any of the categories above by commenting on this post👉
https://www.facebook.com/342998056439809/posts/358438354895779/ on our Facebook page, with their name and the category you want to nominate them for.
You also stand the chance of being an Ambassador of Goodwill. If you have a humanitarian project that needs funding, you stand a chance of being an Ambassador of Goodwill, with a 500.000FCFA cash price to sponsor your project. See flyer below with details on how to participate.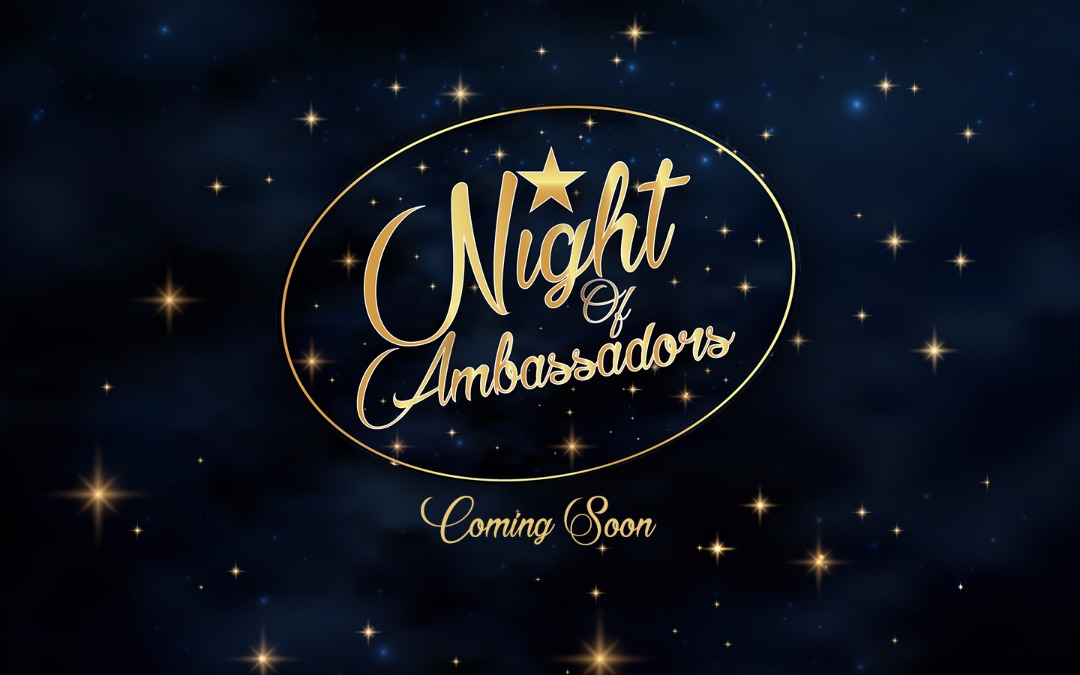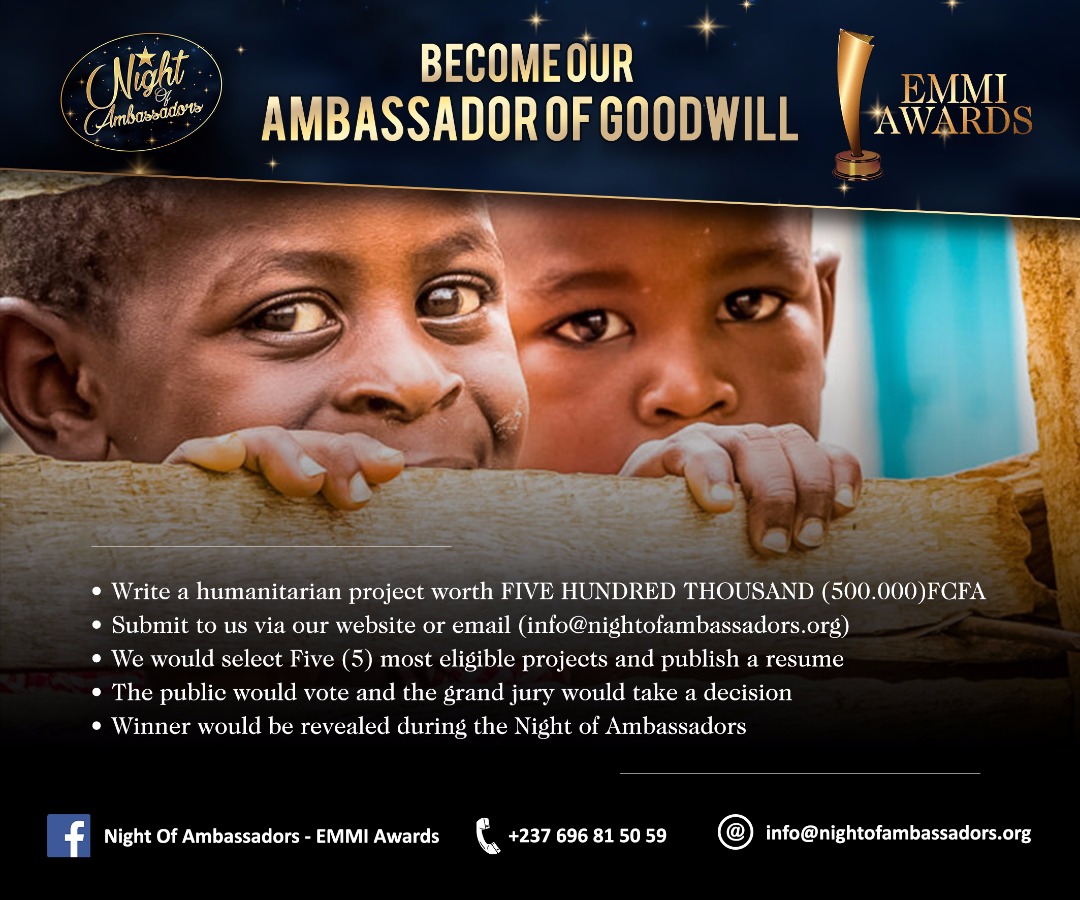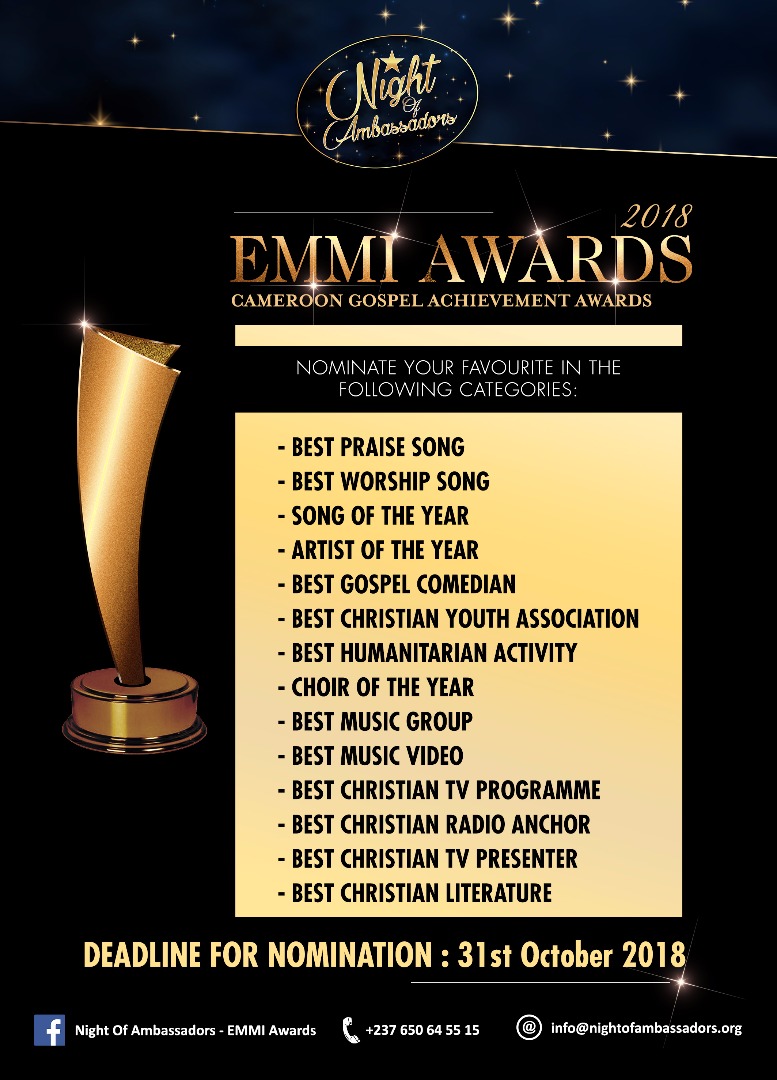 Nominations and entries close on the 31st of October.
For more information, call/WhatsApp: +237 650645515
Email: betatinz@gmail.com or info@nightofambassadors.org