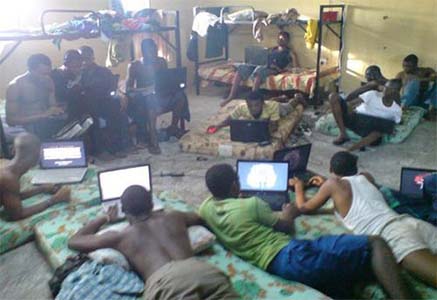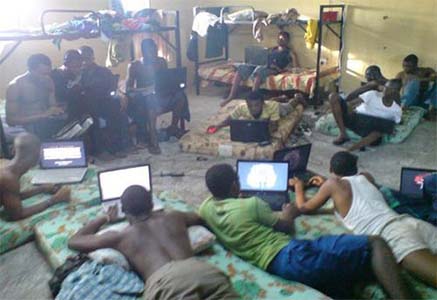 Taking a deep look backward at social vices in Cameroon, You will realize that the rate of robbery in the country has reduced drastically.
Robbery crimes ranging from pick-pockets or carry and run robbery and armed robbery have greatly declined and people have experienced peace for a while. Planned bank robbery or a situation where a group of armed bandit will attack a whole market to kill, steal and destroy as cases have been recorded in the past has also declined.
Now the question is "What Happened?", Over the years this has called lots of debate among people and about 80% will say that Scamming has reduced theft. This means, youths are no longer interested in the life-threatened armed robbery business again, they now settle for cyber-crimes and scamming.
NOTE: – We are not in support of either of the acts as No form of stealing is good whether by force, Trick or false pretense as a good citizen of this country we should all live a sincere and truthful life to grow ourselves and the society at large.
Back to the matter, How true is this? Do You Think Scamming Is The Cause Of Reduction In The Rate Of all forms of robbery and petty crimes In Cameroon?
Let's have your opinion on this…
Drop your comments.