Cameroon movie industry is gradually transforming as we've seen movies scooping awards, International actors featuring in Cameroonian movies and iconic red carpet moments. And for this growth, the women are becoming green lights for a generation to follow. From Syndy Emade's A Man for the Weekend, Itambi Delphine's Ward Zee and now Mary Benz's Three Wives.  It is definitely no doubt that these ladies are major influences of the Movie Industry.
It is never too late to see your designer and prepare your self to brace the red carpet at one of Buea's prestigious Hotel Eta Palace to experience the Premiere of Season II of Freme Filmz – Three Wives – this  Friday, June 29th.
Surely one not to miss, the season II of the series, – Three Wives-, highlights the several drama and challenges couples face in society.
In view of this, Freme Filmz is bringing to its cherished viewers season II of the inspiring, intriguing, dramatic, sorrowful but educative series.
'Three Wives' is a Cameroonian TV drama series set in Cameroon, directed by Gassama Mariam Ikome aka Mary Benz. It stars Fonde collins, Asontia Alex, Mbeng Lilan, Wung violet, Bechem Bisong, Mbulay Sornila, Itoe Maxceline and Median Bright
Special Guest Artist to perform at this event is confirmed to be Allez Dire Crooner Shura of Stevens Music and Entertainment.
[wpvideo DA3n8k7b]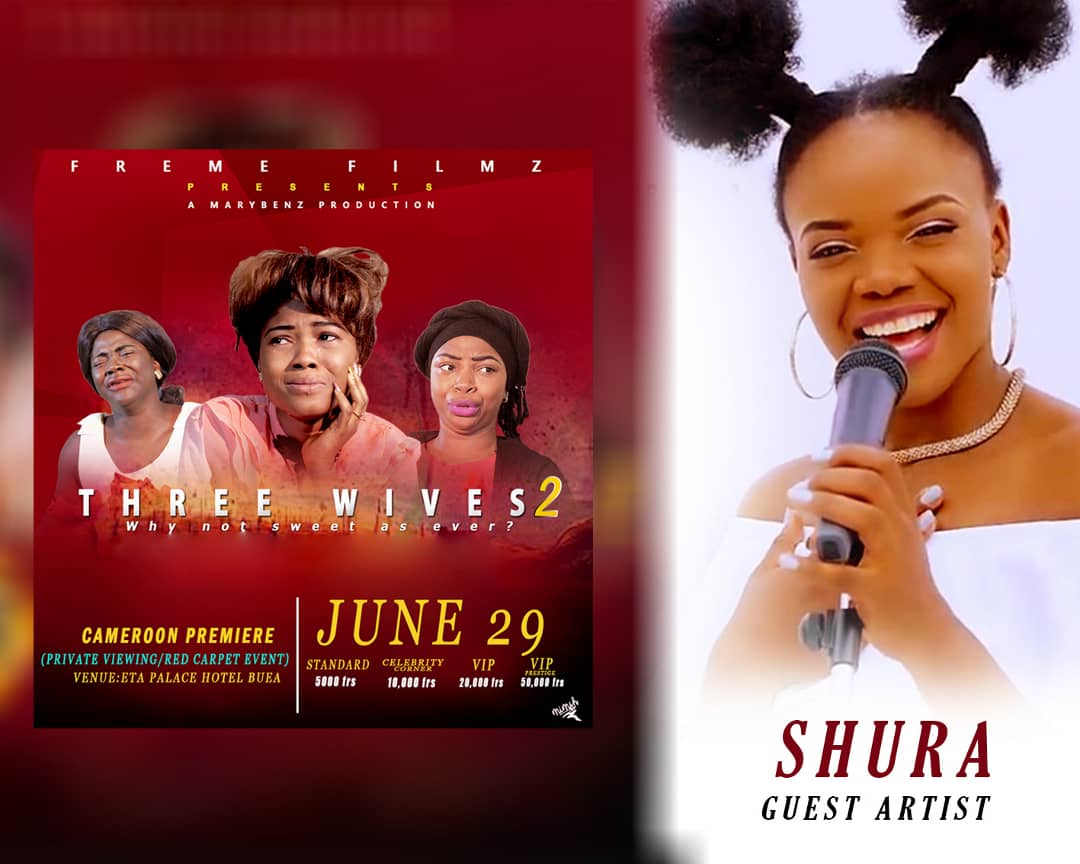 Keep Watching Her Massive Success – ALLez Dire –
You definitely have to tune in to Freme Filmz on Saturday, June 29  to watch this drama unfold.
Call/Text: 669679992 to Get Tickets