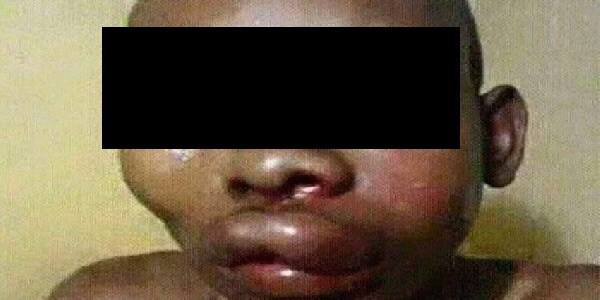 The latest shocking incident in a government high school in Ayos where a divisional officer unchorograhically brutalized a teacher in front of students comes to cap a month of ceaseless attacks on teachers and indeed the noble profession
But the teacher's plea for the DO to give more time to the students to complete their evaluation was met with brutal force from an administrative official whose superiors have been noted for reckless brutality against the people
Earlier this year, a teacher was stabbed by a 15-year-old student in a class to dead for violating school rules and bringing a phone to class, the attack shocked the nation and sparked an on-line debate about the safety and security of teachers in school.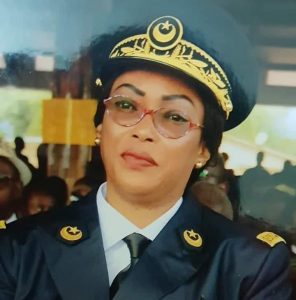 Teachers have therefore been the laughing stock of the Cameroonian society; lately as many have been subjected to ridicule and their once revered status disappeared.
On Thursday, September 29, 2019, a military officer, adjudant Boris Djouledem, got a teacher in government school Garage Militaire in Bafoussam almost beaten to death for punishing a form five student who happens to be his son who failed to do his assignment.
According to the ministry of secondary education, teachers have been attacked at least 15 times in the past month alone by parents, begging the question of what is happening?
Records of administrative officials and powerful parents beating up teachers with the complicity of some reckless law enforcement officers are not new but becoming rampant lately
The rich and powerful are wasting no time to benefit from Cameroon's lawless system to beat up teachers, lock them up for very basic reasons as correcting their kids in school in a manner they do not like.
It's no news that the rich and powerful in the country are themselves the law. Most of them have the powers to incarcerate the poor and underprivileged even for no crime for as long as they are satisfied, but what is surprising is the fact that this culture has been brought even to the people responsible for their children's future-teachers were once seen as noble and secondary parents of kids
For a profession once admired and regarded as one belonging to the morally upright and privileged few who are charged with the colossal task to raise future doctors, engineers, scientists, and all other professions, the long respect and 'adoration' teachers once enjoy is now history.
Some argue the teachers are partly to be blamed for their own misfortunes in a brutal and increasingly hostile workspace, arguing that teaching profession has been ridiculed, filled with incompetent workers who can afford to buy their way through government entrance exams to the teaching profession even without the passion for the job, committing unacceptable mistakes in the process thereby attracting the rod of brutal and powerful parents and administrators.
But even that argument will not justify the latest aggressive onslaught against teachers by those who should be protecting them-after all; everybody was once a pupil or student under a teacher
The latest incident in Ayos involving a DO brutalizing a teacher for protecting the right of students have sparked debate in the country about the state of the law in Cameroon as   attacks from present and current students increases and salary stagnates, making them a laughing stock of the society
There have been calls for the administrator to be sanctioned by authorities. The secondary education minister has expectedly maintained sealed lips over the incident…but this is Cameroon, Some DOs are more powerful than some ministers and the business of sanctioning can be quiet tricky.
Students in the Ayos high shool today January 24th, 2020 staged a protest earlier in the morning calling for their teacher who was locked up for defending them in the hands of an overzealous administrators, some teachers announced a protest of their own, calling for no chalk day-But many of them will be consoled by the fact that at least they still have the rights to protest. Other Cameroonian doesn't seem to posses even that basic right to protest against what they think is wrong-Excerpt, of course, it's to support the regime in place
Faced by multiple crises, armed conflict in Anglophone regions, rebels in the east and terrorists in the North, many say the state of Cameroon is gradually fragmenting and losing hold of its strength, as everything seems to be wrong at these moments.