Since the release of The nominees for – Best International Act Category at the 2020 BET Awards and once again no Cameroonian musician was nominated whereas Burna Boy,  Rema (Nigeria), and Innoss'B from (Congo), these have got music lovers and critiques in Cameroon talking.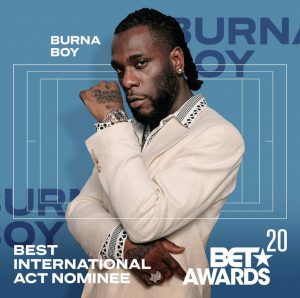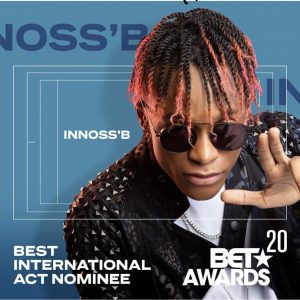 Below are some screeshots of some of the reactions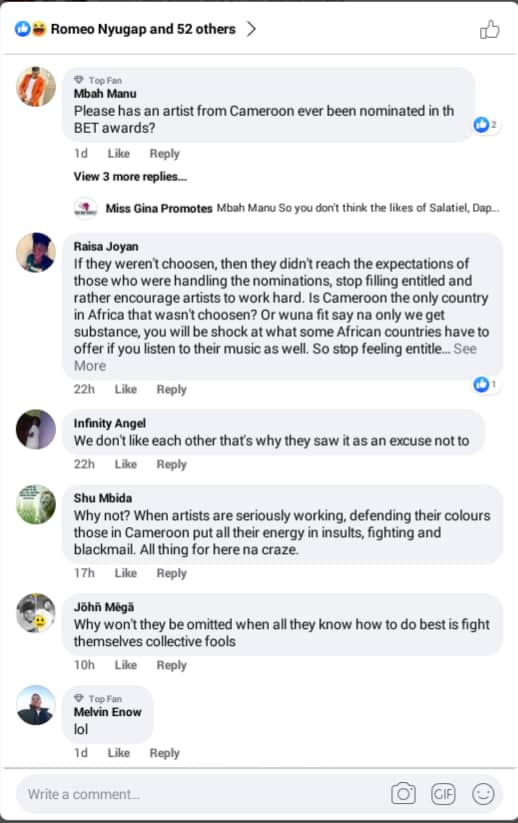 Despite so many talents and hits releases by Cameroonian musicians there is still no space available for them to be internationally recognized. It seems like much work is still need to qualify for a BET Award nomination.
BEST INTERNATIONAL ACT
BURNA BOY (NIGERIA)
INNOSS'B (DRC)
SHO MADJOZI (SOUTH AFRICA)
DAVE (U.K.)
STORMZY (U.K.)
NINHO (FRANCE)
S.PRI NOIR (FRANCE)
VIEWER'S CHOICE: BEST NEW INTERNATIONAL ACT
REMA (NIGERIA)
SHA SHA (ZIMBABWE)
CELESTE (U.K.)
YOUNG T & BUGSEY (U.K.)
HATIK (FRANCE)
STACY (FRANCE)