The 2018 Annual African Muzik Magazine Awards (AFRIMMA)  has produced a new set of winners this year as went down at House of Blues in Dallas Texas with heavyweights in the African music industry battling out for the top accolades.
However, The Cameroon Music Industry did not perform well this year, out of 13 Nominations of 10 Nominated artists, just an award was bagged by a Cameroonian.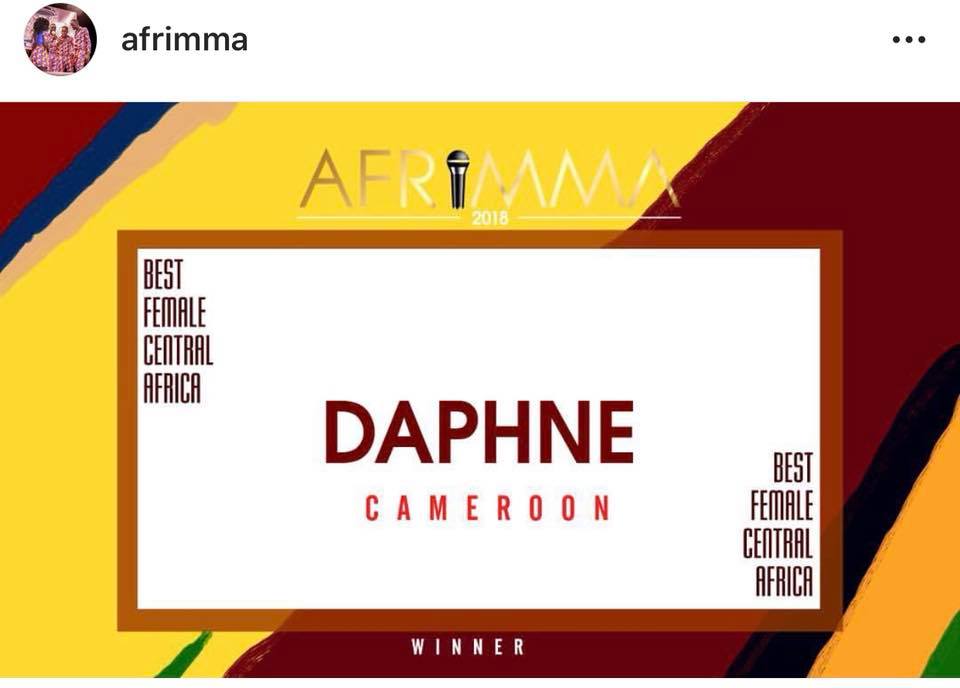 Some of its winners are familiar across the continent. These include Wizkid, Fally Ipupa, and Yemi Alade. Some of the others are not quite as popular. These include Uganda's Sheebah Karungi, who was named Best Female East African act, and Best Newcomer winner Ykee Benda, also from Uganda.
Nasty C won the Best Male Artist South Africa category and Davido won that category's West African equivalent. Popstar Wizkid won Song of the Year for 'Soco', his hit song recorded with members of his Starboy group. The song's video also won in the Video of the Year category.
Perhaps the ceremony's main surprise winner was Nigeria's Burna Boy. In the past, he has commented about not winning awards. On the night of the 2018 AFRIMMA ceremony, he was named Best African Dancehall/Reggae act.
The full list of winners below:
Best Male West Africa
Best Female West Africa
Best Male East Africa
Best Female East Africa
Best Male Central Africa
Best Female Central Africa
Best Male Southern Africa
Best Female Southern Africa
Best Male North Africa
Best Female North Africa
Souhila Ben Lachhab – Algeria
Best African Group
Crossing Boundaries With Music Award
Best Gospel
Best Newcomer
Artist of the Year
Best Live Act
Best DJ Africa
Best African DJ USA
AFRIMMA Video of the Year
Music Producer of The Year
Best African Dancer
Best Rap Act
Song of the Year
Best Lusophone
Best Francophone
Best African Dancehall/Reggae Act